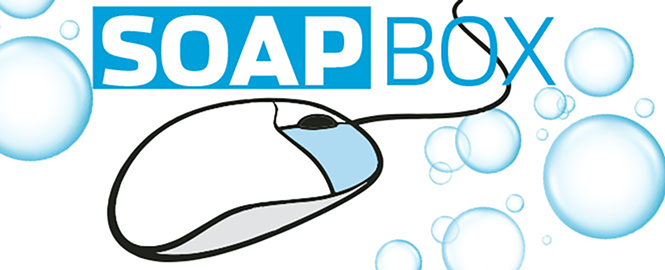 Cover story, May 2, "Home is Where the Hardship Is"
About time. The rent in Utah is unbelievable when you consider they pay you low wages.
@lizmalmquist
Via Instagram
Check out City Weekly for an in-depth [take] on some local housing advocates. I'm not sure of every idea they have, but love the passion.
Michael M. Parker
Via Twitter
Loved this article!
@courtneyincolor
Via Instagram
I can understand anyone wanting to have housing. I, too, was once a renter and know how tough it can be trying to find affordable housing. Our first home after separation from the military and marriage was a small one-bedroom apartment above a garage. Our first quest was to save an emergency fund sufficient to carry us through at least six months of low or no income.
We sacrificed, and I really mean sacrificed, and lived on bare necessities until we accomplished that goal. Three years later, by giving up all "wants" and spending only on necessities, we were able to purchase our first home. Today, I find far too many young people want everything given to them without any personal sacrifice. The same opportunities exist today if you are willing to work hard and sacrifice the "I wants."
Old Attorney
Via cityweekly.net
People are so lazy they can't even hold a sign. I wonder if they forgot to go to work?
Travis Middleton
Via Instagram
Opinion, May 2, "Mike Lee: Surely You Jest"
Loved the line, "Children certainly are a resource for the future, but [Sen. Mike] Lee didn't have to act like a 2-year-old in order to make his point." I wish author Michael Robinson Sr. had taken the extra 5 minutes to Google who said if this guy can be senator, you can do anything. It was Alexandria Ocasio-Cortez. I am extra touchy about women getting credit during the Trump administration; closer to the truth is I am so full of rage that the violence might pour from my lips if I "smile more," thus proving some fearmonger's distorted theory of libtard's feelings.
The lack of subtlety in this administration's maneuverings only points to the breathtaking inequality already present in existing American society. Let's show these mediocre white males what diversity can create. I mean, even a 2-year-old doesn't want to color with only the white crayons.
Amanda Hale,
Millcreek
A&E Essentials, May, 2, Sweetheart Come
Please, God, don't let me ever look at another review of Jane and Emma ever again. Mormons are the worst audience. The worst. And I'm exhausted from trying to get their attention. Trying to get them to appreciate our history through art. I can't. I just can't.
playwright and screenwriter Melissa Leilani Larson
Via Twitter
Just here to say I'm stoked to see your play [Sweetheart Come]! I read the A&E editor's pick in City Weekly and it sounds fascinating!
@planetJoseph
Via Twitter
Thanks! I'm excited for you to see it.
Melissa Leilani Larson
Via Twitter
Social media post, May 10, In honor of Utah Cann, here's a throwback to our inaugural Cannabis Issue
Does the Mormon church not realize by making weed legal, the state will have money to build bigger churches for their hypocritical asses?
@GreekAyala
Via Twitter
While I am not sure cannabis is not a cure-all, it is a hell of a lot better than the opioids that the medical professions pushed for years.
Lynn Baker
Via Facebook
We encourage you to join the conversation. Send a raven across across our social media channels as well as on cityweekly.net for a chance to be featured in this section.