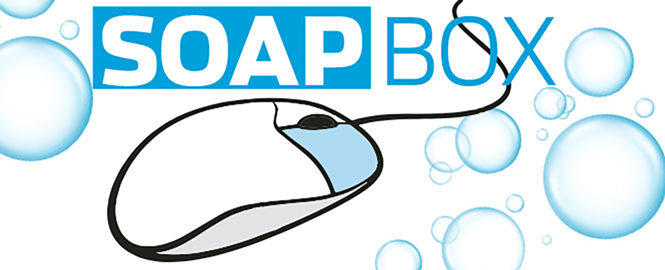 Cover story, Oct. 4, "Shred on Arrival"
So good! Rad to see skateboarding in
City Weekly
.
@pushingahead2017
Via Instagram
Loved this article and reading about these amazing gals.
@ry123456
Via Instagram
What inspiring women.
@kim-possible713
Via Instagram
Opinion, Oct. 4, "An Entitled Brotherhood"
So true. What a punk.
Lisa Boyer
Via Facebook
Give [Kavanaugh] a rest, it is what it is. I think the media is beating a dead horse now.
Ann Fine
Via Facebook
That's why we need to register, show up and vote them out! We can't continue to let our leaders push men like this on us.
Anna Walter
Via Twitter
1984 is almost here. George Orwell was a visionary in that novel: "The Party told you to reject the evidence of your eyes and ears. It was their final, most essential command."
Debra Vasquez
Via Facebook
Well, if George Orwell said it, it must be true ...
Jared Lee
Via Facebook
News, Oct. 4, "Taking Clients' Vitals"
The Homeless want housing, not shelters.
Christine Cohen
Via Facebook
Hits & Misses, Oct. 4, "This Mormon Moment"
They are already trying to run a bunch of red tape with medical marijuana. We need some sort of HIPPA rights or medical privacy protections against religious organizations as law.
Steffani Mwaruka
Via Facebook
Dine, Oct. 4, "Tongue Trifecta"
Cheeks over tongue. Sorry not sorry.
Daniel Rodriguez
Via Facebook
Beer Nerd, Oct. 4, Reconnect with classic Salt Lake brews in time for fall
I would hate to be a beer maker right now. #ILikeBeer
#KavanaughDisgusted
Cecilia Anthony
Via Twitter
News of the Weird, Oct. 4
In Florida, it's just called regular news.
Will Kincannon
Via Facebook
Online news story, Oct. 10, "Cannabis Compromise"
I'm voting yes.
Donna Sorenson Jackson
Via Facebook
Cannabis is a food on the terpene wheel (think pine or citrus to understand the wheel). Because it is a perfect protein, contains omega 3, 6 and 9. More digestible than soy. It is part of our DNA used by our endocannabinoid system part of our endocrine system. The part that makes endorphins out of food. It is not a wonder it has an effect on our health. Like a lock and key.
Cindy Maughan
Via Facebook

We encourage you to join the conversation. Sound off across our social media channels as well as on cityweekly.net for a chance to be featured in this section.