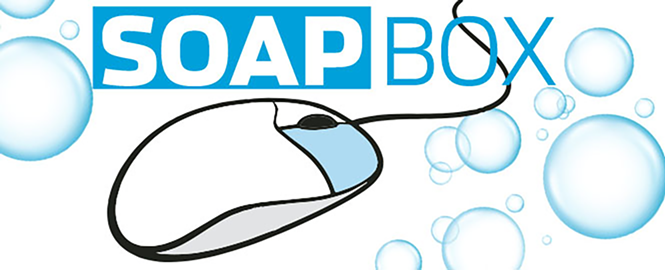 Cover story, Sept. 12, "Elimination Round"
Thanks for doing this. FWIW: Super easy to read on a wide-screen monitor.
Dennis Read Hanks
Via Twitter
Trump 2020, the sequel: Make the liberals cry again.
Josh Russell
Via Facebook
Opinion, Sept. 12, "A Single-Use, Throw-Away World
I couldn't agree more with this opinion. It's spot on. Glad to know I'm not the only one who sees it this way. This Michael S. Robinson Sr. has penned a few great ones. He should tweet. I'd love to hear more from him.
@valentine4usa
Via Twitter
Utahns are amazingly undereducated. Consistently.
Mike Schmauch
Via Facebook
This state was founded on a doctrine of a matchstick man who evaded the law every chance he got and conflated his own ego and instituted rampant paranoia of authority and xenophobia in the "church" that has lead us to be dragged, kicking and screaming, through the century of progress.
Carlial Slongstofsky
Via Twitter
Hits & Misses, Sept. 12, "Religious Pushback"
I dunno about Luz Escamilla. I'm Jewish and I don't answer to Israel. Did Jackie Biskupski answer to the LGBTQ community? Or is this only a valid question if one is in the majority?
Sheryl Hussein Ginsberg
Via cityweekly.net
News, Sept. 12, "Building a Democracy: Local War on Terror vet weighs in on Syria's decentralized government model"
Well done interviewing a vet who's been there, but the title implies that the PYD/SDF's system governs all of Syria, as opposed to just the northeast of the country referred to as either Rojava ("the west", as in western Kurdistan), or the Democratic Federation of Northern Syria.
Ritchie Page
Via cityweekly.net
The E-scooter Problem
I must say that as someone who has never particularly liked e-scooters, and feel they are a nice preparation for needing other types of scooters in old age to simply get a couple of feet from A to B, I took interest in the mayor's recent concern over e-scooter safety. Now, let us remember who caused the problem through lack of oversight and regulatory negligence to begin with: the mayor, along with self-styled transportation guru Jon Larsen, and some anonymous committee of challenged individuals, presumably, who advise both of the aforementioned on dockless two-wheelers. By the way, like most of these committees, they are always anonymous since Salt Lake City, like Utah in general, is very averse to public scrutiny. But this is typical of the mayor, taking credit for things she has nothing to do with and avoiding responsibility for her many, many screwups.
Not to burden you with all the obvious, one should note that in all of the remedies suggested by the mayor, there is no mention of fines for the many epigenetically clueless riders of e-scooters.
Let me end by sharing with you my favorite observations of e-scooter moments. 1. At the time of the introduction of e-scooters, the mayor took a photo of herself happily stroking a Lime e-scooter and looking lovingly up at the CEO of the company in front of some giant fictional sidewalk sign warning riders not to use the sidewalks, presumably, I guess, at 10 miles an hour. 2. Two overweight people in Sugar House wondering why their overburdened e-scooter could not get both of them up a tiny hill to 1300 East, on the sidewalk, of course. 3. A rider
making a left turn from the northbound lane of 1300 East into the eastbound lane of 2100 South, not wanting to wait for the light that was in the process of turning red—and then getting some jovial warning from a passing police car. 4. Parents with their children on e-scooters, helmetless, in the process of happily, but unknowingly, no doubt, endangering their children's safety. 5. A group of teenagers careening down the sidewalk on 200 East with Twizzlers hanging out of their mouths, presumably emulating cool Twizzler behavior portrayed on television. 6. The most recent (actually with a person correctly riding in a bike lane) but riding into the wind in a thin T-shirt, bra-less—a pointed reminder of the civility of modesty, something certain Utahns seem to forget, I assume in reaction to some unconscious or conscious feeling of inherent social limitation, imagined or real. And then I can only guess, she arrived, breathless with a self-satisfied impression of feeling fancy-free, for her daily serving of avocado toast.
Steve Ifshin,
Salt Lake City
We encourage you to join the conversation. Sound off across our social media channels as well as on cityweekly.net for a chance to be featured in this section.
<!—EndFragment—>