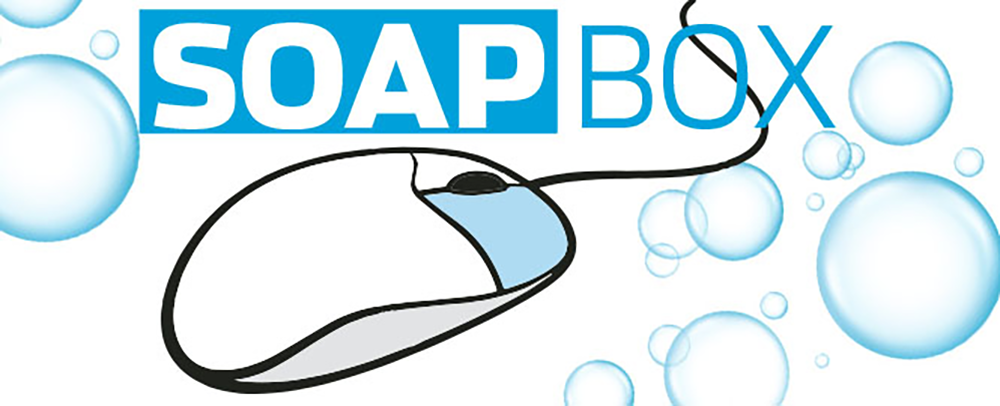 Cover package, Sept. 13, "Tour of Utah: Bookstore Edition"
Mr. Ferry,
I am a true bibliophile—40,000 books! Your article failed to list some of Utah's largest (Eborn Books) and oldest (Pete Marshall's Utah Book & Magazine) bookstores. Eborn Books on Main Street is huge! And has three other locations (Ogden, Layton, Provo). Utah Book has been around for more than 100 years. How could you not include them in your article?
John Heinerman,
Salt Lake City
Opinion, Sept. 13, "Pot for a Prophet"
Author Michael Robinson Sr. expressed very eloquently my personal feelings in a way that was captivating. Thank you!
Surangi Devidasi
Via CW comments
Time for City Weekly to go out of business. Piece of liberal filth paper!
Bob Erickson
Via Facebook
This is what I dislike about people who think that, because somebody has an opinion other than [theirs], they are liberal. I'm not a liberal; I'm not a conservative; I'm not a Republican; I'm not a Democrat. I am an American and a veteran. I vote for what does America good, and lately it has not been the Republican Party. You may be wrong, but I defended your right to be wrong—and defended the right to have your opinion—but Republicans don't give a shit about your rights and they don't care about your opinion. Vote for your country, not your political party. Have a good day.
Christopher Lane
Via Facebook
My mom died seven years ago from the same sort of brain cancer that recently killed Sen. John McCain. It's called glioblastoma multiforme and people do not get better from it. A CBD-heavy strain worked exceeding well to calm her seizures, lessen the strange effects of regular radiation treatments to the brain and ease pain in her final days. Compared to using morphine that left her a fuzzed-out babbling zombie, she remained a coherent person who could speak and listen. I was able to spend a lot of her last month of life with my mom instead of just being in a room beside her.
I bought it illegally in Michigan and transported it across a few state lines to Pennsylvania and it was totally worth the effectiveness. Is cannabis a miracle drug? No, but it is a lot more useful than its current DEA categorization which is the product of simple ignorance, racism and political manipulation.
Bob Erickson
Via Facebook
News, Sept. 13, "Green Machine"
Good, we need to root out the garbage CBD oil. If you can buy it cheap in Utah, it's probably snake oil.
Jason Huff
Via Facebook
Anywhere there is money, corruption is sure to follow.
Marie Larsen
Via Facebook
News, Sept. 13, "Condiments with a Side of Condoms"
I love it!
Shannon Walker Hickman
Via Facebook
Yuck.
Anthony Pacheco
Via Facebook
I could take him. Mustard belongs on everything.
@Surroundedbysalt
Via Instagram
Just the smell of mustard makes me puke.
Ed Tate
Via Facebook
Why? I love mustard but that is disgusting.
@Chelsearachael_816
Via Instagram
I once skipped school by drinking mustard water. Good way to throw up.
@Sswanzyy
Via Instagram
This guy's gunna poop gold.
@Cheddaburgerut
Via Instagram
Beer Nerd, Sept. 13, "Getting Fresh"
Everything Kiitos Brewing does is gold.
Alexander D. Trevino
Via Facebook
Open letter to Rep. Chris Stewart
On Nov. 21 of last year, three members of Utahns for a Just Peace in the Holy Land met with Rep. Chris Stewart's district director with concerns regarding U.S. relations with Israel. One of our concerns was with Rep. Stewart's co-sponsorship of the Israel Anti-Boycott Act. We wanted to know why Stewart supports erosion of American free speech rights in favor of a foreign power.
We also asked that Stewart co-sponsor the Promoting Human Rights by Ending Israeli Military Detention of Palestinian Children Act. It seemed to us that opposition to child abuse should not be a partisan issue.
We asked Rep. Stewart his opinion of Israeli nuclear weapons and the prospect of a Middle East nuclear weapons-free zone. We wanted to know his opinion as to whether Israel should sign the Nuclear Non-Proliferation Treaty and submit to inspections like Iran does. The only non-signatories besides Israel are India, Pakistan, South Sudan and North Korea (which withdrew from the treaty).
After several follow-up inquiries and 10 months later, we finally got a letter from Rep. Stewart which was vacuous and dodged our questions. Stewart certainly has no obligation to share our political views nor support or oppose any particular piece of legislation. But like any elected official, Stewart does have an obligation, as our representative in Congress, to directly and honestly answer our questions on matters before the House of Representatives. Just why he cannot or will not meet that obligation, we do not know. Unfortunately, we cannot ask him directly because he will not meet with us in person. Utahns deserve better representation than that.
Bob Brister,
Salt Lake City

We encourage you to join the conversation. Sound off across our social media channels as well as on cityweekly.net for a chance to be featured in this section.