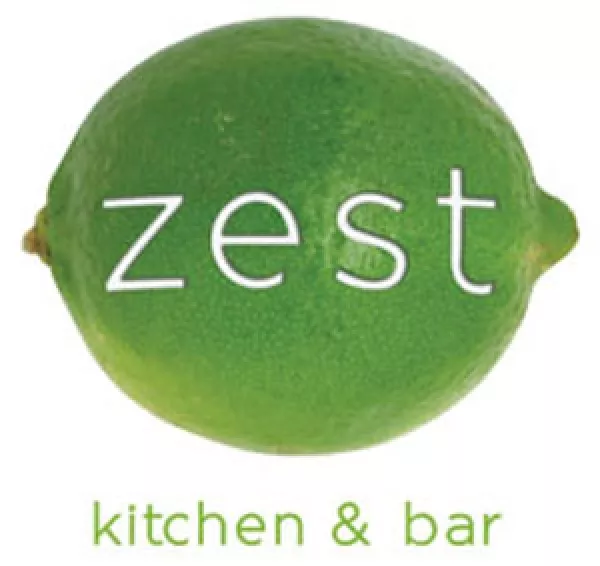 Dining out as often as I do, it's all too easy to feel … well, not so well. Granted, it's a lot easier to eat healthy in restaurants today than it was, say, 20 years ago. Although, in certain ways, a lot of restaurant foods have actually become less healthy, fresh and wholesome than they were decades ago, thanks to methods of preservation, stabilization, long-range shipping and such. I remember a time, for example, when you could only find tomatoes in restaurants during tomato season. Now, those icky, unripe tomatoes from Florida and Mexico are ubiquitous year-round.
Well, if you're in the hunt for feel-good food, the most obvious strategy is to seek out restaurants that specialize in healthy, vegetable-based, organic foods, at eateries like Buds (509 E. Broadway, Salt Lake City, 801-521-4522, Facebook.com/BudsSLC), Cafe Supernatural (602 S. 500 East, Salt Lake City, 801-363-1000, CafeSupernatural.com), Frisch Compassionate Eatery (779 S. 500 East, Salt Lake City, 801-532-2216, FrischEats.com), Omar's Rawtopia (2148 Highland Drive, 801-486-0332, OmarsRawtopia.com), Sage's Café (473 E. Broadway, 801-322-3790, SagesCafe.com), Vertical Diner (2280 S. West Temple, Salt Lake City, 801-484-8378, VerticalDiner.com) and Zest Kitchen & Bar (275 S. 200 West, Salt Lake City, 801-433-0589, ZestSLC.com), to name just a few. Why, you can even find healthful hot dogs at carts like City Dogs (200 East & Broadway, SaltCityDogs.com).
Still, some of us like to eat steak now and then. Or, at least, dine in restaurants that cater not just to the vegetarian or vegan palate, but offer a wider range of eating options. Increasingly, local chefs and restaurateurs are incorporating locally sourced, wholesome foods into their menus—some to a larger extent than others, but I laud any attempt to both provide customers with healthy, local foods and also to support our local food producers. Here are a few exceptional dishes featuring locally sourced ingredients.
The Tin Angel Cafe uses lots of local products, but none are tastier than the Wagyu short ribs. The ribs come from Pleasant Creek Ranch in Sanpete County, which features all-natural, hormone-, steroid- and antibiotic-free, humanely raised Angus and Wagyu beef. At The Tin Angel Café (365 W. 400 South, Salt Lake City, 801-328-4155, TheTinAngel.com), the tender short ribs come with mushrooms, yellow bell peppers and caramelized onion atop fresh-made pappardelle pasta with Dubhe-Dijon cream.
At Meditrina (1354 S. West Temple, 801-485-2055, MeditrinaSLC.com), chef/owner Jennifer Gilroy gets the pork belly for her Korean-style pork belly with barbecue sauce and house kimchi from Todd Ballard of Ballard Farms in Benson, Utah. Meanwhile, Meditrina's lamb meatballs with tomato-feta sauce begin with wholesome, free-range, natural, local Morgan Valley Lamb. Also from Morgan Valley comes incredible braised lamb shank with locally sourced beans and pancetta served at Lugano (3364 S. 2300 East, Salt Lake City, 801-412-9994, LuganoRestaurant.com).
Since I recently reviewed Pago (878 S. 900 East, Salt Lake City, 801-532-0777, PagoSLC.com), suffice it to say that at both Pago and its sister restaurant, Finca (1291 S. 1100 East, Salt Lake City, 801-487-0699, FincaSLC.com), executive chef Phelix Gardner and owner Scott Evans are committed to using local products, including Rockhill Creamery, Clifford Family Farm, Pleasant Creek Ranch, Amour Spreads, Millcreek Cacao, Beehive Cheese, Creminelli salami and more. One of my favorite dishes of late is Pago's "Kale Caesar" salad, made with chopped kale from Salt Lake City's own Frog Bench Farms and topped with crunchy sunchoke (aka Jerusalem artichoke) chips.
At Bambara (202 S. Main, Salt Lake City, 801-363-5454, Bambara-SLC.com), executive chef Nathan Powers has peppered his menu with a number of gluten-free options, such as the delicious prosciutto-wrapped Utah red trout, which comes with bacon-roasted Brussels sprouts and garlic mashed potatoes with Meyer lemon butter. Likewise, Log Haven (6451 E. Millcreek Canyon Road, Salt Lake City, 801-272-8255, Log-Haven.com) offers a gluten-free menu, with items like Utah steelhead trout and warm soba noodle salad, as well as chef Dave Jones' low-calorie, high-impact specials: three-course meals that weigh in at under 750 calories. Even Spedelli's Pizza (2352 Foothill Drive, Salt Lake City, 801-410-4842, Spedellis.com) has gotten onboard the gluten-free bus, offering a line of gluten-free pizzas made with Zeto Life Sciences patent-protected chia-based flour.
You might expect the fancy restaurants at a ski resort like Deer Valley to depend on mass-produced food products. But you'd be wrong. Most of the breads, pastries, desserts, cookies and the like are baked fresh daily, in-house. Condiments like grainy mustards are made from scratch at Deer Valley, and burgers, pulled-pork sandwiches and bratwurst are handmade, utilizing locally sourced Niman Ranch meats. Even the Pontack sauce for the Niman Ranch short ribs at The Mariposa (2250 Deer Valley Drive South, Park City, 435-645-6715, DeerValley.com) is made using fresh elderberries that executive chef Clark Norris and his crew harvest near the resort. And, the killer queso fundido at Deer Valley Grocery & Cafe (1375 Deer Valley Drive, Park City, 435-615-2400, DeerValley.com) is made with Gold Creek Farms cheese, from Woodland, Utah.
Meanwhile, at Canyons Resort, the chefs at The Farm (4000 Canyons Resort Drive, 435-615-8080, CanyonsResort.com) restaurant are committed to sourcing as many food products as possible from within a 200-mile radius of the resort. That includes locally raised-and-grazed heritage pork, produce from Zoe's Garden in Layton, poached eggs from Clifford Family Farm, artisan meats from Creminelli, grass-fed local beef, and Gold Creek Farms cheeses, for starters.
At Salt Lake City's Oasis Café (151 S. 500 East, Salt Lake City, 801-322-0404, OasisCafeSLC.com), executive chef Billy Sotelo and his crew are committed to the "local first" concept and even apply it to their beer list, which is dominated by craft beers from Epic, Wasatch and Uinta breweries. Ditto for the Oasis's sister restaurant, Faustina (454 E. Broadway, Salt Lake City, 801-746-4441, FaustinaSLC.com), where the menu is chock-full of locally sourced foods. Another great spot for wholesome fare with a local backbone is Eva (317 S. Main, 801-359-8447, EvaSLC.com) restaurant, where chef/owner Charlie Perry offers up a host of small plates with big flavor from local producers. And, at his new boulangerie Eva's Bakery (155 S. Main, Salt Lake City, 801-355-3942, EvasBakerySLC.com), the breads, pastries, pies, croissants and such are made from local organic flour, so you can indulge in those bodacious baguettes with a clear conscience! And speaking of small plates, chef Tom Grant at Salt Lake City's original small-plates restaurant, Martine (22 E. 100 South, Salt Lake City, 801-363-9328, MartineCafe.com), has been featuring local foods on his menus since before it was cool to do so.
And let's not forget our beloved local markets. From Salt Lake City to Ogden to Park City, grocers like Caputo's Market & Deli, Pirate O's, Liberty Heights Fresh, the Downtown Farmers Market, Cali's Natural Foods, Rico Foods, Zucca Market (Ogden) and The Market (Park City) offer miles of aisles featuring the best in locally produced meats, cheeses, produce, condiments, chocolates and much more, while Aquarius Fish Co. (Salt Lake City) and Coast 2 Coast (Layton) supply us with a vast array of fresh fish and seafood products with an eye toward sustainability.
Of course, there are oodles of other great dishes and restaurants highlighting locally sourced food that there isn't room to mention here. Feel free to share some of your favorites with us. We'd love to hear about them.