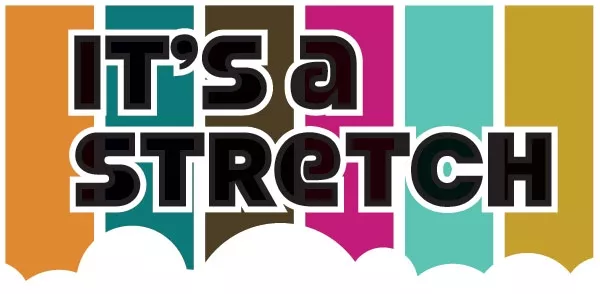 What comes to mind when you hear the word "yoga"? If you're thinking tight pants, embarrassing poses or impossible levels of flexibility, you've apparently missed the memo that yoga is not just a trendy new exercise.
Yoga comes from the Sanskirt word yuj, which means to join or unite. In a yoga practice, this union occurs between the mind, body and spirit, through exercise, breathing and meditation. Yoga's physical poses and breathing techniques develop an awareness of your body, help with focus and relieve stress.
Yoga is a very personal practice, meaning you choose how deep you take a pose, depending on how your body feels that day. The poses, or asanas, are designed to build both flexibility and strength, and most have multiple variations applicable to any level yogi. This also makes yoga a great option for those recovering from injury and the not-quite flexible.
Salt Lake City is surprisingly rich with yoga studios, yoga teachers and yoga practitioners. Many teachers travel to offices to offer lunch-hour classes. As such, yoga is hardly on the fringes anymore. But if you're new to town or new to the concept, here are a few of my favorite yoga hangouts.
AntiGravity Yoga at Imagination Place
AntiGravity Yoga is a low-impact style of yoga in which practitioners use silk hammocks to move through poses and inversions. The hammock helps deepen your stretch with no compression to your wrists, neck or back. First-time students are required to take an introductory class to become familiar with the hammock, hand grips and moving through the poses, and most instructors recommend taking the introductory class until you are comfortable with the hammock concept. In the first class, you'll learn an inverted monkey pose, an angel flip, a modified downward dog and a dozen other new poses. Antigravity Yoga also offers parent/child classes (0-5 years old) and kid classes (5-16 years old). 1155 E. 3300 South, drop-in $19 ($15 students), AntiGravityYogaSaltLake.com
Avenues Yoga
Avenues Yoga is one of the most beautiful studios in Salt Lake City, with exposed brick walls, tall ceilings and large, west-facing windows. The single-room studio is strung with lights and roomy enough for a medium- to large-size class. Avenues Yoga offers a diverse set of classes, from typical Flow, Vinyasa and Ashtanga to Yogalates (yoga combined with pilates), Theraputic Yoga and Sacred Dance Fusion. Try the Yin Yoga and Yin Flow classes for a slower-paced, relaxing yoga to build flexibility. A free intro class is currently offered on Saturdays from 11:45 a.m. to 12:45 p.m. to introduce basic yoga postures and breathing exercises. 68 K St., first class free for Utah residents, drop-in $12 ($10 student/senior), AvenuesYoga.com
Centered City Yoga
Nestled in the trendy 9th & 9th neighborhood, Centered City Yoga, founded by D'ana Baptiste, has a strong urban-community vibe. A sidewalk sign sits out front announcing class times and a "free intro to yoga" class, and people often walk or bike to their classes in one of Centered City's three studios. Specialty classes include Prenatal/Postnatal, Yoga Kids, Teens & T'weens, Stiffer Bodies, and Yoga for Seniors. Try the Sweat & Soul class for a sweaty challenge with some music, or the Yoga at the Barre class for a combination of basic ballet, yoga flow and core workout. 918 E. 900 South, drop-in $15, first class free for Utah residents, CenteredCityYoga.com
Mindful & Embodied
Mindful & Embodied Yoga is a small, intimate practice run by Natalie Voros. Four classes are held each week—Restore, Align & Flow, Meditation and Vinyasa—with class sizes capped at 11 or 12 people. These smaller classes allow for a focus on individual needs and posture corrections. Natalie takes a vested interest in her students and their personal yoga practice, and the studio's atmosphere is warm and welcoming. If personal attention is lacking in your current yoga class, this would be a great studio to try. For those wanting to go further in their yoga practice, Mindful & Embodied also offers a yoga teacher-training program recognized by the Yoga Alliance. 150 S. 600 East, Studio 5D, drop-in $13, MindfulAndEmbodied.com
Mudita Yoga
Mudita, in Sanskrit, means joy—especially referring to vicarious joy, or the pleasure that comes from being happy about the good fortune and well-being of others. Mudita Yoga applies joy and the understanding that we are all one to each of their practices. The instructors lead the class as a whole, while also helping each individual with postures and modifications tailored to what they need that day. Classes include Flexibility/Strength/Balance, Stretch & Flow and Core Fusion. The Restore class is a great way to relax and heal through gentle movement. Meditation and Sound of Yoga classes are also offered. 1550 E. 3300 South, first class free for Utah residents, drop-in $14 ($10 kids), BeJoyYoga.com
Prana Yoga
Prana Yoga in Trolley Square is more than just a yoga studio. With a cafe and spa, Prana is like a mini resort vacation just a few blocks from home. The studio has all the essential yoga varieties—Vinyasa, Ashtanga, Hatha and Restore—along with energetic Prana Flow and alignment-focused Anusara. The Yoga Basics class is an ideal introduction for new yoga students, as well as for seasoned yogis to revisit the fundamentals and enjoy a slower practice. Prana's spa services include private yoga lessons, Thai yoga massage, and chakra balancing with crystals. 602 E. 500 South, Trolley Square, first class free, drop-in $15, PranaYogaSLC.com
Salt Lake City Bikram Yoga
If you're not familiar with Bikram yoga, it's not just any hot yoga practice. Bikram follows of a set series of 26 postures and two breathing exercises that run for exactly 90 minutes in a room that's heated to 105 degrees and 40 percent humidity. Each posture is done in a specific order to prepare the body for the next posture. And, yes, it gets sweaty. Luckily, the Salt Lake City Bikram Yoga studio was recently remodeled, replacing the carpeted floor with hardwood and adding a new ventilation system. Six to seven classes are held each day from 6 a.m. to 8 p.m. 1140 E. Wilmington Ave. (2200 South), first-time students who are Utah residents can get 10 days of unlimited yoga for $20, drop-in $15 (student/senior $11), BikramYogaSLC.com
Salt Lake Power Yoga
Some like it hot, and if you do, Salt Lake Power Yoga is the place. The studio is heated to between 85 and 95 degrees to warm the body and enable muscles to stretch further and more deeply, with a lower risk of injury. The majority of classes are a flowing Vinyasa Yoga, which links a series of poses. Power Flow moves at a medium-fast pace (try the Power Flow with music for some extra motivation), and Restore Flow is a slower, gentler movement through restorative poses. Salt Lake Power Yoga also offers basic and intro-level classes, Little Yogi classes for kids and other Power classes. 250 E. Broadway, drop-in $15, SaltLakePowerYoga.com
We Are Yoga
Formerly the Shiva Centre, We Are Yoga offers more than 50 classes a week, as well as massage and body work, business and life coaching, and Ayurveda lectures and workshops. The wide variety of classes includes different levels of Vinyasa, Hatha, Restorative and Ashtanga yoga, as well as partner yoga classes. We Are Yoga also offers Kalari and Kids Kalari—a blend of yoga, martial arts and dance. Try the Back & Spine class to twist and realign. And if you think you can't afford yoga, We Are Yoga has a unique Karma Yoga program where students can donate their time or services in exchange for classes. 2065 E. 2100 South, drop-in $15 (kids $9), WeAreYogaSLC.com
Yoga Central
When the stress builds up, make time to wind down and recharge at Yoga Central with a candlelight yoga class (weekdays at 8 p.m.) or candlelight chakra yoga (Sundays at 6:30 p.m.). The simple, spacious studio allows for plenty of elbow room, even in larger classes. Yoga Central offers a wide variety of classes to fit any schedule—sunrise and sunset soft flows, Ashtanga, hot power Vinyasa, Yoga for the Back and many others. Prenatal and Mommy & Me classes are also offered for expecting and new parents. The studio offers a free open hour for anyone wanting to meditate or hold an individual asana practice. 2021 S. Windsor St. (840 East), drop-in $15 ($10 student/senior), ZenLivingYoga.com
Free Yoga Classes
Salt Lake City Running Company
2454 S. 700 East
Every Monday, 6 p.m. (January-March)
SaltLakeRunningCo.com/home/events/free-yogafree-yoga
Lululemon
700 E. 500 South, Trolley Square
Sunday, 10:30 a.m.
Lululemon.com/saltlakecity/trolleysquare