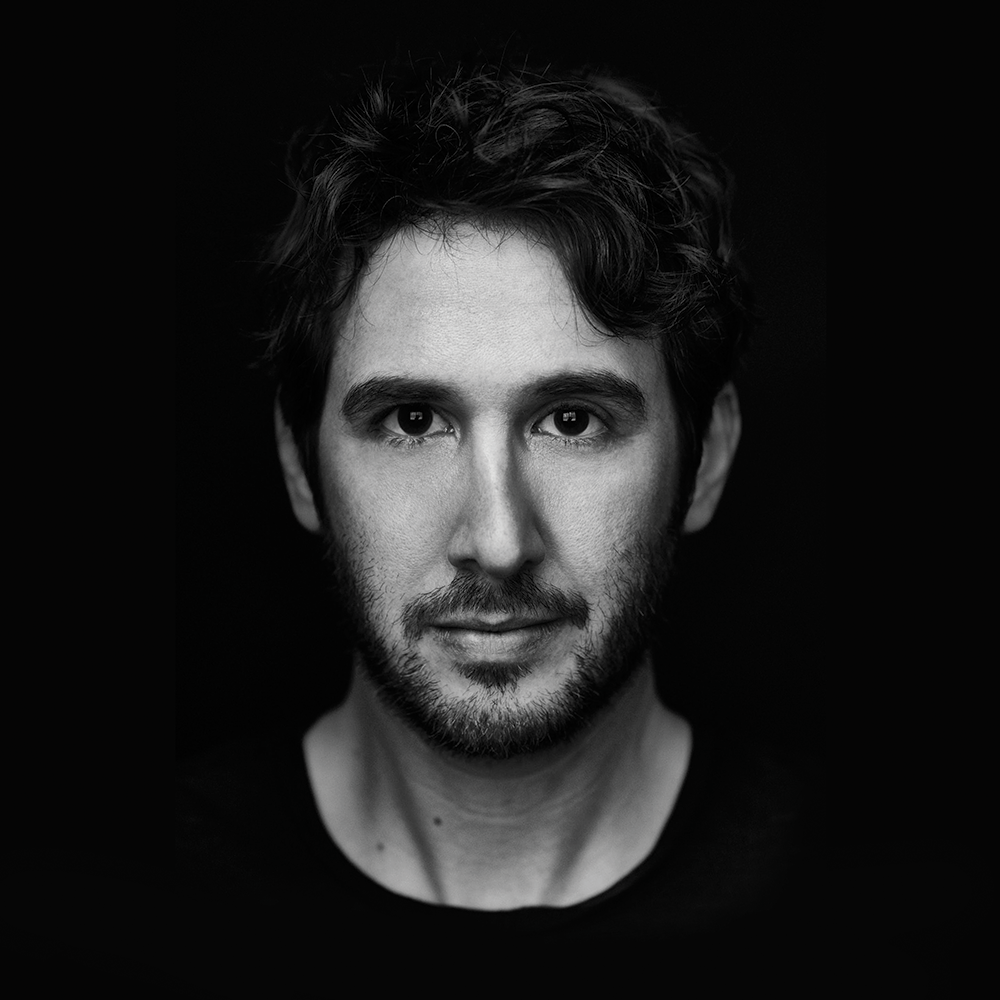 Brian Bowen
Josh Groban
As an artist, Josh Groban has done it all. His eight studio albums have collectively sold nearly 30 million copies. By the time he was 21, he had performed at the Grammys, the Winter Olympics and the Vatican. He's had recurring roles on hit shows like Ally McBeal written especially for him, and this year he co-stars alongside Tony Danza in the Netflix comedy The Good Cop. Groban has even starred on Broadway, earning a Tony nomination for his 336-performance run as the star of Natasha, Pierre & The Great Comet of 1812, an electro-pop opera based on War & Peace. No longer just an adult contemporary heartthrob with a beautiful high lyric baritone, the 37-year-old Groban is entering prime Renaissance man territory. And City Weekly got the scoop on his new album Bridges, his newfound maturity and his love of Salt Lake City.
City Weekly: How excited are you to be back on the road for the first time since 2016?
Josh Groban: It's my favorite part of the whole process. Sometimes you make an album where, every song you sing, you think, "This is going to be really fun to sing on stage. The instrumentation is going to sound amazing in an arena." And Bridges is that album.
Your entire 20-year career seems to find you constantly diving into new territory. How terrifying is that?
Every time I'm scared of the unknown, I view it both with confidence and humility: "I'm going to soak this up like a sponge, learn as much as I can and not be afraid to look dumb in the process." In Natasha, I was back on a major theatrical stage for the first time since high school. I knocked down those walls and found that acting muscle in a challenging environment, a 360-degree Broadway stage. It felt like the master class I wasn't able to have when I left theater school [in 1999] to sign a record deal. Working with Tony Danza was an absolute pleasure, too. He's so charismatic and knows that single-cam TV world inside and out. The whole cast—Tony, Isiah Whitlock Jr., Bill Kottkamp, Monica Barbaro—we just had a lot of fun.
You have a lot of fun toying with the stereotype of Josh Groban as Mr. Squeaky Clean, too.
When you can take ownership of an extreme view while deconstructing it, that's fun. But I was able to get the opposite of that out of my system doing Natasha. I played this angry, drunken existential-crisis-having aristocrat who hates himself, hates the world and hates the way the world treats him, screaming my guts out every night. Then, suddenly, I'm playing this angel detective. You don't often get the chance to do that as an actor.
How difficult was it to reach this point as someone who was thrust into superstardom as a teenager?
Looking back on it, I developed a lot of demons. I was under so much pressure at a young age, and I didn't have any wiggle room to fail. It put my psyche in a pressure cooker. I was very mature when it came to my musicality, but a late bloomer when it came to emotional maturity. Internally, I had a lot of discontent making me deeply unhappy. In the last five years, I've tried to enjoy the balance. I'm trying to smell the roses more and make up for the years of being aimless, depressed and detached. I've never felt more balanced or excited for the future as I do now.
That personal perspective permeates the honest songwriting on Bridges.
I had the luxury of time—it's been since 2013 since I put out my own music. You come up with 100 ideas, work with collaborators and hope there's something good. When you're a vocalist, you're fully prepared to hear, "That's nice, but this song might be better for you." I was so happy that the songs coming from me were beating the songs being presented to me. It wound up turning into the right bowl of porridge: embracing the things my voice could do while having a really personal message. To me, that makes Bridges even more special than the first couple of albums, which had great songs but not as much life experience to back them up.
You're passionate about arts education and advocacy. How important is that when it comes to maintaining the balance you mentioned?
Exceedingly important. I'm a product of a public arts education; my life was saved many times by that great teacher pushing me to the front and saying, "You can do this." I know how vital that is; it's not just a feel-good extracurricular. It's nothing short of life-affirming or life-changing for [students], whether they go into the arts professionally or not. I'm one of maybe 5 percent from my high school that did, but I'm one of 100 percent who became more confident, self-aware and empathetic because of it. My foundation, Find Your Light, provides a powerful way to pay that forward, hopefully keeping some of these programs around that are being cut at such a drastic rate.
Tell us about your fond memories of Salt Lake City.
I'll never forget singing for the Winter Olympics in 2002 when the flame went out. It was incredible, and so very cold. Kiss was there, and they at least got to wear their costumes. Every time I've come through Salt Lake City, the audiences have been so excited—so great, in fact, that I filmed a concert special there. I also played my first arena ever, back when it was called the Delta Center. My first tour was all theaters, but my agent said, "You know what, man? There are a lot of fans in Salt Lake City—let's experiment." To come back now is going to be so fantastic.