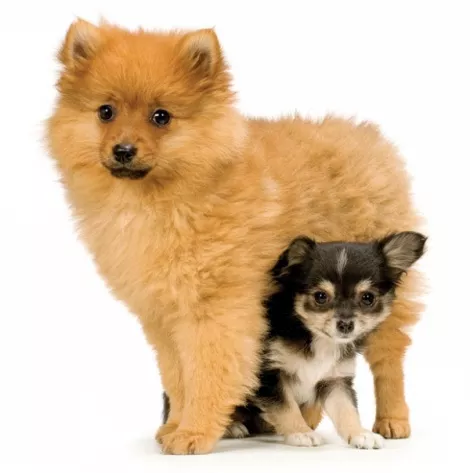 When we think of puppy socialization we understand the importance of helping puppies learn to be around other dogs and people. Socializing puppies before the critical window closes (approximately 16 weeks of age) actually means much more.
To a puppy everything in the world is new. Thinking in terms of puppy's "firsts" can help us be aware of how many things in a puppy's day are brand new, and the importance of keeping that first experience positive. Puppy's firsts may include meeting a man with a beard or a woman with an umbrella...puppy's first car ride, first time in a crate or carrier. Puppy's firsts can be the first time in your garage, at a friends house, the park or at the vet. To a small pup, a toddler may seem like a giant looming over him. Vacuum cleaners, lawn mowers, and hair driers may seem like roaring monsters. Even new surfaces like tile, wet grass or pebbles can surprise a new pup.
Keeping puppy's firsts positive is the the key to good socialization. If the experience isn't a positive one, there could be a greater risk that your puppy will carry the fear of that experience into adulthood. So don't forget to keep all new experiences fun, be very patient and give him all the time he needs to investigate. You can help this along by pairing the new experience with something positive i.e., healthy treats, lots of praise, bouncing ball, etc. This will assure that your pup will have the best chance to become a confident, well adjusted dog.