While a lot of liquor changes made headlines in the last year, for Utah beer drinkers the biggest change passed with almost zero fanfare a year earlier: permitting Utah microbreweries to sell so-called heavy beer through their own stores or brewpubs.
Yes, Utah beer sold in grocery stores is still capped at 3.2 percent alcohol by weight—or 4 percent alcohol by volume, which is how most states measure beer—so the state's reputation for near beer will continue. But the increasing variety of Utah beer that far exceeds the 3.2 limit, coupled with the local brewers skill at crafting quality beer under 3.2 percent, means that even beer snobs can stay happy in the Beehive State.
So, whether visiting the state or a long-time resident, here is a 3 2-pack of Utah beers that are noteworthy.
Polygamy Porter:
Chocolate and malt flavors fade into a long, roasted finish. Minimal bitterness and aroma makes it easier to drink than heavier porters, and it's a great companion to an evening by the fireplace after spending a day in Utah's snow. This is also a great souvenier for tourists looking to take a bit of Utah's quirkiness home. It's a 3.2 percent beer that's widely available, or it can be bought directly from
Wasatch Brewery
(Utah Brewers Cooperative, 1763 S. 300 West, Salt Lake City; Wasatch Brewpub, 205 Main St., Park City.)
Hop Rising:
A double IPA that demonstrates the promise of Utah's brewers once unshackled from alcohol limits. Squatters already was making an India Pale Ale that was sold through liquor stores, but with Hop Rising the brewery discovered its hop mojo. This beer hits the nose with a serious hop aroma, and then wallops the palate with bitterness. A word of caution: While this beer in very drinkable, it is 9 percent alcohol, making two sufficient for even serious beer drinkers. It can be found at either
Squatters Brewpub
(147 W. Broadway, Salt Lake City; 1900 Park Avenue, Park City) or at the Utah Brewers Cooperative.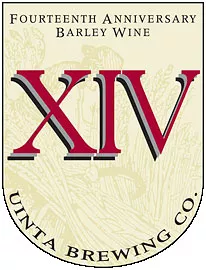 Uinta XVI:
This barley wine has been brewed for a few years and sold in state liquor stores. It's a well-balanced beer, with noticeable hop aromas and a respectable bitterness. However, the real focus of this beer is the malty sweetness, making it a great after-dinner drink, and at 10.4 percent alcohol, it is meant for sipping on a full stomach. By the start of 2010, it should be available at the
Uinta Brewpub
(1722 S. Fremont Drive, Salt Lake City), and it can always be found at most state liquor stores.

Red Rock Amber:
The Red Rock brewpubs in downtown
Salt Lake City
(254 S. 200 West) or
Park City
(1640 W. Redstone Center Drive) have not started bottling their beers, and their beers are difficult to find on taps outside of their brewpubs. Their amber is the best example of that style brewed to Utah's 3.2 standard, with a delicate hop nose and a subtle malty sweetness. Its relatively mild flavor makes it a beer built for drinking with food, and Red Rock has some of the best brewpub fare in the state.
Latter Day Stout:
Like Guinness—brewed at 3.2 percent worldwide—this stout does not suffer because of low-alcohol content. It's dry with a creamy head and slightly sweet flavor. Unlike some other low-alcohol stouts that try to seem big but are really just heavy, this beer embraces the low-alcohol life. Its flavor is smooth, and it's chewy and full in the mouth. A good stout, especially when served on nitro at the
Desert
Edge Pub
in Trolley Square (602 E. 500 South, Salt Lake City).