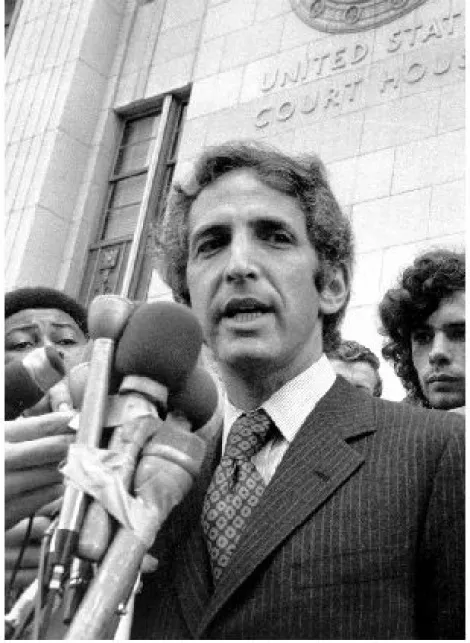 What turns a Marine veteran and Pentagon policy analyst into the most famous/infamous American whistleblower this side of Deep Throat? Meet Daniel Ellsberg—not just the icon, but the man whose conscience may have changed the course of a war—in this 2010 Oscar-nominated documentary from filmmakers Judith Ehrlich and Rick Goldsmith.
The filmmakers track Ellsberg's growing pangs of conscience as he learns more and more about America's history of interventionism in Southeast Asia, and about the unverified reports that led to the Tonkin Gulf resolution. It also notes the influence of his budding relationship with his activist wife, Patricia, including their first date, at a peace rally.
While the film does provide an intriguing human portrait, it also explores the legacy of Ellsberg's risky release of 7,000 top-secret documents to Congress and to The New York Times. While Ellsberg lamented the content of the Pentagon Papers not making a stronger impact on the public, a landmark Supreme Court decision resulted in a difficult burden of proof for the government to suppress information; the ripple effects of Ellsberg's "treason" continue far beyond Vietnam.
Join City Weekly's Flick Clique for a free screening of the film, as well as a post-film discussion with the film's co-writer and co-editor, Michael Chandler, and former Salt Lake City Mayor Rocky Anderson about the impact one conscientious man can have on history.

The Most Dangerous Man in America: Daniel Ellsberg and the Pentagon Papers @ The Salt Lake City Main Library, 210 E. 400 South, 801-524-8200, Thursday, Feb. 25, 7 p.m. SLCFilmCenter.org