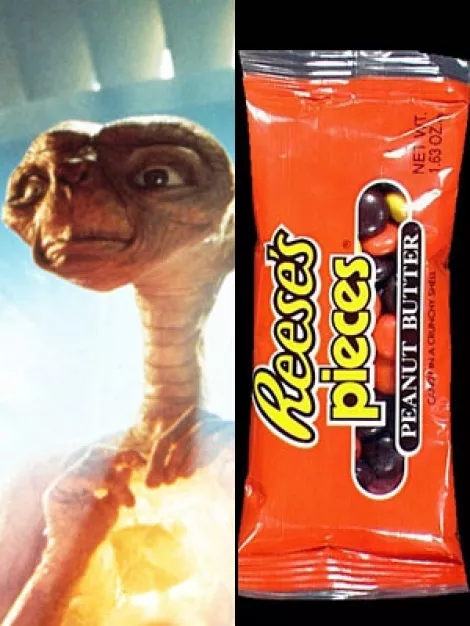 Flicks in Pieces is a weekly feature devoted not to entire movies, but to the individual parts of them that we love and loathe.
Let's not kid ourselves: Movie-making, at least on the Hollywood level, is a commercial enterprise, and it always has been. So it probably made a lot of sense, as the 20th century wound to a close, for businesses and studios to realize the benefits of getting name-brand products up on a big screen. Just ask Reese's Pieces whether E.T. helped the bottom line.
What instances of cinematic product placement have been the most effective? Which ones have been most annoying? When were they so blatant that you felt as though the movie had paused for a commercial?