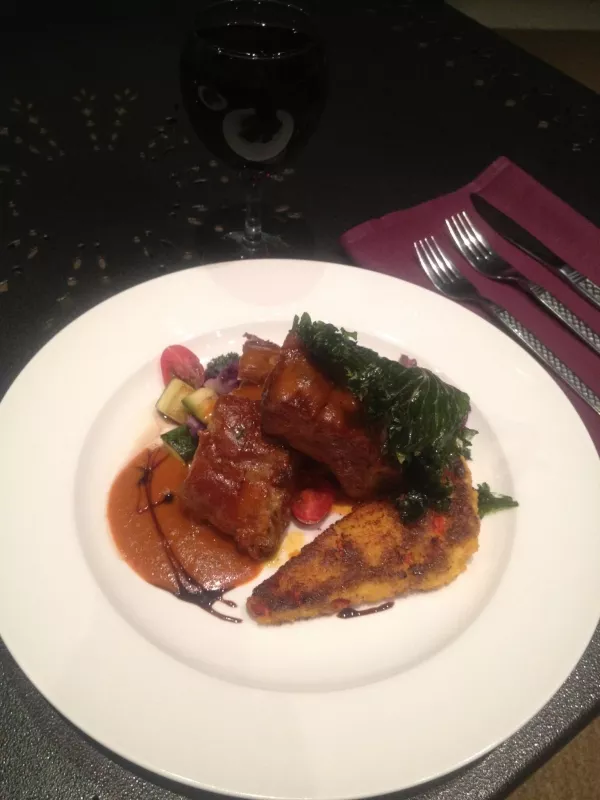 A Flora Grows in Holladay
A new restaurant called Flora Restaurant at the Boulevard (2335 Murray-Holladay Blvd., 801-432-8345) has opened in Holladay, in the space that was home to one of my favorite local restaurants, Boulevard. Flora's principal owner/chef Bryan Rubey began his career as sous chef at Justine's, in Mobile, Ala., and eventually transitioned to Utah, where he was chef at another of my favorite wine & dine spots, Private Reserve. He also managed The Aerie restaurant at Snowbird. Rubey's Flora menu features items such as a roasted beet tower appetizer, Cajun pork spring rolls, organic Shetland salmon with mango salsa, goat cheese and kale ravioli, New York strip with jalapeño-maple-bourbon glaze and much more. To learn more about Flora, visit FloraSaltLake.com or find them on Facebook.
Chef War: Battle Chicken
The next installment of Chef War at the Ferguson showroom (2565 S. 300 West) takes place on Sept. 27, from 6:30 p.m. to 9 p.m. Two of Utah's most innovative chefs—Peter Sproul and Mark Shoup—will compete for the honor of "Battle Chicken" winner. (I presume chicken is going to be the key ingredient in this chef throwdown.) Sproul is the owner/chef of Chef's Table in Orem, as well as an award-winning culinary instructor at Utah Valley University; Shoup studied at the Culinary Institute of America and is a Sundance Resort executive chef, currently heading up the culinary team at Park City's beloved Zoom restaurant. Tickets for September's Chef War are $39 per person, and each quest gets to eat six small tasting dishes created by the chefs. To purchase tickets, visit ChefWar.com.
New at Shabu
I recently enjoyed a terrific dinner on Shabu's (442 Main, 435-645-7253) outdoor dining deck and thought I'd pass on some new Shabu info to you. For starters, Park City's Shabu restaurant is now open seven days a week, from 11:30 a.m. to close, for lunch and dinner. In addition, an extensive list of new drink specials are available during Happy Hour, from 3 p.m. to 6 p.m., daily. There's also Martini Madness on Fridays and Saturdays with $5 martini and dim sum specials. And customers who spend $75 on the dinner menu will receive $25 in savings. For more information, visit ShabuPC.com.
Quote of the week: Seeing is deceiving. It's eating that's believing. —James Thurber