Looking for some kitchen help for the holidays? The Murray and Holladay Sprouts Farmers Market stores are here to help. In addition to Sprouts' Old Tyme Butcher Shop—which offers fresh, organic turkeys, spiral-sliced hams, Natural Presidential Cut rib roasts, and more—Sprouts can provide fully prepared holiday meals and catering trays for your home gathering, office party or any other event. Options include full turkey, ham, or boneless rib roast meals for six to eight people; a boneless turkey-breast meal for two; and catering trays to feed a crowd, ranging in price from $25.99 to $44.99. Visit Sprouts.com for information on holiday meals and catering for your location.
David Grover—a former student at the Salt Lake Community College Culinary Institute and current SLC parking enforcement officer—in tandem with cooking partner and girlfriend Jamie Boyle won the World Recipe Champion award at November's annual World Food Championships in Las Vegas. The award included a $10,000 prize. Jamie and David are members of the Murray-based competitive cooking team Half Baked Hippies BBQ. The winning dish was Wasatch Back Jack Bacon Taters, which incorporated three kinds of potatoes, bacon, cream cheese, queso fresco blended with chile verde, Wasatch Back cheese from Heber Valley Artisan Cheese, caramelized onions and jalapeños.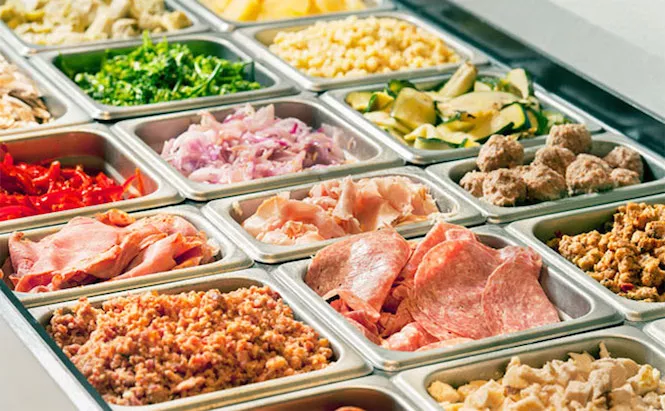 The first Utah Pizza Studio locations have opened, with more to come. Pizza Studio (PizzaStudio.com) is a "fast casual" restaurant concept where customers can choose exactly what they want on their pizzas and have them cooked in minutes. Pizza Studio's "Create Your Masterpiece" options allow customer to choose from five artisan crusts, including gluten-free; specialty sauces; and freshly grated cheeses, and then select an unlimited number of premium toppings comprised of meats, veggies, and spices. The restaurant also offers a variety of "Starving Artist Originals," pizzas that are chef-crafted combinations, as well as signature salads and fresh-baked cookies. All pizzas are cooked in about two minutes. Current Utah Pizza Studios are open in Foothill Village at 1332 S. Foothill Drive in Salt Lake City and at 1961 E. Fort Union Blvd. in Cottonwood Heights. Additional stores in City Creek Center and in Provo's University Mall are coming soon.