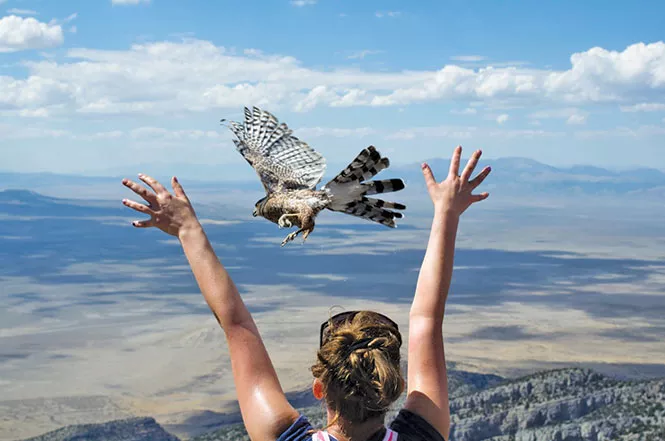 There's more than just fall leaves and hot cocoa around the corner—waning summer days means birds all over North America are soon heading south for the winter. If you're interested in hawks, kestrels, falcons and other raptors, check out HawkWatch International—a conservation organization that works to protect raptors and our shared environment through public education, scientific research and long-term monitoring. This year, the group celebrates its 30th anniversary.
"I love being a part of something that protects and preserves the outdoors," Development and Marketing Director Joseph Dane says. Having worked with the organization a little more than four years, Dane loves seeing people get involved in birding, especially younger groups. He says it is one of the fastest growing interests in the country.
Founder Steve Hoffman started the program to monitor populations along migration routes. Because raptors are so dispersed during the spring, the most efficient way to study them is to set up monitors along migration sites—"bird highways," Dane calls them—so they can be tracked along their southern migration. From August through November, HawkWatch has eight monitoring sites throughout the West, counting every bird that is flying south. Staff members check to see which species are doing well and which ones are struggling, and work with state and federal agencies to put conservation plans into place.
Based in Salt Lake City, it has monitoring sites as far north as Canada and into South America. U.S. sites include Nevada, Arizona and Texas. "They're all a little remote, but we encourage people to go out there," Dane says. "There's nothing like being out there."
In addition to monitoring bird populations, the organization provides educational opportunities here along the Wasatch Front. Once migration season comes to a close in November, HawkWatch shuts down monitoring sites, shrinks its staff and focuses its efforts on local education and outreach. It has seven birds that are taken to schools and community centers for events. "We reach about 30,000 people here in Utah every year," Dane estimates.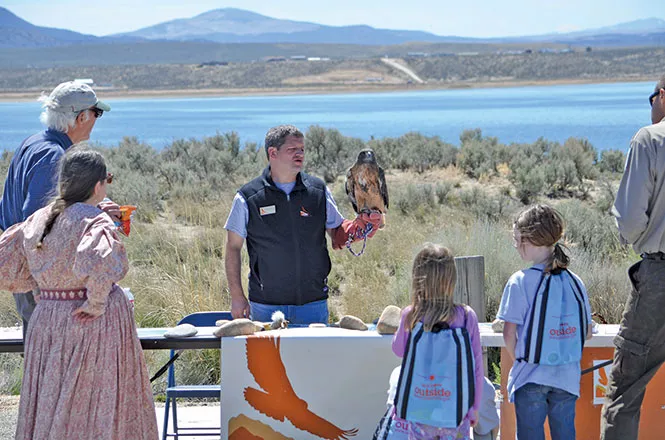 Despite having a small staff, he says, he's proud of how effective their work has been. "We do a lot of projects with very little overhead and rely on a large corps of volunteers," he says. "The volunteers help us collect data, more than we'd be able to get by ourselves."
More than 100 citizen-science volunteers join the team every year, studying conservation issues and then spreading awareness through various events and campaigns. "We love our volunteers," Dane finalizes. "It's a tight-knit family."