Page 2 of 7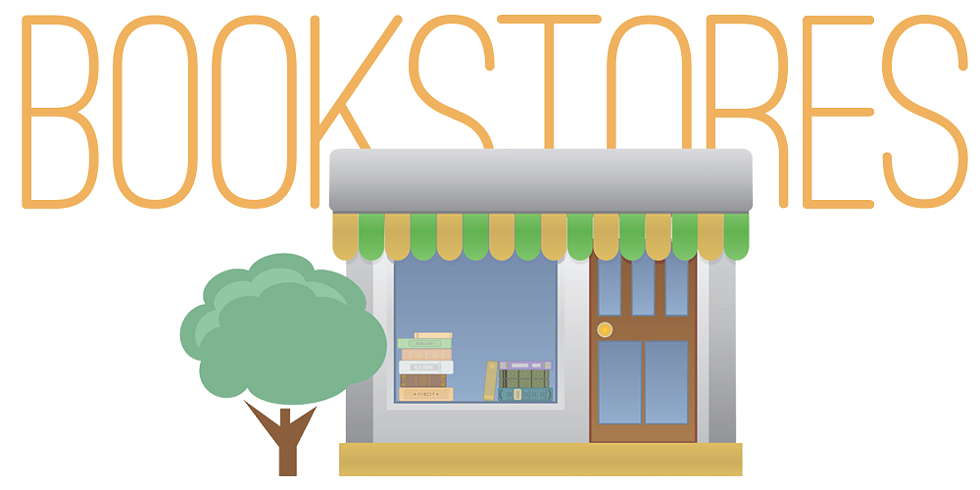 Tour of Utah: Bookstore Edition
A journey through the state's great independent booksellers.
By Michael D. Ferry

Each year, cyclists from around the world assemble for the now-famous Tour of Utah cycling competition. Steep climbs and fast descents push racers to their limit. Each year there are several competitors who do not finish the race, opting instead to detour to the closest bookstore and enjoy a relaxed afternoon browsing the shelves for their next great read. While these competitors might not finish on the podium, they are rewarded with stacks of great reading material, which many would argue is even better than receiving a medal.
Our state features some of the most brilliant bookstores in the country. There are several larger retailers located around Utah, but here's a quick tour of the best independent booksellers from Sandy to Ogden.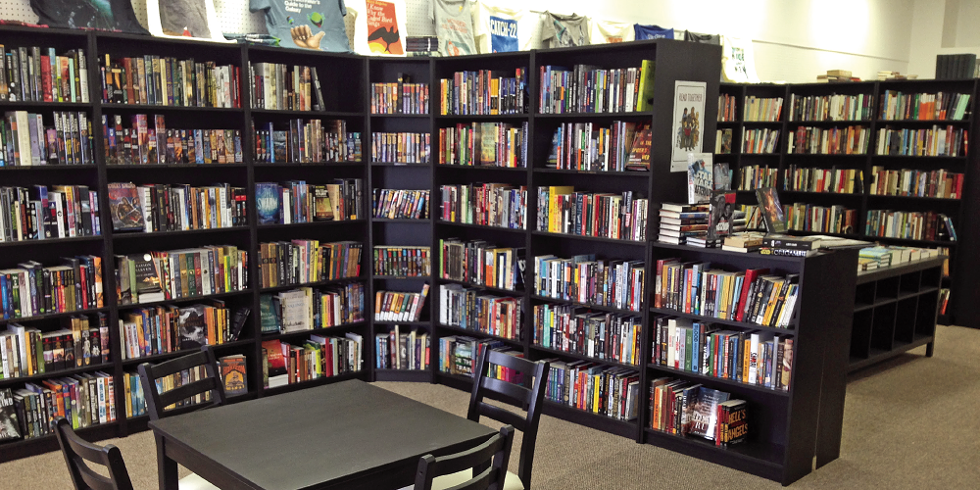 Aaron Cance
The Printed Garden
Aaron Cance with The Printed Garden in Sandy (9445 S. Union Square, theprintedgarden.com) encourages everyone to visit an indie bookstore to see why they are great. "Locally owned businesses are what make neighborhoods interesting," Cance says. "You can expect a personal experience with staff that really care about what they're doing. Our store, for example is not a large store, but neither is there any filler on our shelves. If a guest were to walk into our store with a blindfold on, he or she could pull a book off the shelf, and it would be a really good book."
Cindy Dumas
Marissa's Books
After finding a book at Printed Garden, take off the blindfold and continue to the next stop on the tour. "Many people might not have a specific book in mind when they come in, but they look through our shelves and when they find 'it', they just know," says Cindy Dumas, owner of Marissa's Books in Murray (5692 S. 900 East, Ste. 10, facebook.com/marissasbooks), describing one type of experience customers might expect when they visit. For Dumas, searching for great collections of books and new, unique gift items that customers will love is her favorite part of being a bookseller. "Each time someone comes to our store," she says, "they can expect to find something original, distinct and a little different from the previous time they visited." If you visit Marissa's, you can also find used books in great condition, and most of their new children's books are just $2.
Sugar House's Central Book Exchange (2017 S. 1100 East, central-bookexchange.com) is the place to go if you like to be surrounded by floor to ceiling stacks of every literary genre imaginable; you see—and smell—nothing but books. It is a small store, but they take advantage of every inch of shelf space. Their inventory is primarily used titles, which you can pick up for just a few bucks each.
Rob Eckman
King's English Bookshop
Rob Eckman, from the King's English Bookshop in Salt Lake City (1511 S. 1500 East, kingsenglish.com), explains how independent bookstores serve as creative centers for our community and support the literary arts: "Bookshops are unique and special places. We are not only a place to find and read books but we are also gathering places and safe places where ideas can be discussed and shared." Eckman soon excuses himself for another engagement, because "it's Children's Story Time, and the kids don't like to be kept waiting." His official title is Marketing Manager, but Eckman is also known as "Genius Storyteller" and "Emperor of the Kids Room".
Salt Lake City also plays host to Trolley Square's Weller Book Works (607 Trolley Square, wellerbookworks.com), with its two levels filled with thousands of books to browse. You'll never get through them all, so ask the friendly staff for recommendations. Be sure to drop in at Ken Sanders Rare Books (268 S. 200 East, kensandersbooks.com) to see one of the most valuable rare book collections in Utah. If you are looking for a book much older than you, or anyone you know, this is the bookstore for you.
Traveling north to Bountiful finds The Book Garden (2 N. Main, bookgarden2.com) and bookseller LeAnn Jorgensen. One of Jorgensen's favorite events of the year is Independent Bookstore Day in April, when book lovers are encouraged to visit as many bookstores as they can. "Independent Bookstore Day is a fun day for everyone. We love to see the shop-hoppers that are determined to visit each and every bookstore within driving distance during that day," she says.
You don't have to wait for Independent Bookstore Day to visit a great shop like Booked on 25th in Ogden (147 25th St., bookedon25th.com). In addition to new releases and best-selling books, you can also find bookish gifts and merchandise that you won't find anywhere online: shirts, mugs and other items featuring their signature black crow (or is it ... a raven?).
These bookstores play an important role in making great books available and helping us discover them. In addition to great books, patrons can expect to find activities like author appearances and book signings; check online calendars for each store to see what they have coming up.