Page 4 of 7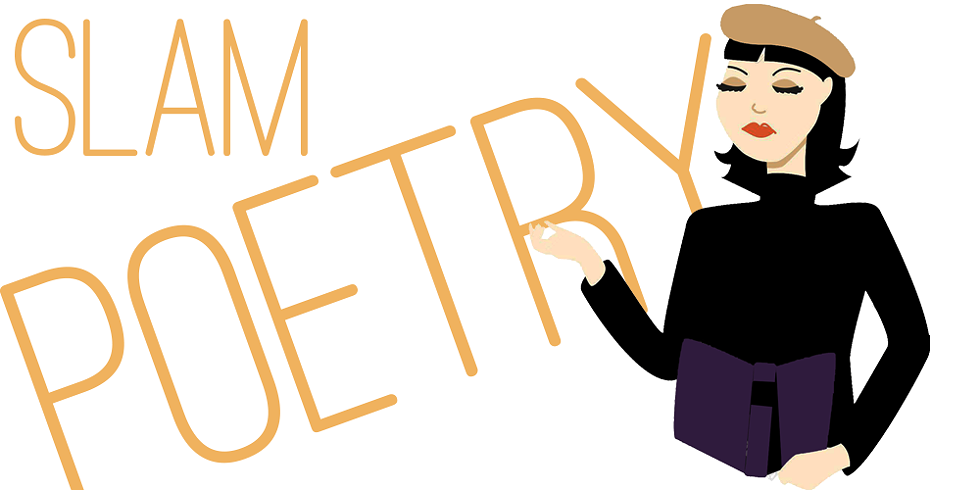 Slamtastic
Salt City Unified slam poets connect with audiences on a national level.
By Scott Renshaw

For a lot of artists, the idea of viewing their creative work in the context of a competition is a complicated one, tying personal, subjective work into a framework of winners and losers. But when you're an artist on a national stage, with peers telling you that you're among the best, it's hard not to think you're taking that creative work to the next level.
The Salt City Unified poetry slam team hit that next level at August's National Poetry Slam in Chicago, where the five-member team—Dorothy McGinnis, Tanesha Nicole, Jesse Parent, Jose Soto and RJ Walker— accomplished their highest-ever result, placing fourth nationally. It had been six years since a Salt Lake City-based team had made it even as far as the semifinals.
For Walker, the achievement is the latest marker on a personal artistic journey that began from a traumatizing event. "My parents disowned me for coming home from my [LDS] mission early," Walker recalls. "I was homeless for a while, living in a car. I lost all my friends and family."
It was during a job he took as a night security guard that he began writing, using the free time to begin what he initially saw as an interest in stand-up comedy. He performed at comedy open mics occasionally in 2012, including Sunday nights at Greenhouse Effect, where he saw Jesse Parent perform a poem. "What Jesse had constructed was a character, a persona and a solid narrative," Walker says. "He explored a lot more emotional range, not just trying to make people laugh. Talking about difficult things. I thought, 'Wow, I want to do that.'"
Walker transitioned to writing pieces that were humorous monologues, which he then brought to poetry open mics. And while he recalls that some of his early pieces exceeded time limits and got him penalized, it didn't take long for him to make an impression. "I got second to Jesse at my first slam," Walker says. "Then I started winning slams and getting feedback. This community is very accepting. It is a competition, but the community is not super competitive. Everybody is out to help everyone else. That means our scene is stronger."
Lee Chapman
Left to right: Jesse Parent, Jose Soto, Tanesha Nicole, Dorothy McGinnis and RJ Walker celebrate their fourth place finish at the National Poetry Slam.
The Salt Lake City Unified team draws its members from poets who qualify at bouts held throughout the year. Two local slams—Salt City Slam and Sugar Slam—each held finals, and the first and second place finishers from each, along with the third place finisher from Salt City Slam, became the members of this year's national team.
Walker first made Salt Lake City's national team in 2013, but by that time the local poets had already pioneered an idea that would lead toward their national spotlight. In 2012, the Salt Lake City team took its first stab at what they would come to call a "concept bout"—a performance where every member of the team would do a poem somehow connected to the same unifying theme. Poets from the same team generally write independently and present work that isn't connected to that of their teammates, but Salt Lake City's poets decided collectively on their general topic. The initial 2012 theme was the Old Testament, with individual poems addressing Lucifer, Lilith and Eve, and even the point of view of God. In subsequent years, the team used themes like superheroes, Jesus and even as abstract a notion as the "remote control" (with individual poems representing pause, fast-forward, slow-motion and replay).
The 2018 team continued that tradition with a concept bout focused on The Wizard of Oz. Parent's Scarecrow-centric piece addressed working-class struggles; Walker's Tin Man touched on anxiety and depression; Soto turned the Cowardly Lion into a meditation on colonialism; McGinnis and Nicole collaborated on a piece about Dorothy and Oz and the work of women being devalued and uncompensated.
Attempting a concept bout is a risky choice, one that other teams don't opt for. "This year," Walker says, "we sat down and looked at the people on the team and thought, 'We could win this whole competition. Do we still want to do a concept bout? This is really risky.' Sometimes it's rewarded, sometimes not so much.
"Salt Lake has a little different interpretation of poetry slam than a lot of other places," he continues. "It's a gym for being a spoken-word poet. Winning just means you're exercising right. It's not productive practice unless you push yourself as writers. But our guarantee is that, if you make the team, you'll come out of this as a better writer, and a concept bout is one of the ways we do that."
The decision paid off this year, and not just in terms of the team's final ranking. The Salt Lake United team sold more books of their poetry than any other team at the event. The competition itself has value, but there are a variety of ways for the value of the work to be measured.
"Poetry slams are just a micro-model of the judgment that happens in the real world," Walker says. "You put your art out there, and see if somebody's going to appreciate it. You're just trading points for dollars. It's still a competition, because we live in capitalism, but it's just a measuring stick. I can track my improvement and how I'm connecting with audiences. You go through that crucible of getting judgment points, then you go into the world and say, 'Do you think this is worth buying?'"
There was a special moment for the team, Walker says, when McGinnis and Nicole's poem inadvertently hit on a hot-button issue for the National Poetry Slam, which was experiencing criticism for making use of unpaid labor. And it became an example for how work that an artist creates from a deeply personal place can resonate with others. "We could not have predicted that this was the inner workings of the tournament at the time," he says. "This issue that [McGinnis and Nicole] felt personally turned out to be very personal for this tournament. They received a standing ovation. And while we did take fourth place, we were the team that people remembered."