Page 7 of 7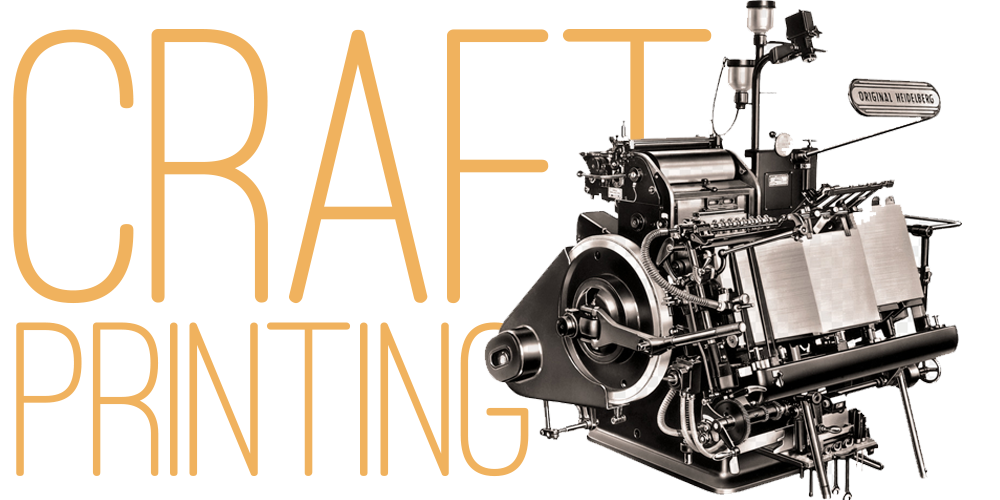 Craft Printing
Old-fashioned printing presses create niche products with a personal touch.


Hidden away in the back of a nondescript brick building sandwiched between two used-car dealerships on Main Street, old-fashioned printing presses are whirring away. Pressman Gabriel Danilchik is a blur of activity as he maintains two 1950s-era Heidelberg presses churning out cards for a local business. Next to him, designer Brady Burrows mixes ink and operates a hand-cranked Vandercook press to create a wedding invitation. Two bulldogs meander through the maze of presses and worktables, sneaking scraps of paper to chew on from the discard bins. These are the daily operations of The Mandate Press (1077 S. Main, 801-359-4868, themandatepress.com), a 10-year-old printing shop practicing modern letterpress techniques to create quality, niche products.
"Everything is done by hand," Studio Manager Alexa Hall says. If a design has multiple colors, "it goes into the machine again," sometimes requiring three or four passes before it's finished. Mandate isn't as old-fashioned as one might assume—they don't use the handset lead type that many think of when imagining letterpress printing. Instead, they create custom polymer plates with their customers' designs raised on the surface, which are pressed into the paper when set in the machine. Most of their presses are German behemoths from the '50s and run smoothly once they get going, according to Danilchik, who says he can simultaneously operate three machines at once. "It's a lot of multitasking," he says, with re-inking the rollers and constantly checking the product for accuracy. "These machines are spot on," he says, explaining that sometimes a card will need to be run through the press twice in order to make the ink darker, and that there is rarely any overlap or inking outside the design borders the second time around.
Mandate mostly prints business cards but also does invitations, artwork, pamphlets—really anything as long as the goal is a custom, unique product. Customers can submit their own designs, or the folks at Mandate can create something from scratch. "Craft and quality is definitely the emphasis," Hall says. "We're the antithesis of larger online chains, and focus on attention to detail and quality."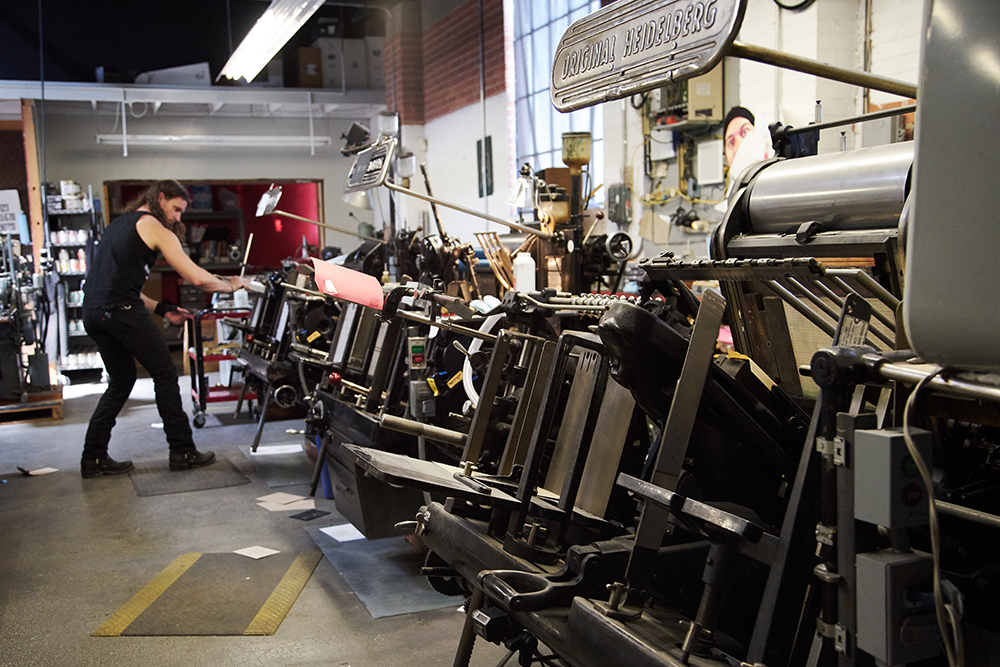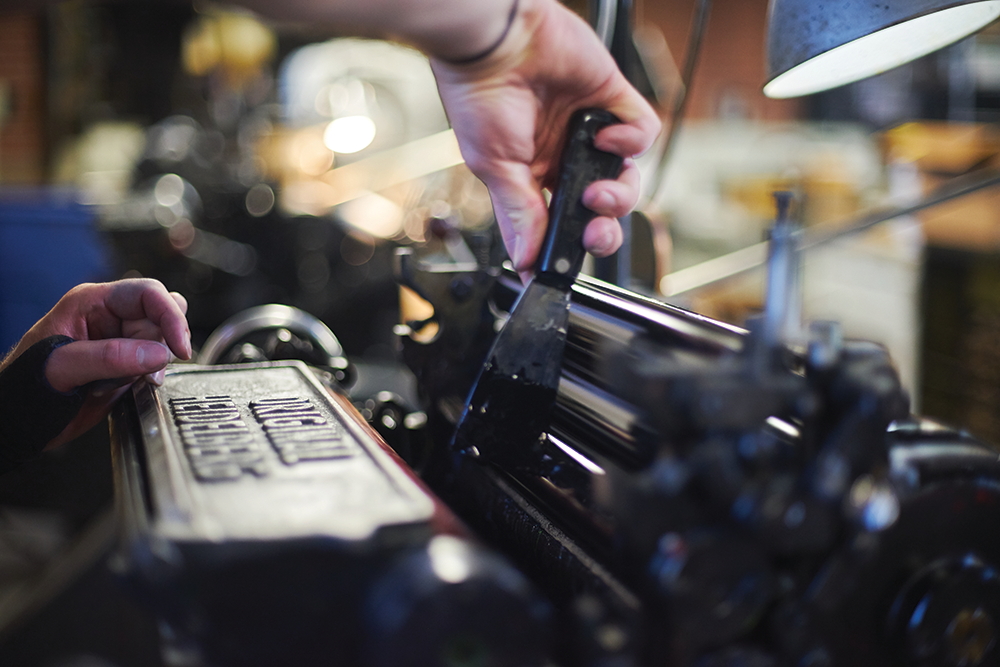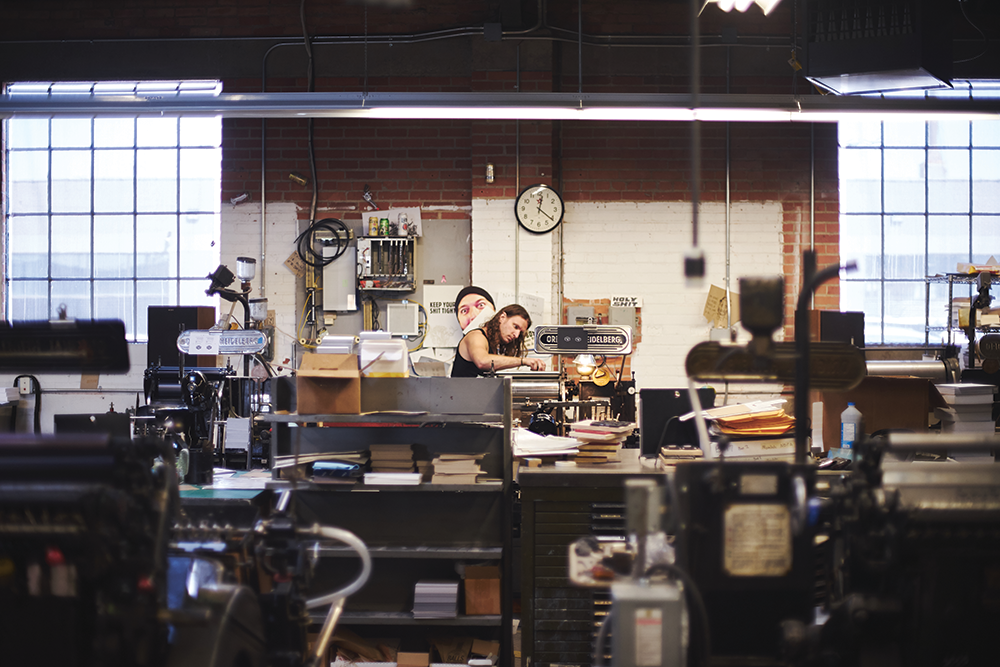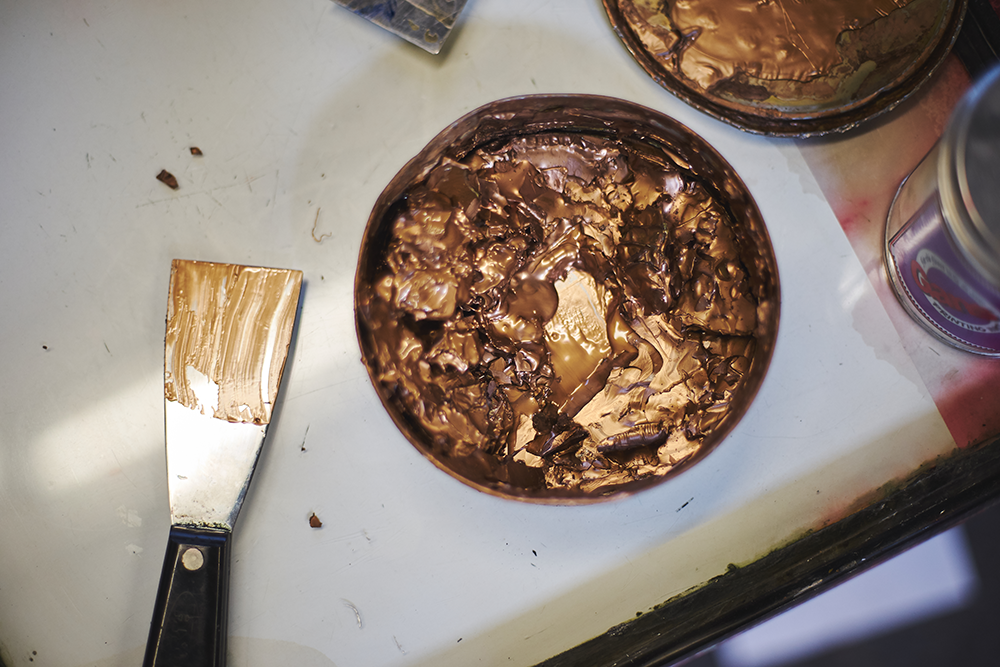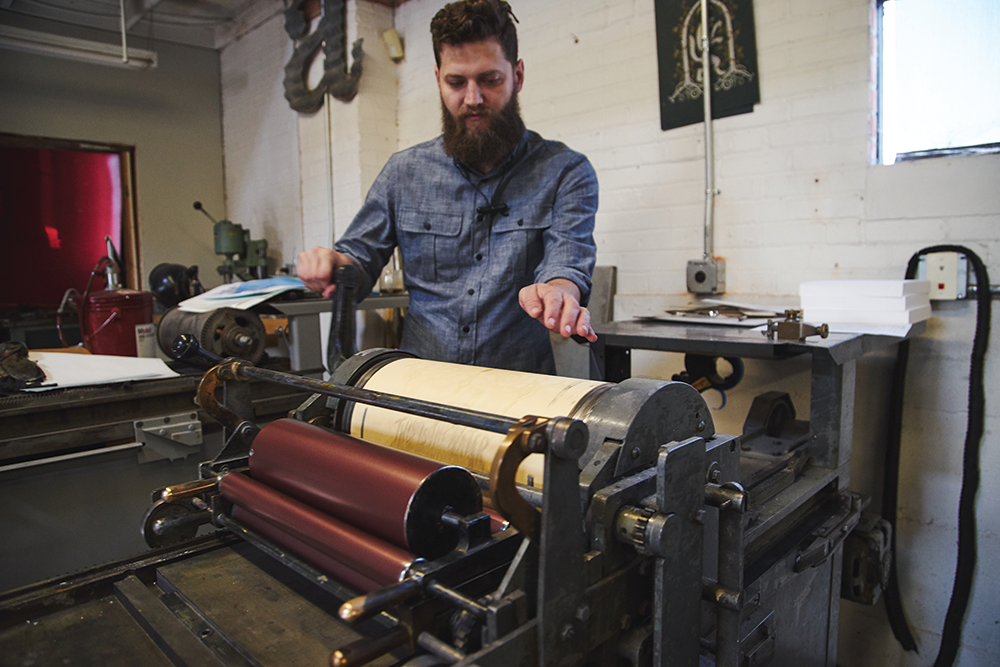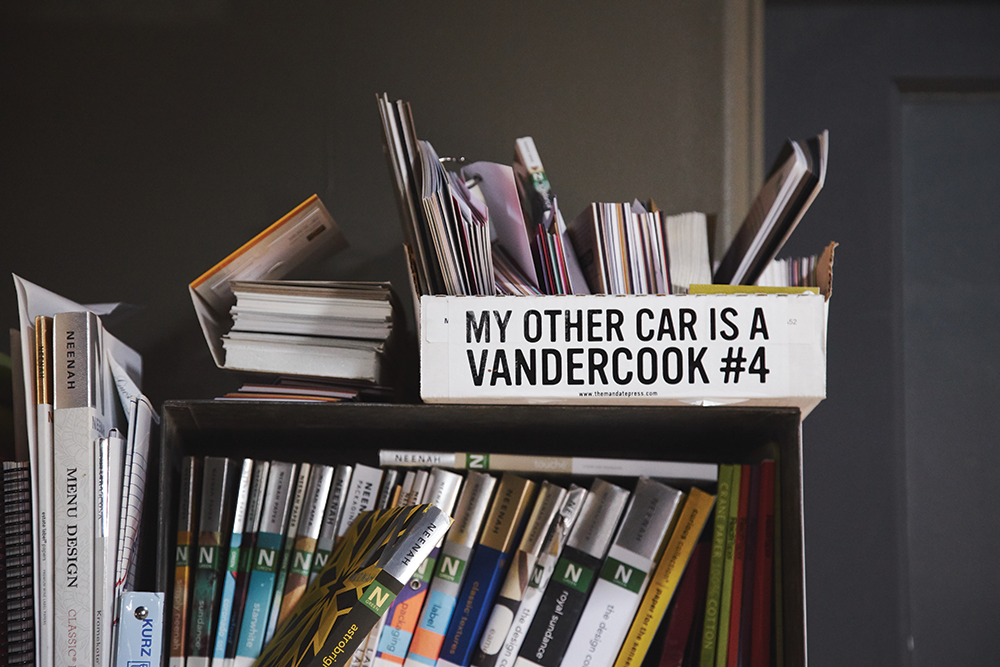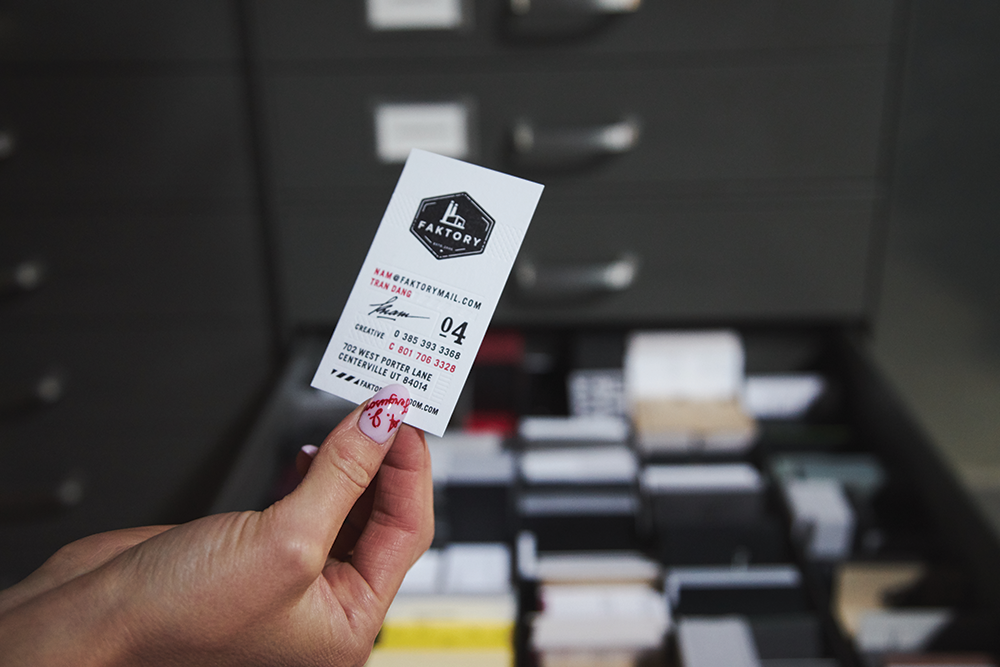 The End.