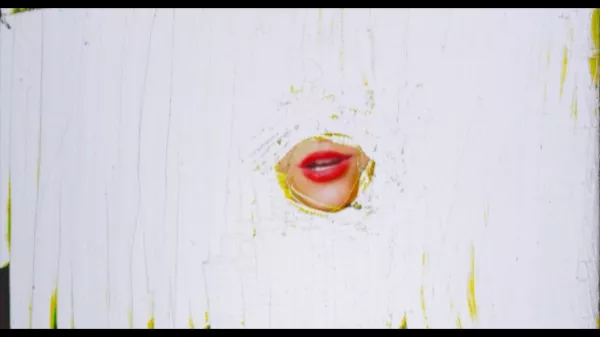 Film is the art form that would seem to allow the most freedom to express creative ideas, since the filmmaker can create his or her own entire world—or at least allow the audience to view the world through the same lens of the director's perspective.
But in reality, the medium has a number of constraints—cost and scale, of course, as well as the commonly used format of cinematic storytelling. Experimental filmmakers attempt to bypass these constraints, or at least push them as far as they can, and Tyrone Davies' Free Form Film Festival has celebrated the results for a decade.
The 36-year-old Missouri native studied film at the San Francisco Art Institute, lived in Salt Lake City for a while, then got a full-time position teaching film studies at the University of Denver. So, over the years, the festival has had its events dispersed between the three cities. "Since we were touring or doing shows in other cities for so long, doing a 10-year anniversary in SLC would be kind of confusing," Davies says. "In the last 10 years, we have presented in a touring mode, in a film-series mode and we have done bigger events in just one city as well. I feel like we have presented films and videos in just about every way possible ... well, not really, but we have shown in theaters, galleries, outdoors—on moving vehicles even."
Started by Davies with his friend Ryan Wylie in San Francisco, the Free Form Film Festival began without much of an agenda, but then one seemed to accrue. "We started calling the festival 'Free Form' because we did not like the fact that nearly every festival out there makes strong distinctions between experimental film, narrative film and documentary film," Davies says. "Our favorite films defy simple categorization, so we wanted to make a point of showing anything that we thought had merit. ... This idea kind of crystallized into an ideology about film. We want to support work that isn't predictable and bogged down by stale conventions."
Films shown at the festival range from found footage of old TV shows and home movies to performance-art videos and underground indie filmmakers like the Kuchar brothers. Davies himself did a video installation using mash-ups of Rambo and Rocky movies at the now-defunct House Gallery.
This month's event will provide more examples of different ways to look at film than anything the Free Form Film Festival has ever done, with five sessions spread over three evenings at CUAC Gallery. Three programs of shorts, held Thursday and Friday, include filmmakers from as far away as Israel and Mexico City, as well as locals Blair Sterrett, the Also Sisters (SLC/Spain) and former City Weekly contributor Cara Despain, who now lives in Miami.
The final night, Saturday, Oct. 12, highlights longer films. The early session presents three films from locally based Oho Media; their Lost and Found Series is made up of short documentaries about "overlooked (but highly transcendent) subjects." The festival concludes with the 16mm James Benning doc Deseret, which takes a structuralist filmmaker's eye to Utah, with static landscape shots interspersed with stories about the area from The New York Times.
Davies is trying to avoid the sometimes sterile theatrical experience by screening the films at CUAC. "You might choose to think of this as a big event, but we are doing it in a small space and I expect a more intimate, personal experience as a result," he says. Davies is especially excited about a film by David Baddley, a photography professor at Westminster College. "It's a beautiful, but trying work that demands some endurance from the audience," he says. He also draws particular attention to work by two animators from Tel Aviv and Mexico City, and Sterrett's Lost Media Archive, which he calls "a media-history lesson hidden inside a deceptively humorous freak show."
Davies has some freak-like notoriety himself, thanks to a video of him vomiting on the set of a San Francisco news station—replayed on Tosh.O. He doesn't try to use the "Internet fame" much, but he occasionally includes the video for comedic value. "Perhaps I have a worldview that considers much of the reality around me to be a little bit absurd, and that has come through in some of my programming," he says. But his taste in programming isn't just random. "We'd like to champion films that challenge people to think differently."
After 10 years, Davies is still enthusiastic about the Free Form Film Festival and film in general. "I like to overturn peoples' assumptions about filmmaking. Prepare to see something you've never seen before!"
FREE FORM FILM FESTIVAL
CUAC
175 E. 200 South
385-215-6768
Oct. 10, 8 p.m.; Oct. 11-12, 7 & 9 p.m.
Free