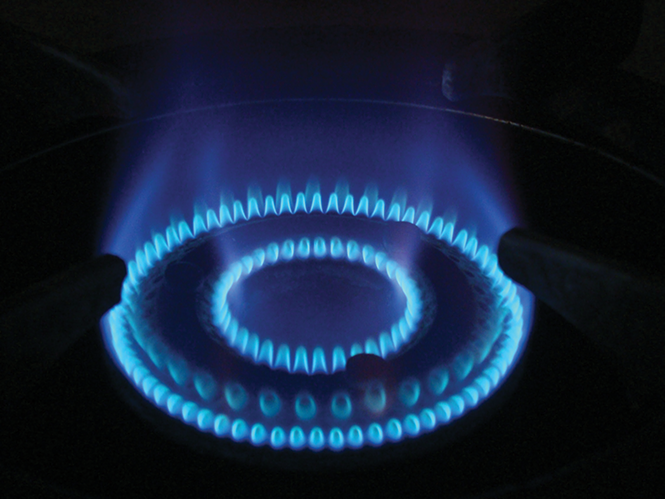 Free Tacos at Chronic
October is filled with kooky toss-away fringe holidays—from National Moldy Cheese Day (Oct. 9) to National Be Bald and Free Day (Oct. 14). One, however, stands out from the pack: National Taco Day. Sorry, National Kale Day (Oct. 3). To celebrate this holiest of holidays, Sugar House's Chronic Tacos (2121 S. McClelland St., Ste. 108, 801-906-8411, chronictacos.com) is giving away free tacos on Thursday, Oct. 4, from 11 a.m.-2 p.m. Yep, you read right. Follow their social media channels for el secret password. The fine print limits one taco per customer, so leave your eatin' bib at home. If any other local retailers want to follow suit, National Gumbo Day (which, this year, coincides with World Egg Day) takes place on Oct. 12; National Pasta Day falls on Oct. 17, and National Mincemeat Day is Oct. 26—mark your calendars!

Happy Hog-oween
Summer might have given way to fall, but the quintessentially summer flavors of pork products aren't going away. Sundance Resort celebrates all things piggy with a Hog & Beer evening at the Foundry Grill (8841 N. Alpine Loop Road, Sundance, 866-932-2295) on Saturday, Oct. 6, in partnership with Uintah Brewing Co. Beginning at 5:45 p.m., enjoy a selection of hors d'oeuvres and appetizers, accompanied by tasting pours of local beers. Then an hour later, it's time for a three-course, pork-alicious dinner, with a beer pairing provided for each course. Tickets are $120 per person, which includes gratuity. Make reservations at sundanceresort.com, or by calling 866-734-4428.

Mountain Dine-About
If you rarely make your way up to Park City, you're missing out on some of Utah's finest restaurants. While Salt Lake City restaurants continue their Dine O'Round through Oct. 14 (dineoround.com), Park City offers the sixth annual incarnation of Dine About. From now through Oct .14, more than two dozen restaurants encourage visitors to give their menus a try by offering two-course lunches or three-course dinners for special fixed per-person prices ($10/$15 lunch; $20/$40 dinner). Participating locations include Blind Dog Sushi, 501 Main, Cafe Terigo, Glitretind at Stein Eriksen Lodge, Handle, Purple Sage and more. Visit parkcityrestaurants.com for more information or to make reservations.

Quote of the week: "If this country wants to elect someone with no political experience who is racially insensitive and golfs ... In my first 100 days, I will make Taco Tuesday the law."
—George López
Send tips to comments@cityweekly.net