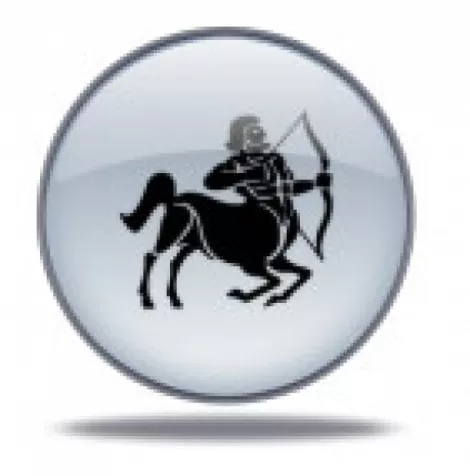 ARIES (March 21-April 19)
This would be an excellent time for you to visit terminally ill patients in a hospice or go on a tour of a maximum-security prison. To take maximum advantage of the current cosmic opportunities, you might also travel to the Slum Theme Park in Americus, George, where Habitat for Humanity has built replicas of the leaky-roofed, earthen-floored, bug-infested huts that so many millions of the world's poor call home. In other words, Aries, I recommend that you give yourself firsthand exposure to people whose problems are much more demanding than yours. To do so at this juncture in your life's journey would provide a helpful shock that would inspire you to conquer the personal challenge you find most daunting.

TAURUS (April 20-May 20)
These last two weeks before the solstice will stir up a vortex of novelty in your depths. Among the sparkly surprises swirling around down there will be some shimmering intuitions about your life in 2008. So stay on high alert, Taurus. Snag every one of those prophetic glimpses. Here are questions to focus your attention: What new interests are gestating within you? How is life asking you to modify your ideas about who you are? What do you suspect will be your best three creations in the coming year?

GEMINI (May 21-June 20)
I love how electrifyingly your intelligence works, Gemini—how fast you can comprehend things that other people require many twists and turns to grasp. But I don't love how your quick mind sometimes alienates you from those who are moving more slowly than you, and I don't love it when that undermines your ability to capitalize on your brilliance. Fortunately, I don't think this will be a problem in the coming days. From what I can tell, you will have uncanny fun without making any karmic messes as your brainpower generates breathtaking feats of voluminous understanding.

CANCER (June 21-July 22)
Hell isn't an imaginary place dreamed up to scare the faithful, according to Pope Benedict XVI. He says sinners are actually tortured by fire for all eternity. My opinion is that his crazy talk is less worthy of consideration than the rants of the homeless guy downtown who thinks evil reptilian extraterrestrials have taken over George Bush's brain. To prime you for this week's advice, I ask you to purge any tendency you might have to believe in cartoony notions of hell like the Pope's. That will free you to meditate on the possibility that we do in fact ultimately suffer for the pain we cause others. Not by being literally tortured in a demonic realm, not at the hands of a "devil," but rather by the ugliness we have unleashed inside us. It's a good week for you to spend quality time in your personal hell, Cancerian, making up for any hurtful or greedy or unconscious things you may have done in 2007. (P.S. You're not any guiltier than the rest of us; it's just that this is a good time for you to atone.)

LEO (July 23-Aug. 22)
To many Tibetan Buddhists, the snow lion is a symbol of fearless joy, which is a cornerstone of their spiritual practice. I trust that in 2007 you have learned a lot about this sublime quality, and I hope you will make it the basis of your daily rhythm in 2008. These last two weeks before the solstice will be an excellent time to integrate all the teachings you've absorbed about fearless joy, and to prime yourself to take your mastery to the next level. What other terms can you come up with to describe this superpower? How about "brave bliss," "aggressive happiness," or "fierce pleasure"?

VIRGO (Aug. 23-Sept. 22)
In some places, you can't buy a gun 15 minutes after you get an itch to hold it in your hand. In America, for example, a few of the states force you to delay your purchase for a short time. Many countries also require couples seeking marriage licenses to endure a cooling-off period of a few days before they can officially tie the knot. I urge you to adopt this approach to making important decisions, Virgo. Impose a waiting period on yourself if you're thinking about acquiring heavy artillery, intensifying your relationship commitment, altering your consciousness, or initiating any other big action.