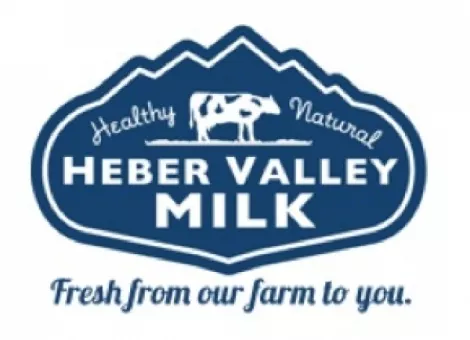 Farm Fresh Milk & Cheese
Located on the Canyon View Farm in Midway, Heber Valley Milk and Heber Valley Artisan Cheese are now open to the public, selling fresh raw milk, fresh and aged artisan cheeses, ice cream, local raw honey, jams and syrups. "We bring a unique approach to our milk and cheese business," says Grant Kohler, owner of Heber Valley Milk and Heber Valley Artisan Cheese. "The entire process of raising and managing a dairy herd, bottling raw milk and making delicious artisan cheese is self-contained right here on the farm. We are so excited to be able to keep things local and produce fresh, quality products." Business hours are 9 a.m.-9 p.m., Monday-Saturday. Heber Valley's milk and cheese operations are located at 920 North River Road, Midway. Phone 435-654-0291 or visit HeberValleyMilk.com.

PC Food & Wine Classic
The seventh-annual Park City Food & Wine Classic returns July 7-10, bringing together guests, winemakers and culinary experts to play, wine and dine in Park City. The festival supports a selected nonprofit organization each year; this year, The People's Health Clinic is featured. The Park City Food & Wine Classic will feature gourmet dinners, educational seminars, outdoor activities and two signature events: The Park City Stroll on Main Street and the Toast of Park City Grand Tasting. Wine industry experts, master sommeliers and renowned chefs will host seminars on topics such as the secrets of food and wine pairing, whiskey, beer, sushi, sake and glassware to educate festival goers on all aspects of culinary appreciation.

Wanna be a sommelier? New for 2011, the Park City Food & Wine Classic will offer an introductory-level sommelier certification course at the Montage in Deer Valley for anyone interested in mastering the art and science of wines and spirits. Participants in the intensive two-day instruction and training session will refine their tasting abilities and study beverage service and wine theory. While most sommelier certification programs take months to complete, this certification program, accredited by the Court of Master Sommeliers, is available for individuals with a strong interest in pursuing an education in wine.

For tickets and complete scheduling information, visit ParkCityFoodAndWineClassic.com.

Quote of the week: How luscious lies the pea within the pod. —Emily Dickinson