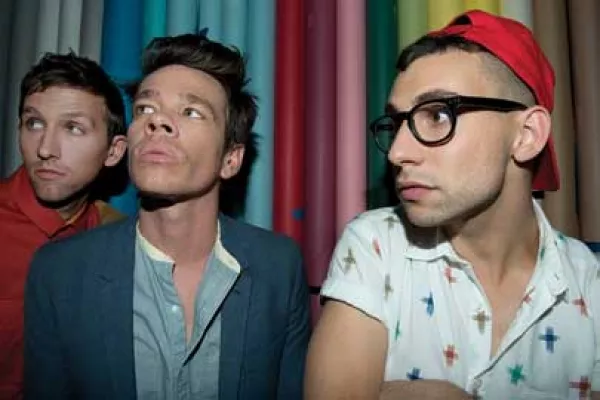 Music can resonate with and act as a window into the joys and toils of a people in time. But if we examine songs previously awarded Song of the Year at the Grammys, could we—like junior anthropologists, either now or in 50 years—look back and ascertain what the cultural predicament was at the time? Were these winning songs—from the first, Domenico Modugno's "Nel Blu Dipinto Di Blu (Volare)" in 1958, to the most recent, Fun.'s "We Are Young"—intentionally or subconsciously chosen because they plucked the most relevant heartstrings of humanity?
Michael Jackson's "We Are the World" (1985) is an obvious yes, and, perhaps, both Bobby McFerrin and Eric Clapton with Babyface tapped into the collective unconscious with "Don't Worry, Be Happy" (1988) and "Change the World" (1996), respectively. Merely a handful of the 54 winners since the category has existed, these songs have three common principles: They are simple, yet universal. They speak to hope amid troubled times. They are not so specific to leave anyone out.
The same isn't easily said of the past decade's Songs of the Year. While Coldplay, John Mayer, Adele and Beyonce have all indeed crafted clever, catchy pop songs, they haven't made a song that can speak of a particular time and place and yet be timeless. Fun. has, or so they hope.
Fun. won the 2012 Song of the Year with the hit single "We Are Young (feat. Janelle Monáe)" from their album Some Nights. The three-piece pop-rock band has figured out a formula to create anthemic pop songs that bounce along happily but offer lyrical depth. "We want to write songs that are timeless—that could be covered 50 years from now," says multi-instrumentalist Andrew Dost. "We want to write songs that are pure and lasting and somehow connected outside of time.
"To write timeless songs, you have to write specifically to the current predicament," Dost continues. "You have to hit a nerve. You have to be honest about what you see in the world. All of those things inform your connection to music and your connection to your listeners. It's about trying to analyze the world you're in and reacting to that problem."
Arguably, Fun. does that within the Grammy-winning single, but to take Dost's sentiment in fully, you have to put it into context. "We Are Young" is just one part of the musical-theater-inspired Some Nights. The album pays homage to the finer parts of Queen's operatic leanings and, generally, is a tightly thematic package. The music is clean and poppy, but with smart lyrics. "We want that roller-coaster ride of melody and structure," Dost says. "You can have depth and introspection, and it can sound like a pop song."
Some of Fun.'s tunes traipse on the terrain where a desire for connection is eroded by technology or a general overabundance of everything and the emotional disconnect that follows, as can be heard in "Some Nights (Intro)": "Tea parties and Twitter/ I've never been so bitter/ And you/ Why you wanna stay?"
"All Alright" has similar leanings, as frontman Nate Ruess sings, "And now all my loves that come back to haunt me/ And my regrets, and texts sent to taunt me/ I never claimed to be more than a one-night stand/ And all I've given everyone I know/ A good reason to go." Other songs deal with existential crisis and questioning one's greater purpose—or the brazen heads-up way out of that ("Carry On").
But back to "We Are Young." The chorus' anthemic hook ("We are young/ So let's set the world on fire/ We can burn brighter than the sun") on the first or fifth listen seems as though it's a party song, a banner cry for carefree 20- somethings, but as Dost points out, "There's quite a bit happening that paints a darker picture." Ruess sings of a relationship on the fritz; he's accountable for the state of things, having put a scar on the woman months ago. He is trying to make amends, and whatever the outcome, he will persevere and be there for her.
At face value, "We Are Young" isn't indicative of the mind state of our time, but when taken as metaphor—for example: losing innocence, conflict with lasting implications, reckless abandon, etc.—it very well could be one of the most pertinent award-winning pop songs in a while.
FUN.
w/Tegan & Sara
The Great Saltair
12408 W. Saltair Drive, Magna
Friday, Aug. 23
8 p.m.
$39.50 in advance/$40 day of show
OurNameIsFun.com