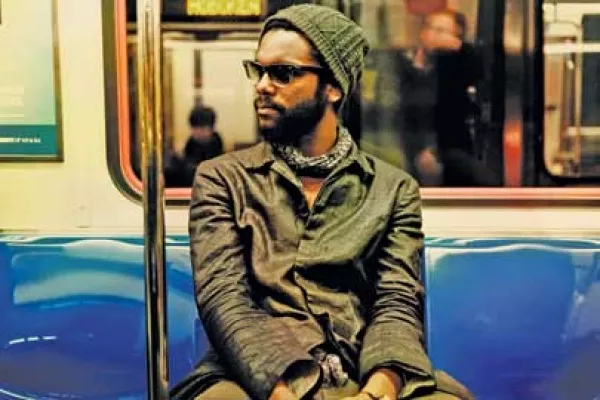 Gary Clark Jr., Blak & Blu

For an ax-wielder whose live shows have a grip and intensity that have earned him comparisons to Jimi Hendrix and Stevie Ray Vaughan and are the reason some critics have anointed him the latest "blues savior," Gary Clark Jr. has consciously backed off all of that on his first full-length album. Instead, he's opting for a genre-defying mishmash of 13 songs, and the highly produced Warner Bros. disc suffers for it.
The rollicking tunes filled with fuzzy, amp-blasting solos and a full-throttle sensibility are unsurprisingly the highlights. And while doing that, Clark also exhibits elasticity in tone and texture. Horn-filled album opener "Ain't Messin' 'Round" shows Clark's well-rounded musical sensibility at its best. The time-tested (2-year-old) single "Bright Lights" demonstrates a thick, Texas-blues swagger, while "Travis County" offers up a little slice o' juke-joint rock. And the fuzzy, gritty "Glitter Ain't Gold," followed by "Numb," are Clark at his best. Where the album struggles and feels contrived is in its fillers between these numbers, like on hip-hop influenced "The Life," the doo-wopping "Please Come Home" or the four-minute-long cliche "Things Are Changin'." Sure, it's understandable that the 28-year-old up-and-comer, after playing the blues for a decade, would want to express the full scope of his artistry. We can give him that, and it's enjoyable, when not watered down. Warner Bros., Oct. 23 (Austen Diamond)
Slingshot Dakota, Dark Hearts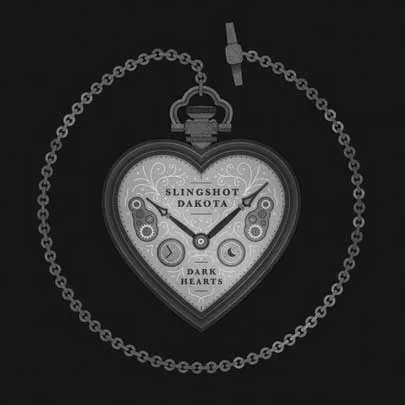 Dark Hearts, the sophomore release from Bethlehem, Pa.-based indie-punk duo Slingshot Dakota, is a poignant, intimate collection of songs. With sobering lyrics about loneliness, outgrowing relationships and friends passing away, Carly Comando (keyboard, vocals) and Tom Patterson (drums, vocals) demonstrate their ability to bare their souls with sincerity. But with Dark Hearts' heavy subject matter, the fact that the album doesn't seem to come to any hopeful resolution makes for a challenging listen.
Comando and Patterson are able to fill a lot of sonic space between them, creating a solid, albeit spare, pop sound reminiscent of Death Cab for Cutie. The band's setup is simple, but the stripped-down combination of Patterson's punk-laced drum lines and Comando's lovely piano melodies is fitting for such honest lyrics, delivered by Comando's passionate, feisty voice. "May Day" is a strong beginning to the album and stands out against the rest of the songs—which can feel threadbare—due to added instrumental and vocal layers. "Rasta Bacca" and "Gossip" are fiery respites from heart-wrenching songs such as "Starting Over," "Cassette" and album-closer "Good Year." Although the album doesn't have a happy ending, Dark Hearts is undoubtedly cathartic, with lyrics that bravely confront the emotional dangers of life and remind listeners that while heartache is unavoidable, it can be survived. Topshelf Records, Nov. 6 (Kolbie Stonehocker)