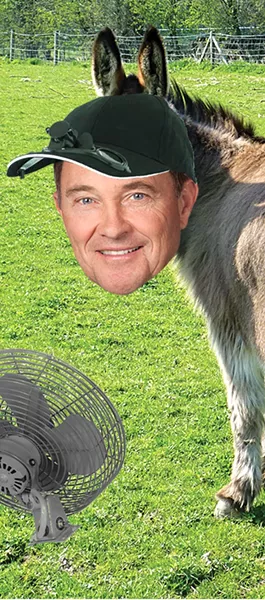 1.
Self-frappé.com - For the lover of homemade coffee treats.
2.
Hot-ass.com - Is your donkey overheating? Try our super-cooling new headgear for beasts of burden.
3.
Coveredinchum.biz - Fishermen everywhere delight in our odor-eating detergent!
Alternate: Chumdrizzle.net - Our new bait dispenser will have you knee-deep in tuna.
4. Pettingkids.org - Small town petting zoo that specializes in young goats.
5. Dilldo-or-dilldont.co.uk - Need help with those sandwich toppings? Look no further.
6. Is-that-really-just-three-fingers.com - Alcohol serving rules database.
7. Wrong-hole.com - Digging? Use our power line database before you start.
8. ItGotInMyEye.edu - Eye-care pro tips from the professional.
9. Jherkin-my-Gherkin.net - Specialty Jamaican-spiced pickles.