Now that 2018 is finally in the rearview mirror, it's time to ponder what the new year has in store. There's no reason to think the only entertainment we'll have in 2019 is waiting for Robert Mueller to pull the proverbial trigger. This year is chock full of geeky goodness, and I'm here to give you a list of the things we should collectively be most anticipating.
5. DC: DC doesn't have the best track record for quality movies, but the trailers for Shazam! look like they've finally cracked the code. It looks fun and good. They've also got Joker coming out, with Joaquin Phoenix in the titular role, promising an interesting take on the classic villain. In the realm of their actual comics, Detective Comics (the flagship title from which DC gets its name) is releasing its landmark 1,000th issue, and it looks to be a doozy, with contributions from luminaries across the comics industry. I'd also keep an eye on Brian Michael Bendis' relaunch of Young Justice.
4. Kingdom Hearts III: There will be many video games released this year, but my money is on this being one of the most anticipated and, eventually, most popular. It's been more than 10 years since the last Kingdom Hearts game was released, and there's a thirst for it. Kingdom Hearts is a collaboration between Disney and the makers of the Final Fantasy games and is part cartoon (classic Disney characters roam around lands that replicate the most iconic landscapes in Disney's oeuvre) and part role-playing game in which players take on unspeakable forces of evil. Since this is the first iteration of the game to come out for next-generation consoles, I fully expect it to blow minds.
3. Dungeons & Dragons: Tabletop roleplaying games have taken over the world in the last few years thanks to a couple of things. First, Dungeons & Dragons: Fifth Edition, released in 2014, is the easiest, most streamlined and most fun version of the game that's ever come out, and it's sold more copies than anything the company has ever released. Second, there's a proliferation of YouTube videos that show celebrity gamers (and actual celebrities, in many cases) playing the game and showing people how it's done. With rumors that they're releasing a new setting for the game in 2019, this might just be the year of the RPG.
2. Marvel: Marvel promises three incredible theatrical releases this year, starting with Captain Marvel, their first female-led superhero film. Then we get the conclusion to last year's incredible Avengers: Infinity War with Avengers: Endgame. After that, a new Spider-Man movie. These promise to bring more than 10 years of storytelling to some sort of conclusion and springboard into the next phase—and are unlike anything else in film right now. In comics, the Uncanny X-Men is getting relaunched, and Wolverine is getting resurrected. Let's hope Spider-Gwen gets resurrected, too.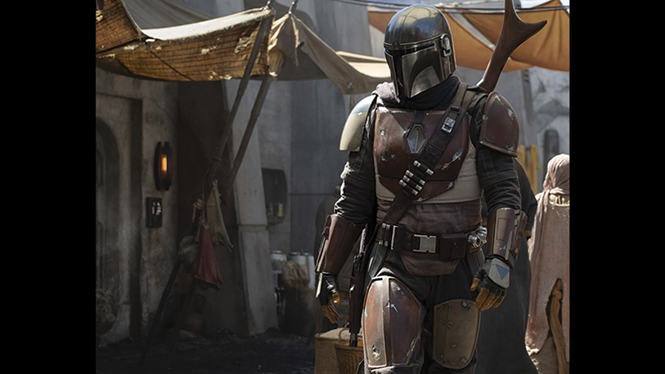 1. Star Wars: 2019 might be the biggest year ever for the Star Wars universe. Not only do we have the final installment of the Skywalker saga coming out with the as-yet untitled Episode IX in December, we have so much more to look forward to. First, there are the new television offerings. Star Wars Resistance will finish up its first season and likely begin a second. The Clone Wars will get a highly-anticipated seventh season after years of cancellation, wrapping up the Clone War saga and bridging the series into the events of Revenge of the Sith. We also have Jon Favreau's The Mandalorian to look forward to on the soon-to-launch Disney streaming service, which will take us to the farthest reaches of the galaxy in a series starring Game of Thrones alum Pedro Pascal. And that's just in the realm of motion picture entertainment. We haven't even mentioned the single largest land expansion ever in Disneyland's history. Or that Marvel is continuing to kill it with comic book offerings, and Del Rey is releasing two books about three of my favorite characters: Queen Amidala, Obi-Wan Kenobi and Qui-Gon Jinn. And there's more, from video and board games to YouTube shorts and all points in between—a real embarrassment of riches.
There's so much good stuff coming in 2019, I have to fight to keep the smile off my face. Whatever it is you're looking forward to most in 2019, be sure to enjoy it. Life is too short to spend consuming stories you don't like. And if it turns out you don't like something, don't dwell on it; just move along, like the Stormtrooper says.