Page 3 of 11

Xmas cheers guaranteed to make your holiday spirited.
By Darby Doyle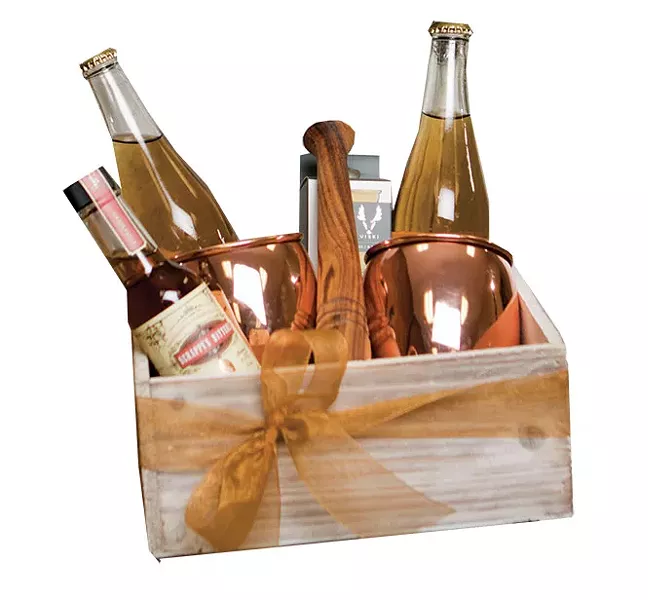 1. Boozetique Gift Basket ($75+)
If you only have time for one stop on your mission to outfit the cocktail-crazy cousin in your life, head to Boozetique. Conveniently located just around the corner from the top-flight State Wine Store on 3rd & 3rd downtown, Boozetique's owner, Ivy Earnest, has accumulated accoutrements for any wine, beer or cocktail occasion, from recycled Utah brewery label coasters ($9) to cocktail mixers ($12-$25) to a gorgeous selection of decanters ($30+) and vintage glassware. And she's got some of the best professional bartending equipment available in SLC; I've got the weighted Piña Founder's Tin shaker on
my
wish list ($27.99). For all purchases over $75, Ivy will put together a custom wood gift box with all the finished wrapping details included; you just need to sign the card.
315 E. 300 South, Salt Lake City.
801-363-3939, boozetiqueslc.com
2. Beehive-Made Cocktail Bitters ($13.50-$24)
Did you know that some of the best artisan bitters made in the nation are being bottled up right here in Utah? Three local companies—Beehive Bitters Co., Bitters Lab and Honest John Bitters Co.—have captured the attention of cocktail enthusiasts with rave reviews. Both Beehive Bitters and Bitters Lab are available at Caputo's Markets (
caputosdeli.com
) and Boozetique (see above). Honest John Bitters are available at The Rest (331 S. Main, Salt Lake City. 801-532-4452,
bodega331.com
) where the stellar barkeeps there will gladly set up a tasting flight (fee varies) if you'd like to try before you buy.
bitterslab.com, beehivebitters.com,
honestjohnbitters.com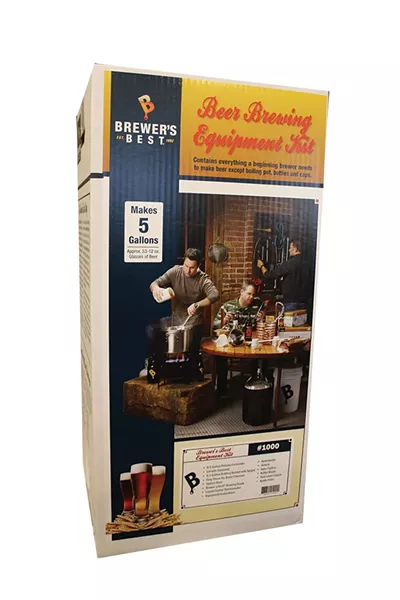 3. Home Brewing Starter Kit ($84.95)
Give the gift that keeps on giving: all the basic equipment needed to get going with craft home brewing starting with 5 gallon batches. Kit includes priming, fermenting and bottling equipment, a hydrometer and the other necessary gizmos. A homebrew handbook rounds out the education component. Add a gift certificate from The Beer Nut so your newly obsessed brewing buddy can keep going back for more yeast and geek out on supplies all year round.
1200 S. State, Salt Lake City. 801- 531-8182, beernut.com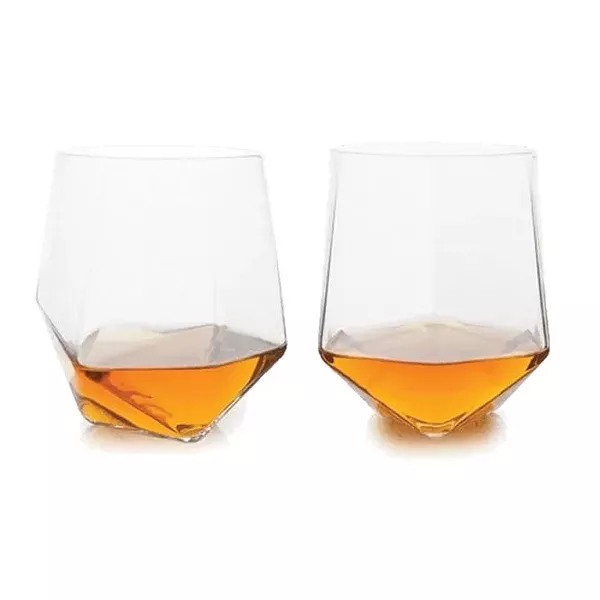 4. Viski Faceted Crystal Tumblers ($31.95, set of two)
An elegant and captivating spin on the traditional rocks glass, these delicate tumblers for sale at Hip & Humble
are a terrific gift alone or gifted alongside an excellent bottle of whiskey. The trigonal nine-sided glasses tip by degrees to sit flat in every direction while the liquid stays in the 11-ounce glass (whoops! I meant to do that!). If you catch the light the right way, the cut crystal disperses light prism-like through the liquor during sipping.
Multiple locations, hipandhumble.com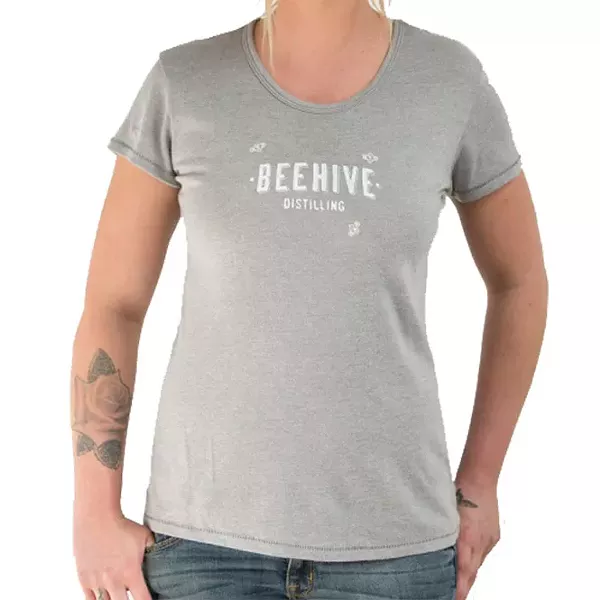 5. Beehive Distilling Women's T-Shirt ($20)
Show your support for Utah-made gin and make a lady mighty happy with this women's-cut super soft poly blend tee. Bonus points: The very tasteful branding silkscreened on heathered gray looks great on everybody. Yeah, they make them in versions for dudes, too.
beehivedistilling.com
6. Wine Pairing Dinner ($85, includes cooking class and wine pairings)
Wine education classes at Harmons Grocery include the best of both worlds: You can learn some tips on preparing stellar cuisine while also exploring the best wines from all over the world to go along with them. Book it now as a gift and go with your bestie to the Bangerter Crossing class in January featuring Pacific Northwest seafood paired with unique wines from the region.
harmonsgrocery.com/classes
7. Epic Brewing Six-Pack Go-Bag (price varies)
For the highbrow hops-lover in your life, Epic Brewing has you covered. Fill up one of their convenient carry-out bags ($3.99) with six bottles of their award-winning brew ($3.15-$15.99) or equally enticing swag like T-shirts ($21.99), hats of all brim capabilities and glassware to ideally suit the brews you choose ($3.99-$5.99). Pick up a growler to-go for yourself while you're at it ($10-$30 for ½ gallon draft beer + $6 growler).
Epic Brewing Co.: 825 S. State, Salt Lake City. 801-906-0123, epicbrewing.com
8. Ho, Ho, Ho and a Bottle of Rum (prices vary)
The Utah craft distillery scene is booming in almost every booze category from bourbon to vodka, with local juice now available on the shelves of most State Liquor Stores. Even better? Go straight to the source while you shop: Treat yourself to a tour (book online first) and tasting, then pick up a bottle or two for gifting. In addition to that eggnog-ready bottle of rum, these spots have gift shops brimming with locally made mixers and righteous swag.
Sugar House Distillery: 2212 S. West Temple, Ste. 14, Salt Lake City. 801-726-0403, sugarhousedistillery.net
Dented Brick Distillery: 3100 S. Washington St., Salt Lake City. 801-883-9837, dentedbrick.com
Distillery 36: 2374 S. Redwood Road, West Valley City. 801-983-7303, distillery36.com
Outlaw Distillery: 552 W. 8360 South, Midvale. 801-706-1428, outlawdistillery.com