Page 4 of 11
Go loco for locavores!
By Alex Springer
1. For the Conscious Carnivore:
Meat Shares from Beltex Meats ($120)
Remember when it was easy to get meat that wasn't juiced up with hormones and antibiotics? I sure don't. But the folks at Beltex Meats do, and they're looking to bring those days back. They only source humanely raised livestock, and their butchers pride themselves on their work as a whole-animal shop—none of the noble beast that gave its life for the sake of deliciousness goes to waste. Their monthly meat shares are perfect for that friend of yours who likes steak but hates factory farming.
511 E. 900 South, Salt Lake City. 801-532-2641, beltexmeats.com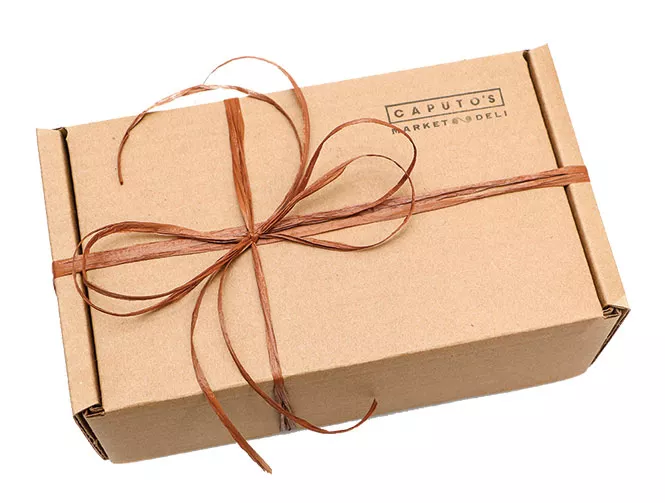 2. For the Connoisseur:
Classes at Caputo's Market & Deli
($25+)
We all have that one foodie friend that is on some sort of crusade to learn all there is to know about chocolate, cheese or craft spirits. Regardless of that friend's current culinary obsession, Caputo's offers several different classes in which experienced professionals like
affineuse
(your friend should know that word—unless she's a poser). Antonia Horne guides attendees through the nuances of tasting the local delicacies that Caputo's is so passionate about.
Multiple locations, caputosdeli.com

3. For the Happy Couple:
An Evening with SLC Pop ($75)
Katie Weinner is one of Salt Lake's finest chefs (you might remember the ass that she kicked on
Top Chef
back in 2014). When not teaching at the Art Institute of Salt Lake, she hosts some of the most imaginative dinner parties I've ever seen. Event locations vary, and guests aren't provided a menu, making the whole thing unfold like a surreal gastronomic dream. For the spine-crushingly cool couple in your life who is on the lookout for an unconventionally awesome date, look no further.
Locations vary, slcpop.com
4. For the Active Foodie:
Snack Bundles from Allgood
Provisions ($18.95+)
For most of my life, I thought being passionate about food and being passionate about being active were mutually exclusive. After expanding my social circle, I've come to realize that people who happen to like riding bikes when they could be driving, really, can also enjoy a good snack. Even though I might never understand why some of my friends actually choose to run marathons, I plan on stocking them up with some bundles of organic, GMO-free nuts and dried fruit from Allgood Provisions.
Multiple locations, 855-856-0345, allgoodprovisions.com
5. For the Inactive Foodie:
An Evening with Dinner at Yours ($99)
Whether it's due to a traumatic experience with an underseasoned filet or the general ennui that comes from too many improperly poached eggs, not all foodies like going out to eat (mind blown, I know). For that friend who loves food but hates socializing, Dinner at Yours is a perfect option. Once you book, a trained chef will arrive at your door with everything necessary to whip up a gourmet four-course dinner. The chefs use the utensils that guests have on hand, and they even do the dishes when they're through working their culinary magic. How great is that?
1701 Student Life Way, Salt Lake City. 801-810-9547, dinneratyours.com
6. For the Juvenile Foodie:
Junior Chef Classes at the Salt Lake Culinary Center ($77)
If you have a younger sibling, niece or nephew that has all the makings of a bona fide food snob, it's time to prep that kid for celebrity chefdom so they can buy you a Maserati when you retire. The Salt Lake Culinary Center offers a wide variety of junior chef classes that will serve up an awesome cooking-based educational experience for kids—or at least get them out of their parents' hair for a whole afternoon.
2233 S. 300 East, Salt Lake City. 801-464-0113, saltlakeculinarycenter.com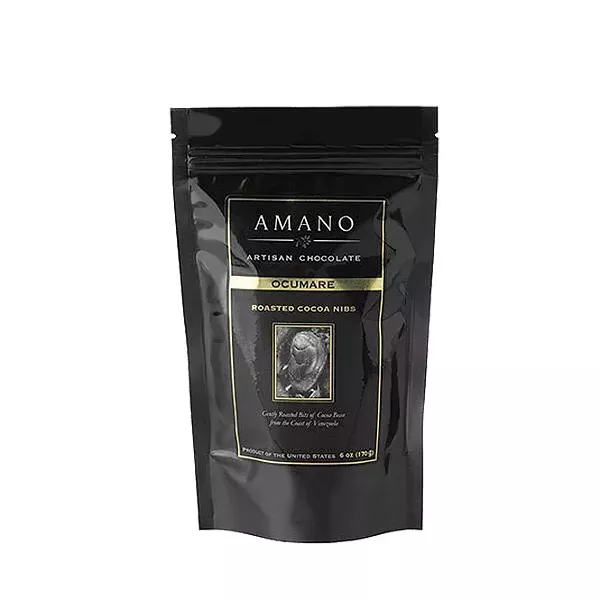 7. For the Chocolate Lover:
Cocoa Nibs from Amano Artisan Chocolate ($11.95)
There are many items made by Amano Artisan Chocolate that will make the cocoa bean enthusiast in your life drool like a lobotomized dog. Founder and Head Chocolate Maker Art Pollard travels the world for the beans that make up his heady arsenal of chocolate bars, but his roasted Cocoa Nibs—made wth premium fair-trade cacao—will capture your chocolate-loving friend's heart. Twenty years into Pollard's "quest for the ultimate chocolate," the journey is complete.
450 S. 1325 West St., Orem.
801-655-1996, amanochocolate.com
8. For the Wine Snob:
Park City Wine Club Membership
($30; $55 for two)
Instead of embarrassing yourself by getting a nice Bardolino for a friend who actually prefers a full-bodied Barolo, hook them up with a membership to the Park City Wine Club. Not only do members enjoy monthly events in both Park City and SLC but they also get access to wine sales that aren't available anywhere else. Plus, it will give them the opportunity to hang with people who actually know the difference between a Bardolino and a Barolo instead of your uncultured, PBR-drinking ass. Chin-chin!
801-201-4282, parkcitywineclub.com