Page 5 of 11

Christmas is for them too, we guess.
By Sarah Arnoff
1. Japanese-Inspired Onesies, Shirts and Sweaters ($20-$37)
Your little fashionista will definitely enjoy these kawaii-inspired minimalist designs locally screen-printed on super soft fabric. Influenced by her son's love of burgers, nature, outer space and doughnuts, Mochi Kids owner Amanda Stewart creates apparel patterns to be appealing to both kids and adults. Sporting a top adorned with a smiley cactus, gingerbread man or happy bowl of soba noodles, your lil' shorty will be the most stylish kid on the playground.
etsy.com/shop/mochikids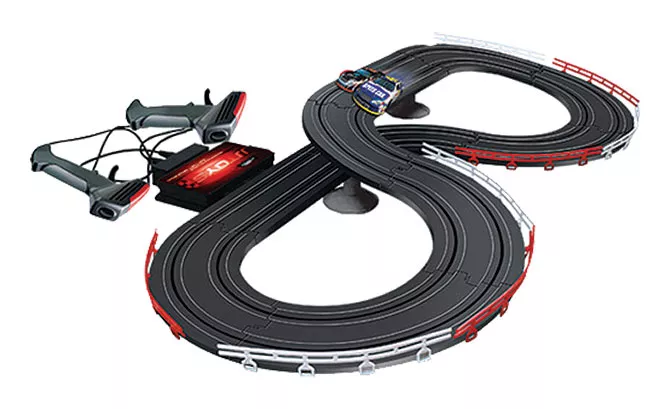 2. Slot Racing Track ($49.99)
Though our world and our kids are getting more technologically savvy, iPhones and virtual reality games can't compare to sitting around an old-fashioned slot racing track. You might have to demonstrate how to physically hold the hand throttle, but if your kids can master configuring your Wi-Fi to set up your new Chromecast, they'll have this down in no time for hours of racing fun.
Hammond Toys, multiple locations. hammondtoy.com
3. Snap Circuit Smart Electronic Set ($29.99)
Experimentation abounds with this multi-circuit science kit. Your future Nikola Tesla can assemble a gaggle of gadgets with the reusable snap circuits, including a lamp, FM radio and voice-controlled doorbell. This kit is as cool as it is nerdy, and users can discover the wonders of electricity by building the included example devices or create something completely new from the inner workings of their mad-scientist brains.
Hammond Toys, multiple locations. hammondtoy.com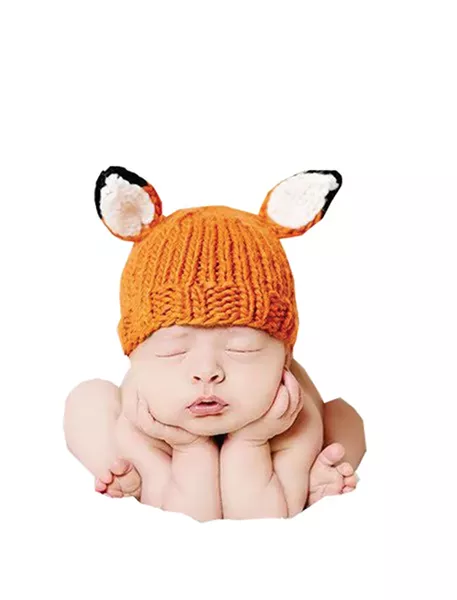 4. Animal Baby Caps ($28)
Babies tend not to care what types of gifts they receive and they could probably care even less about the kind of adorable hat Mom and Dad fit on their head and fawn over. These fun animal caps (unicorn, fox, raccoon and more) available at Babinski's Baby are the perfect intersection of cuteness and function, keeping baby's ears toasty with fuzzy lining or thick-knitted Icelandic yarn. You'll wish you had one to match.
1324 Foothill Drive, Salt Lake City. 801-583-2229, babinskis.com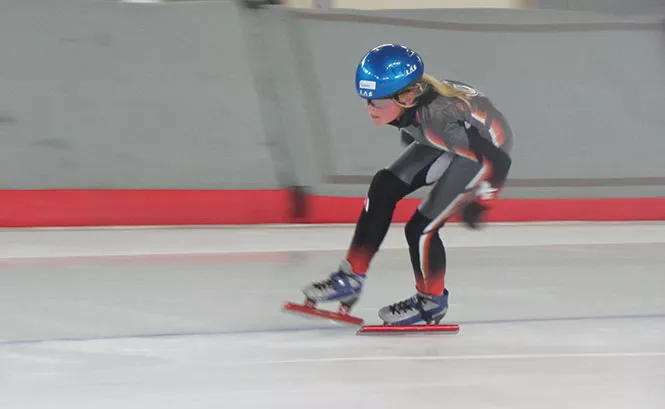 5. Speed Skating Lessons ($55)
After the whirlwind of the sugar-binging holidays is over, get your kids out of the house and into a new hobby with Utah Olympic Oval's short-track speed skating classes. Kiddos as young as 5 can strap on a pair of specialty skates (no need to buy your own; you can rent them at the facility) and learn essential short-track techniques on the "Fastest Ice on Earth." Enrollees should already be comfortable with skating basics. Hockey, figure skating and curling classes are also available.
5662 Cougar Lane, Salt Lake City. 801-968-6825, utaholympiclegacy.org/oval
6. Mini Doodle Kit ($13)
Perfect for keeping little hands busy on the go, this mini doodle kit includes eight colored pencils, an eraser and pencil sharpener along with a coloring book of 18 images waiting to be brightened up. Tuck this kit into a handbag or back pocket in case of drawn-out doctor's office visits or to have on hand when your child's inner artist strikes. Pair with the vintage letterpress rubber stamp kit ($16) for extra creativity.
The Children's Hour, 898 S. 900 East, Salt Lake City. 801-359-4150, childrenshourbookstore.com
7. Custom Wooden Peg Doll Craft Set ($21.60)
Herriman's Tiffany Lee Studios carries an array of themed peg-doll sets, from circus family to robots, but this set of blank dolls gives your child the chance to creatively envision your own family—or invent a new one. Complete with paint, brushes and five wooden dolls (you can request a custom item in the online shop to add more dolls as needed), kids will have oodles of fun capturing their own likeness or those of their family members. And they can play make-believe with their handywork for years to come.
etsy.com/shop/tiffanyleestudios
8. Pom Pom Bunny Kit ($23)
A little bit of yarn here, some felt there, a touch of glue, and
voilà
: a soft, fuzzy friend of your own creation. This simple kit is great for crafty kids with a love for plush. Their new floppy-eared companion will accompany them on many an adventure and is sure to be a great snuggle buddy as well.
The Children's Hour, 898 S. 900 East, Salt Lake City. 801-359-4150, childrenshourbookstore.com