Page 7 of 11

Upgrade your white elephant exchange now. Ask us how!
By Westin Porter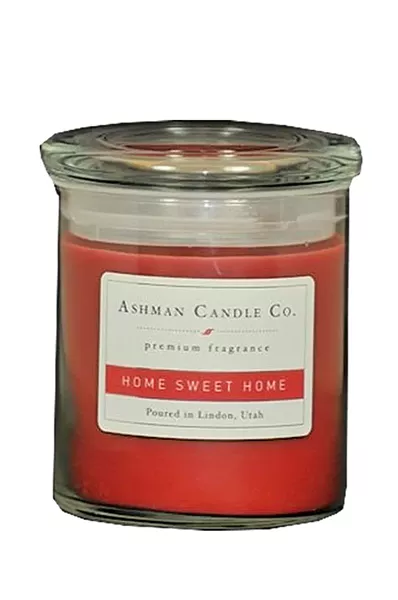 1. Ashman Candle Co.'s Premium Scented Jar Candles ($16.95)
Looking for the perfect way to reward your cubicle partner for putting up with your Bernie Sanders email forwards all year like a champ? Look no further than Lindon, Utah's own Ashman Candle Co. We all know our workspaces can get crowded, especially when one of us had Indian food for lunch. What better way to clear the air than with one of these premium jar candles? Try my personal favorite, "Country Cottage."
ashmancandles.com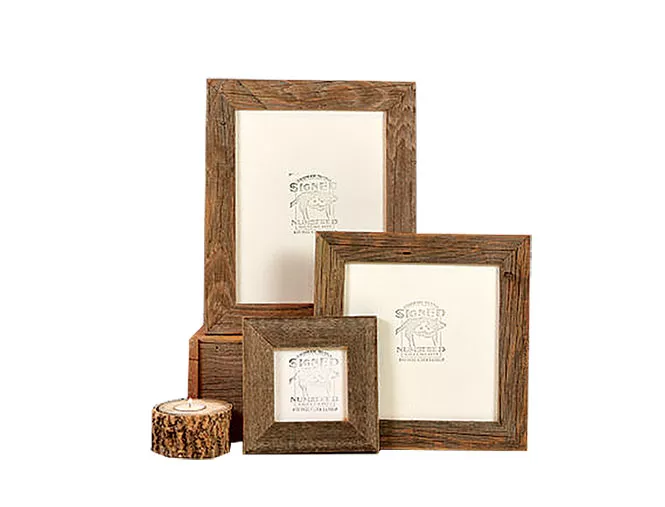 2. Rustic Natural Reclaimed Cedar Picture Frame by Signed & Numbered ($18+)
Jockeying for position on that new-year raise? Christmastime could be the perfect time to end the work year right with your boss. Gift her or him this beautiful rustic picture frame from Salt Lake's own Signed & Numbered, and every time they look at that picture of their kids they put in it, they'll also subliminally be thinking of you. It might just be crazy enough to work—either way, it's a beautiful hand-crafted frame for an affordable price.
2320 S. West Temple, Salt Lake City. 801-596-2093, etsy.com/shop/signedandnumbered

3. Blazing Needles' Karbonz Double-Pointed Needles ($12.85)
If the name you drew for this year's office Secret Santa gift swap happens to be Ethel, Merna, Vera or Blanch; that is, if you happen to draw the sweet-old-office lady, then this Karbonz double-pointed needle set from local company Blazing Needles could very well just be the gift to get you buzz with the grandkids she's always talking about. Play your cards right, and this gift might just give back in the form of some new knitted sock creation come springtime.
1356 S. 100 East, Salt Lake City. 801-487-5648, blazing-needles.com
4. "Experience Arts Salt Lake" ArtTix Gift Certificate (any price)
If your family is anything like mine, then every year you go through the painstaking process of choosing their gifts based on overheard conversation at Thanksgiving dinner. Sure, a gift card would make you both happier based on convenience alone, but you'll likely be shunned by your Italian grandmother for getting a Macaroni Grill gift card.
Fortunately, your co-worker couldn't care less! Get them this gift card from Salt Lake County Center for the Arts and let them choose between great performances at Capitol Theatre, Abravanel Hall, the Eccles Theater and more!
artsaltlake.org/gift-certificates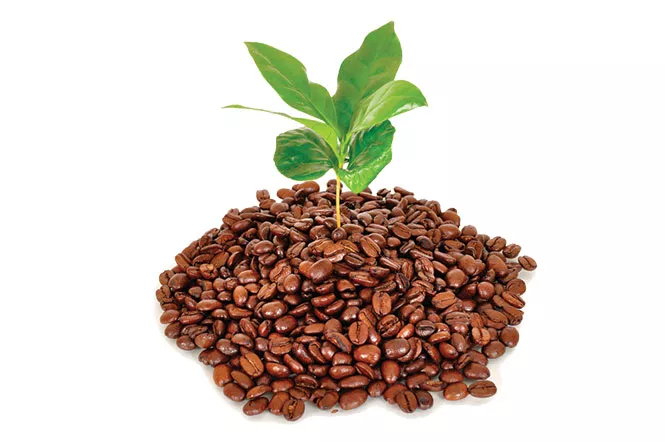 5. Organic & Fair-trade Coffee Grounds ($15)
A true gift from the heart for any co-worker who clocks in before 7 a.m., a 1-pound bag of whole or ground coffee beans from Ogden's Grounds for Coffee is sure to keep you on the up and up with your fellow 9-to-5ers. Serving northern Utah since 1991, Grounds for Coffee is a staple for anyone who commutes along the Highway 89 corridor from Davis to Weber counties. Earn even extra love and have your order shipped directly to your co-workers door. Pro tip: Don't be creepy when asking for their address.
Multiple locations, groundsforcoffee.com
6. Utah Jazz "Fast Break" Holiday Ticket Package ($39+)
Thank God you can co-exist with your Trump-supporting colleague by engaging in mindless hours of basketball chatter. The real beauty to giving someone tickets to a Jazz game for Christmas is that they are thereby socially obligated to take you to at least one of the games. So reward yourself; share an event that will likely become small-talk fodder for weeks to come with the co-worker you have literally nothing else to talk about with, and make the office cooler great again.
nba.com/jazz/holidays
7. Old Mousepad (probably around 99 cents at the D.I.)
Look, we all do it. Every year we're forced into gifting something to someone we couldn't care less about. What's worse, we've all drawn the name of the one co-worker we despise for an office gift exchange: The bozo that takes the last cup of coffee without ever considering starting another pot; the one that destroys the bathroom without even touching the Febreze; the office supply closet hoarder (seriously dude, what do you plan on doing with all those butterfly clamps?) What better way to get your vitriolic point across than with everybody's favorite free gift from the '90s?
Multiple locations, deseretindustries.org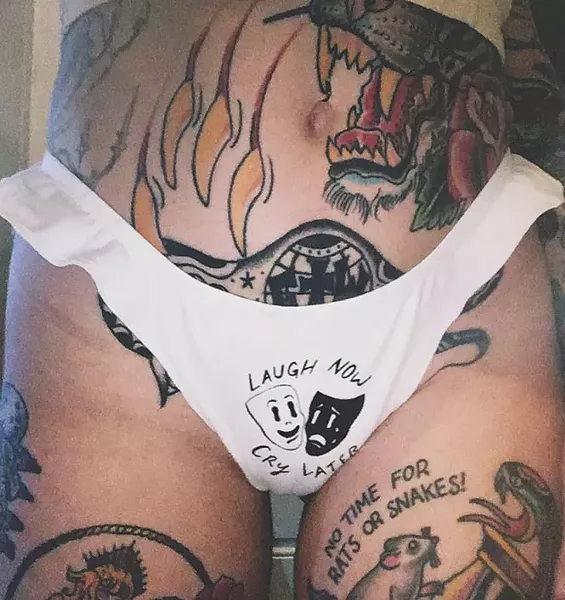 8. Peaches 'N' Creme's MoldieGoldies ($30)
Office crush? Christmastime is the perfect opportunity to go from breakroom-smalltalk to bedroom dirty-talk ... right? In any case, this sassy "stretch peach lace top & tiny string thong" is sure to get the message across. Choose from a variety of womens' clothing here as well for more or less formal occasions. Just be careful Paula in HR doesn't catch wind.
moldiegoldies.bigcartel.com