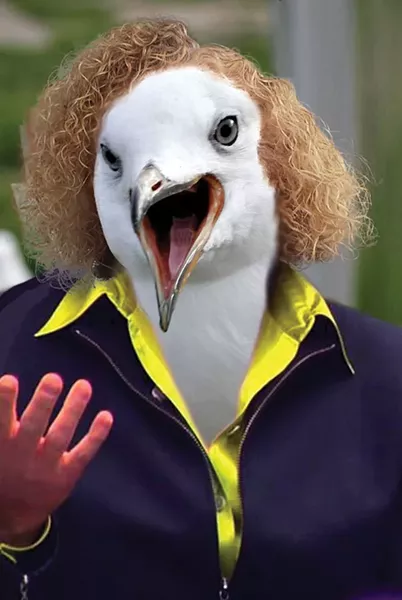 9. Dizzy beagle: Republican nomination.
8. Blindfolded eagle: Democratic nomination.
7. Over-indulgent pug: six more weeks of summer.
6. Spooked cat: certain apocalypse.
5. Forgetful bear: six more weeks of fall.
4. Weevils in your pantry: six more weeks of spring.
3. Hedgehog dipped in ink: next season's fashion trends.
2. Brutally honest koala: date night outfits .
1. Grumpy seagull: Biskupski's department heads.