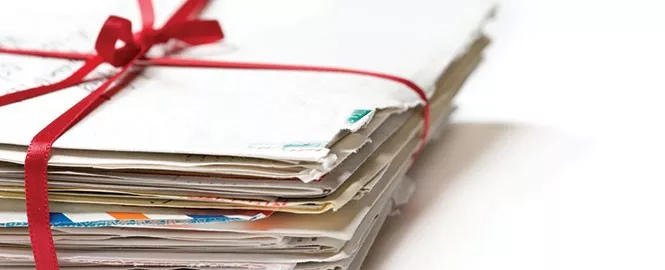 Grow Up, Little Brother
I care about City Weekly like I would a younger brother permanently locked in a mental state of being 25 1/5 years old. He wants to move out of town and experience life for himself, but he likes going over to Mom's house and eating her food when she's not home instead. He complains to Mom about everything, secretly hoping it will keep her distracted from why her food keeps going missing.
Instead of returning the expensive things in his car to his home moments away for safekeeping while he grocery shops, he parks his car in a busy grocery-store parking lot with those expensive things in full view to be seen by the unfortunate drug addicts who wait for them. And when he shops, he's rude to the cashier for not hurrying fast enough because he has expensive things in his car he doesn't want to get stolen, even his iPhone.
When those things do get stolen, his friends throw him a big pity party about how "socially unconscious" everyone in the entire city is except for him and them ["You Are on Your Own," Harrington, Nov. 19, City Weekly].
If my brother took only a moment to drop off his expensive things at home, then go grocery shopping, maybe he would have chosen to walk in the crisp air and appreciate the Avenues, and that there is a grocery store close enough to walk to instead of having to travel miles away to get his Mountain Dew and organic tomatoes.
But to do all this, my brother would also have to finally turn 26, and we all know that one part about turning 26 is realizing that you and your friends aren't the only people who are socially conscious. And that's something no closet goth should ever, ever have to do, as long as 911 is there to solve their problems first.
Please turn 26. Please. You have so much potential.
Mike "MJ" Jarman
Holladay
Darn Big-City Blocks
Great article ["Wasted Space," Dec. 3, City Weekly]. There is a lot of interest in this as our city grows rapidly. I would be interested to hear whether writer Isaac Riddle believes the LDS Church has future plans to expand its footprint in yet more business and residential "dead space."
I had never thought about the extraordinarily large city blocks as part of Salt Lake City's planning problem. I wonder if future developments will try to break these up as City Creek has done on its southern edge.
Love picking up City Weekly and enjoying gems such as this. Keep up the good work!
William Lowder
Salt Lake City
Lots of People Agree
A special thanks to John Harrington on his "You Are on Your Own" article [Harrington, Nov. 19, City Weekly]. It was great to see in print what thousands of people have been saying for a long time. I hope the point gets through to the right people.
Tony Pignanelli
Cottonwood Heights
Liked Renshaw's Write-Up
Although I didn't see the write up before the book signing, now that I have, I'm impressed with Scott Renshaw and what he said ["Seventeen Sisters," Essentials, Nov. 12, City Weekly]. He really understood what the book is about. We appreciate City Weekly and Renshaw's work.
Barbara Barlow
Salt Lake City
Welcome to Your New Life
We may never know the exact number of members who have left the LDS church in protest over their new policy on children. I have heard anywhere from a few hundred to a few thousand. As someone who stopped attending the LDS church in 2002, I want to welcome my brothers and sisters into the joys and challenges of their new life.
If you still believe in Jesus Christ, I want to recommend several churches to consider: The Rising in Draper, Good Shepherd Lutheran in Sandy, Capital Church in Salt Lake, St. Mark's Episcopal Cathedral in Salt Lake, Grace Lutheran in Bountiful, Bountiful Heights Church in Bountiful, and Good Shepherd Fellowship in Bountiful.
I would also recommend books by James Spencer, Shawn McCraney, and David Rowe.
May God bless you in your new experiences.
Cory Hamblin
Bountiful