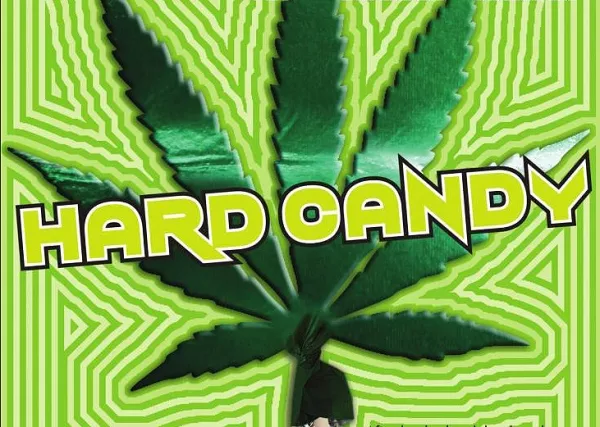 The night Gary Williamson lost his battle with cancer, he asked his wife, Debra, "Do you have any idea how much I love you?" Then he said, "Don't forget about Mike. And don't stumble."
Mike was Gary Williamson's best friend who'd been diagnosed with lymph-node cancer several years before Williamson's diagnosis of esophageal cancer. Cannabis oil, Debra and Gary had discovered, was a remarkable pain reliever, and Debra had learned to extract the oil from California-grown cannabis to make candy that Gary could take for his pain. And in his last hours of life, Gary asked Debra to continue making cannabis-laced candy for Mike. The reference to not stumbling was their code for "don't get caught" by law enforcement.
Plagued by depression in the months after her husband's death in late July 2010, Debra moved to California and increasingly isolated herself on a small boat in the San Francisco Bay. Then, in late October 2012, Mike's son called her, desperate for candy for his father who was dying in agony in northern Utah. The phone call plunged her back into the torment of her husband's last months.
"All I could think of was Gary, how he would cry if I touched him," 56-year-old Debra says. The desperation in Mike's son's voice told her that Mike had days left rather than weeks. She had a few candies she could give Mike when she got to his house, and planned to then make a fresh batch of candy. The possibility of "stumbling" never crossed her mind.
In flip-flops, her four schnauzers on the backseat, Williamson drove to Los Angeles, where a friend gave her a freshly cut marijuana plant for free. She was in such a hurry that she threw into her car trunk not only a farmers market bag with just over a pound of fresh, high-grade marijuana, but also a garbage bag with the trimmings and leaves from the plant and several pairs of pruning shears.
At around 8 a.m. Oct. 24, 2012, Williamson crossed the Nevada-Utah border on Interstate 15, belting out Jimmy Buffett songs—Gary's favorite singer—at the top of her lungs to keep herself awake. But at mile marker 102 on Interstate 15, Deputy Rex Maycock of the Beaver County Sheriff's Office clocked her going 108 in a 75 mph zone and hit his lights.
"While speaking with her, I could smell the odor of marijuana coming from inside the vehicle," he would later tell Beaver 5th District Court Judge Paul D. Lyman. Maycock said he asked her if there was marijuana in the car. "She stated about a pound in the trunk," he told the court.
Williamson was arrested and held in jail for three days in Beaver, a small, predominantly Mormon rural community three hours from Salt Lake City, before being released on bail. Mike died on her second day behind bars.
Months after her arrest, Williamson took a plea deal and was sentenced to 60 days in jail. The deputy who'd arrested her told the court he thought her story of seeking to medicate a dying cancer patient was true, but, since her intention was to share the cannabis with somebody else, Beaver County prosecutor Von Christiansen says, "she's still distributing it as such under Utah law; she still committed a crime."
At her sentencing, Judge Lyman contrasted marijuana with alcohol. "We've lived for decades with 3.2 beer here in Utah versus all the surrounding states having higher beer, and somehow, people comply with that. It's the same thing with all this marijuana stuff." Williamson knew, he told her, about Utah's conservative ways. "If Utah wants to keep it illegal, that's their choice. If you don't like it, move to Colorado, move to California."
Williamson's attorney, Lorenzo Miller, a former drug-court prosecutor, says her case is unlike any distribution case he's ever heard of. Her advocacy for medical marijuana, he says, speaks to larger questions of why the U.S. government has "isolated a drug that appears to have legitimate medical uses. We've banned it from all medical use, including experimental use, and we've labeled it in such a way that no doctors can prescribe it, no clinicians can experiment with it," even though, he adds, "the general public can grow it on their own."
Public sentiment in Utah toward medical marijuana may also be tilting toward that of the 20 states that have made it legal, despite it being illegal at the federal level. After Utah County mother Jennifer Hardy May publicized her 11-year-old son's desperate need for drops of marijuana oil to combat his epilepsy, a poll of 500 random voters by the Libertas Institute found that while 57 percent opposed general marijuana legalization, 61 percent favored legalizing cannabis for medicinal use. May's comments also led to several Republican Utah politicians reconsidering the state's longstanding refusal to look at the medical aspects of marijuana.
But even as high-profile national celebrities like CNN's Dr. Sanjay Gupta and local names like former Utah Attorney General Mark Shurtleff shift their public positions to support the use of medical marijuana, others say the push across the United States to legalize medicinal marijuana is simply a stalking horse for rolling back more than 80 years of cannabis prohibition.
Kevin Sabet is co-founder of Smart Approaches to Marijuana (SAM), a national advocacy group. "We are trying to educate the American people on marijuana issues and work against the false dichotomy that the only choices are incarceration or legalization," he says. Marijuana today "is not your Woodstock weed. It's extremely detrimental to the adolescent brain."
While SAM advocates for marijuana to be used medicinally, Sabet says much of the medical-marijuana movement isn't about people with cancer. "It's about the legalization movement in every state using medical marijuana to tug at the heartstrings of the American people to get a foot in the door." He says the legalization of medical usage in Utah's neighbor Colorado "has been an unmitigated disaster," citing the Colorado Department of Health recently reporting that only 3 percent of those who got referrals from doctors for medical marijuana in Colorado said it was for cancer, 1 percent for AIDS or HIV, and 94 percent cited "severe pain."
And as advocates argue that medical marijuana shouldn't be part of the war on drugs and critics fear that it's being used as a diversion to allow for the legalization of recreational usage, Williamson found herself, on a snow-covered stretch of Interstate 15 on an October 2012 morning, caught in the middle.
Williamson's longtime friend Evan Matthews says that while her 60-day sentencing could have been harsher, her friend nevertheless "now has a record for something that shouldn't be illegal in the first place."
Matthews shakes her head in disbelief. "Good people should not be punished for things like this," she says. "She's always done what is right. This was something she felt she had to do. She wasn't doing it for fun. She wasn't doing it for profit. It was just to help."
LET ME DIE
Debra Williamson met Gary after she took over a nationwide fast-food chain's print work for the western United States in the late 1990s. The divorced mother of four children was earning a six-figure salary to oversee and execute multi-state printing projects; Gary ran a small print shop in Salt Lake City, which the chain used for local work. Matthews recalls that when Gary and Debra started dating in 1998, "there was a light in her. She was so excited, so happy, she would giggle."
After they got married in 2000, they spent their honeymoon on a sailboat they bought in San Diego, then bought a home in Cottonwood Heights. "Gary was so strong, he took care of everybody," Matthews says.
In April 2008, a large cancerous tumor was found in Gary's throat. He had radiation and chemotherapy every day for eight weeks. Williamson signed a waiver and went in with him.
A month into his cancer treatment, Debra says, the fast-food chain asked them both to step down from their employment contracts. As angry as she was, "honestly, I just wanted Gary to live." But Gary was traumatized. "That was his life, he was the printer; it totally crushed him."
Gary's cancer devastated Debra. "She started falling apart," Matthews says. "She was so afraid of losing him." And her mental state deteriorated as Gary got worse. "She couldn't talk without crying," Matthews says. "She was so afraid of him leaving her."
Debra's son, who was living in California and growing marijuana for medical use, told her to give Gary cannabis, but she refused out of fear of the legal consequences if they were caught.
At the start of the second round of chemo, Gary's liver shut down. ER doctors put a stent into his liver and he recuperated enough to go home. But as tumors under his armpits and in his bowels inflicted excruciating pain, all his doctor could do was increase the morphine and Lortab.
"I know the meds were killing him," says Debra, who became drawn to alternative medicine—she says she doesn't even use aspirin—after having a series of mini strokes between 1984 and 2004, and learning that "writing, reading, gardening, anything to get me to a calm place" was the best medicine.
Despite the morphine, Gary's pain became intolerable. "He cried," Debra says. "To watch him buckle down and cry because he couldn't get out of bed …"
She had to flush his liver four times a day, syringing liquid through a tube that went in one side of his stomach. Yellowish, bloody and sometimes black fluid came out a tube the other side. "It was horrible," she says. "On bad days, he'd beg me to just let him die."
DEATH HURTS
In the face of Gary's desperation before the debilitating pain, the couple decided to follow her son's entreaties and try cannabis. When Debra told Gary's doctor, she says, the doctor told her, "It's illegal in this state, I'm not saying anything more."
Gary insisted on going with her to California to get cannabis from her son. If they were pulled over by law enforcement on the return journey, "Gary thought he could tell the officer he had cancer, that he had a port in his heart," she says. In California, she got a prescription for marijuana for Gary from a doctor and "bought as much as they'd let you buy" from a cannabis club.
That night, after smoking marijuana, Gary slept through the night, untroubled by pain, for the first time in eight months. "You couldn't convince me it wasn't the right thing to do, just to watch him sleep," Debra says.
After four nights of smoking, he took his morphine patch off. In less than a week, Debra says, his liver started working again. She was convinced the cannabis would cure her husband. "He had his liver functioning. I thought for a while he would stay strong enough to get rid of the cancer. I honestly believed it to the last day."
Although Debra had bought him a vaporizer to help him inhale the cannabis, the fumes nevertheless hurt his throat. Her son told her to contact a man in Canada who could teach her how to extract the oil from cannabis and turn it into candies.
The process to make the oil is complex and delicate, requiring lengthy cooking times and exact measurements, which in turn require scales. The candy requires 2 grams of oil—too much, and it will heat up of its own accord and melt the candy; too little, and it won't work. She prepared margarita-flavored candies with a sugar & salt coating, and eventually developed a variety of flavors: wild cherry, watermelon, root beer and grape.
She gave her husband a small batch in a jar. They worked in seconds, he told her.
His last night, July 30, 2010, Debra sat behind him on his bed, holding him in her arms. He slipped into a coma and died an hour later, at 8:29 p.m.
Debra says she hates how death is portrayed in the media. "They always show it so glamorous. It hurts, it's ugly, you feel the last breath they take. It's almost like you feel them leaving, this two-second pain window when you can tell that it hurts, then you're relieved because you know it doesn't hurt anymore."
THE DEALER
In the months after Gary's death, Debra clung to his memory. Everything he had in his pockets at the time of his death went into her purse, including his money clip, his lucky 50 cent piece and his wallet with the rolling papers he'd used to smoke cannabis when he first started experimenting with it.
She fulfilled her promise to him to write and self-publish a children's book, which won an award from the Moonbeam Children's Book society. But after the bank foreclosed on their Cottonwood Heights home, she moved to the boat in California and succumbed to depression. "I stopped writing, I stopped giving a shit," she says. "I lost myself. I gave up. I wanted to crawl in a hole and die."
Debra was also buried in debt. Their health insurance had reached its limit a month before Gary died, leaving her $87,000 in debt for his third round of chemotherapy. She tried to hold down a job at a market on weekends selling tomatoes. "The more she stayed on the boat, the more depressed she got," girlfriend Matthews says.
And then, on Oct. 23, 2012, Debra received a desperate call from Mike's son, pleading with her to get candy to him in Utah as fast as possible.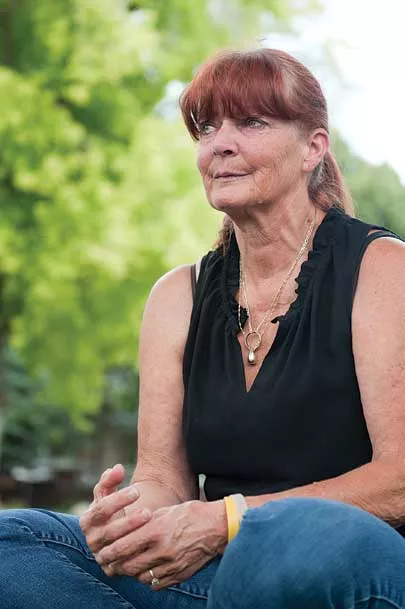 After she was arrested and Beaver sheriff's deputies were going through her car, she stood on the side of the interstate, her flip-flops sliding in the snow, the oldest of her four schnauzers tugging on her leash and crying. In her trunk, Deputy Maycock found cannabis, the candies and digital scales, as well as boxes of small plastic baggies. Debra says there was also laundry, boxes of toothpaste, tinfoil and macadamia nuts—she'd been to Costco several weeks before and had left some of the bulk items in her car. She also had over $1,700 in cash, $600 of which belonged to her son. Looking back, she acknowledges that "it looked bad; could you look anymore criminal?"
The prosecutor and the court both viewed the trunk's contents as incriminating evidence. Christiansen cites the baggies and the digital scales that Debra says she used to measure out the ingredients for the candies "as items commonly associated with dealing."
EVERYTHING YOU'D EXPECT
Debra Williamson went before Judge Lyman for a preliminary hearing on April 22, 2013. Lyman quickly made clear his view of her legal situation. While medicinal cannabis may be legal in other states, it is not in Utah, he told her.
During the hearing, Williamson's attorney Miller and Beaver County attorney Christiansen argued over the street value of the marijuana in the trunk. Christiansen estimated the value of the 4.5 pounds—which included the root, the stem and the leaves—as being between $7,000 and $9,000. But arresting officer deputy Maycock testified that the value of the 1.1 pound of actual "bud," or marijuana that could be used whether for smoking or to make the candy, was $1,600.
On May 20, 2013, Christiansen and Miller told the court they had reached a plea deal where Williamson would plead guilty to a single count of possession with intent to distribute, a third-degree felony. If she completed probation, it would be reduced to a class B misdemeanor.
At the Aug. 15, 2013, sentencing, Miller still hoped that Judge Lyman would recognize that Williamson's case was far from a typical drug case.
But as Lyman leafed through the sentencing recommendation from Adult Probation & Parole, he summarized it as "pretty standard, 60 days jail, treatment and fines, all the things you'd expect to see."
Miller adamantly disagreed. "There is nothing about this case that is standard," he told the court. He went through the AP&P report, highlighting concerns. Under substance-abuse history, the investigator had listed that Williamson drank wine.
"If that is the definition of substance abuse, we have a fairly high dependency problem in the state," Miller said. He reminded the court that he had had Williamson's blood, urine and hair tested, revealing no traces of marijuana for the past four to six months.
The report painted Williamson as a user and abuser of substances "when there was no indication she ever used in her life," Miller says. "It paints a picture of an individual heading to Salt Lake City to distribute for money, and there's no proof or evidence that was the case. It was simply someone trying to help a friend who was dying of cancer. And has died."
But Christiansen insisted in court that Williamson was not only a dealer, but a user. "She asserted she never used, yet [rolling] papers were found," he told Lyman.
In a broken voice, Williamson said she had kept the papers with her for three years because they were in her husband's wallet. "Like everything else he had on him when he passed away, it's been in my purse for the last three years. [The papers] aren't mine. I never used drugs, I never planned to, and I am deeply sorry for what I have done."
Judge Lyman was unimpressed. He sentenced Williamson to zero to five years in state prison, reduced to 60 days in Beaver County Jail with three years of probation and a $1,500 fine.
THE RIGHT TO WEED
Since 1937, marijuana has been banned; in 1970, it was made a Schedule 1 drug under the federal Controlled Substances Act, meaning that it is illegal to possess or use it and that it has no recognized medical benefits. Prior to 1937, a marijuana-extract tonic had been a staple on drug-store shelves, advertised as helping people deal with sleep, pain or anxiety issues. The Controlled Substances Act ruled out not only any medical role for the plant, but also research into its medical potential.
But Miller notes that that didn't stop the U.S. government in recent decades from taking out seven patents on the medical use of marijuana to treat a wide range of diseases and pain issues.
In the 1980s, in San Francisco, a woman in her 60s named Mary Jane Rathbun made international headlines after being arrested several times for baking and distributing cannabis-laced brownies to AIDS and cancer patients. "Brownie Mary" was later credited with helping drive the successful 1991 passage of Proposition P in San Francisco, which led to California in 1996 being the first state to legalize the medical use of marijuana. Currently, 19 other states have similar laws on their books, and Washington and Colorado have legalized it completely. In August 2013, the Department of Justice announced that as long as states were ensuring minors did not have access to marijuana, it was not used on federal property and cartels were not profiting from its sale, then it would not sue.
Amanda Reiman is the California policy manager for the national advocacy group Drug Policy Alliance. Chemicals in cannabis called endocannabinoids, she says, mimic chemicals the body naturally produces that are responsible for maintaining the body's regulation. Cannabis has two key chemicals, Reiman says. One is the psychoactive tetrahydrocannabinol (THC), which provides both euphoria and pain relief; the other is cannabidiol (CBD), which, Reiman says, "targets the areas of disregulation" caused by disease.
Gradi Jordan runs Utah C.A.R.E. (Cannabis Awareness, Respect & Education), formerly Legalize Utah, which focuses on issues surrounding medical marijuana. She's been using marijuana medicinally since she was a child, she says, to treat her bipolar disorder. "My mom started me on it when I was 10." A former police dispatcher, she says smoking marijuana is preferable to the six weeks of electroconvulsive therapy she recently underwent. "People are entitled to equality," she says. "If you'd rather choose to use an all-natural herb than having electricity shot through your brain, you should have a right to do so, and not face losing your house or jail."
SAM's Sabet says marijuana's medicinal values certainly do exist, but the last thing someone struggling with a painful disease should do is go to a strip mall in legalized states "to buy from a dealer with felonies, marijuana that's been grown god knows where, on god knows what mold."
For Sabet and others on SAM's board, the looming fear is "big tobacco morphing into big marijuana." Proponents of marijuana are acting the same way as cigarette manufacturers "peddled cigarettes to the kids and denied the science."
AN HONEST DEBATE
While Williamson's court case went mostly unnoticed, media coverage of Jennifer May and her 11-year-old son, Stockton May, impacted several politicians, notably Brian Greene, R-Pleasant Grove, who has been in office nine months, and in whose district the May family lives.
While Greene says he has never been a proponent of legalizing drugs, he argues that "prohibiting the use of certain compounds or extracts from cannabis to develop mainstream medications" makes little sense "when we fully allow the extracts from other substances from which we get even harsher drugs like cocaine or heroin."
In the wake of a Facebook post by Greene in which he expressed support for May's advocating for her son to have access to cannabis oil, he found himself suddenly under scrutiny by reporters and criticized by politicians who told him his position "could cost me my seat."
Greene emphasizes his only concern was research. "Because we haven't had widespread clinical trials required for the approval of drugs, people don't want to give credibility to the evidence that does exist." Because under Schedule 1, conducting cannabis research is extremely difficult, Greene says he's open to removing "some arbitrary barriers in the way, so we can verify these kinds of claims."
He's not the only Utah Republican who was made to think by Jennifer May. Sen. Howard Stephenson, R-Draper, along with Rep. Greg Hughes had May on their Saturday-morning Red Meat Radio show. Stephenson says May's story that her son's many seizures could be reduced substantially by a few drops of cannabis oil helped him understand more facets of the issue of medical marijuana and argues that the Legislature needs to be open-minded about the potential medical benefits.
"I think we need to be honest enough to include in our discussion the reality of whatever possible benefits exist and to dispel the image that all of this has to do with people lighting up," Stephenson says.
TIME ENOUGH TO HEAL
On July 31, Williamson was driven by a friend to the Beaver County Jail. She went to reception, waited a moment in the empty hall, then slipped through a side door, held open by a guard, to begin her sentence. She was given prison attire and escorted to a 8-foot-by-14-foot windowless cell. She had a blanket, a sheet and a flat pillow.
The first week she cried, she says, but the second, she wrote the story of the past three years of her life, using her arrival in jail as a starting point.
On the 36th day, a guard called out, "Williamson, roll it up." When she expressed incomprehension, the guard added, "Honey, get your stuff together, you're going home." Her ride arrived at 9:30 p.m. She went out into the night air, smelled the pine trees and the car fumes for the first time in over a month, and wept.
Among her probation conditions were that if she couldn't find work within three weeks post-release, then she had to perform 20 hours of community service until full-time employment was obtained. She's uncertain where she, at age 56, might find a 9-to-5 position. Probation also requires that she be at home by 9 p.m.—"I feel like I'm 11"—and write a five-year plan. "I haven't been able to look at the future for five years," she says. "I live one day at a time and just hope I make it."
Williamson's adventures in Utah's underground medical-marijuana world has taught her, she says, that in the Beehive State, the sick and those who seek to help them through alternative means can be treated like criminals. She knows one man who buys cannabis on the street for his teenage daughter who has multiple sclerosis. "He's so scared of getting caught, but it's the only thing that helps her," she says.
Drug Policy Alliance's Reiman says advocates like Williamson in anti-marijuana states like Utah will face a different future as ongoing usage of medical marijuana in some states generates raw data for study and the federal government's position continues to soften. "Then women like her will have the opportunity to provide compassion and care and not have to worry about it resulting in incarceration," she says.
Greene argues that if Williamson's intent was "truly just about extracting the oil, if we would allow the medical-research industry to move forward with this, then she wouldn't have to break the law ... to produce a substance that in many cases is the only thing that provides relief for some people. We don't want to create more criminals than we need to. If this could all be done legitimately, then that woman wouldn't be sitting in jail."
In jail, to Williamson's surprise, she found peace. She realized that the last years of her marriage before Gary's death hadn't been her journey, but rather her husband's. "I will always love him, but he's not going to be here anymore," she says. "I think I've finally found myself again. It's been a very long three years."
Williamson will continue to argue for medical marijuana, but her days of skirting Utah's laws for the sake of others are over. It hurt to stop making the candy, she says, "because I know it did a lot of good. But it also drives me to dark places in my mind and I don't want to go there anymore. It's just time to let go."