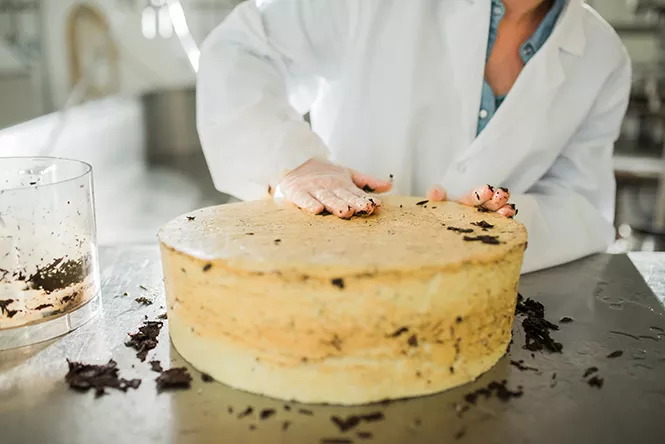 courtesy Heber Valley Cheese
Heber Dine-About
Wasatch County and its lush environs are knee-deep in the third annual Heber Valley Dine-About, which ends on March 31. The valley is home to more than 30 restaurants, ranging from rustic dinner spots like Wildfire Smokehaus to family-friendly burger joints like Dairy Keen. Per traditional dine-about rules, each participating restaurant is offering lunch specials from $7-$10, and dinner specials at $15-$25 a pop. If you've never taken the time to explore Heber's culinary riches, now is a great time to expand your horizons. A full list of participating restaurants can be found at gohebervalley.com/dineabout.
Easter Brunch at Oasis Café
Those looking to get out of cooking for Easter are in luck. Oasis Café (151 S. 500 East, 801-322-0404, oasiscafeslc.com) is serving an Easter brunch buffet from 9 a.m.-3:30 p.m. on April 1. If our mercurial weather remains pleasant, diners can enjoy offerings like prime rib, crab cakes, maple-glazed salmon and fresh veggies in the café's patio area. Adults dine for $35; kids 13 and under $18; and tots under 3 are free. The café recommends calling ahead for reservations, as tables fill up quickly. Those partial to an evening meal can still partake from the café's dinner menu after 5 p.m.
Even Stevens Hits Sandwich Milestone
Even Stevens makes stacked, comforting and hearty sandwiches. And under a unique matching program, they donate their tasty wares to nonprofits and those in need. Recently, their flagship location in downtown Salt Lake City (414 E. 200 South, evenstevens.com) announced its sandwich donations have broken the 500,000 mark. Recipients include the YWCA, Good Samaritan Program, the Utah chapter of Volunteers of America and Rescue Mission of Salt Lake. Even Stevens has locations throughout the state, so if you're craving a sandwich that does a bit of good in the world, hit them up for lunch.
Quote of the Week: "The gentle art of gastronomy is a friendly one. It hurdles the language barrier, makes friends among civilized people, and warms the heart." —Samuel Chamberlain
Food Matters tips: comments@cityweekly.net