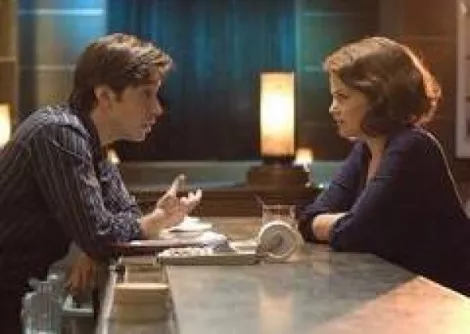 Based on the dating-advice book of the same name, this would-be romantic comedy has been sitting on the shelf for a year and a half, evidenced by its now un-hip references to MySpace—and it arrives overlong, watered-down and forgettable.
Its 132-minute running time is required because it has about a dozen characters to deal with, starting with Gigi (Big Love's Ginnifer Goodwin), a perky and optimistic singleton who anxiously waits by her phone after a date, hoping the guy will call her even though it's obvious to an impartial observer—or to a sane person—that he's not going to. A bartender named Alex (Justin Long) gives her the lowdown on how guys operate: They're not coy. They don't play hardto-get.

"If a guy is treating you like he doesn't give a shit, he genuinely doesn't give a shit," Alex says, wisely. Accept the truth and move on. That's the theme of the film—up until the end, that is, when it changes its mind and goes for the romantic "you can have everything!" storybook ending after all. So much for change we can believe in. The rest of the huge ensemble, herded around by director Ken Kwapis (License to Wed), includes Kevin Connolly, Scarlett Johansson, Bradley Cooper, Jennifer Aniston, Jennifer Connelly, Ben Affleck and Drew Barrymore. The surfeit of characters means, predictably, that none of them are drawn deeply enough for us to care about them, though some of the actors get by on their pre-existing rapport with the audience.

What the film lacks is insight. The screenplay, by Abby Kohn and Marc Silverstein (Never Been Kissed), is full of people waxing philosophical about love, dating and marriage, but very little of what they say is clever or funny.

The stuff that rings true is thunderingly obvious, particularly to a target audience that has either 1. read the book, 2. been on the dating scene long enough to figure this stuff out, or 3. both.

HE'S JUST NOT THAT INTO YOU
**
Ginnifer Goodwin, Justin Long, Drew Barrymore Rated