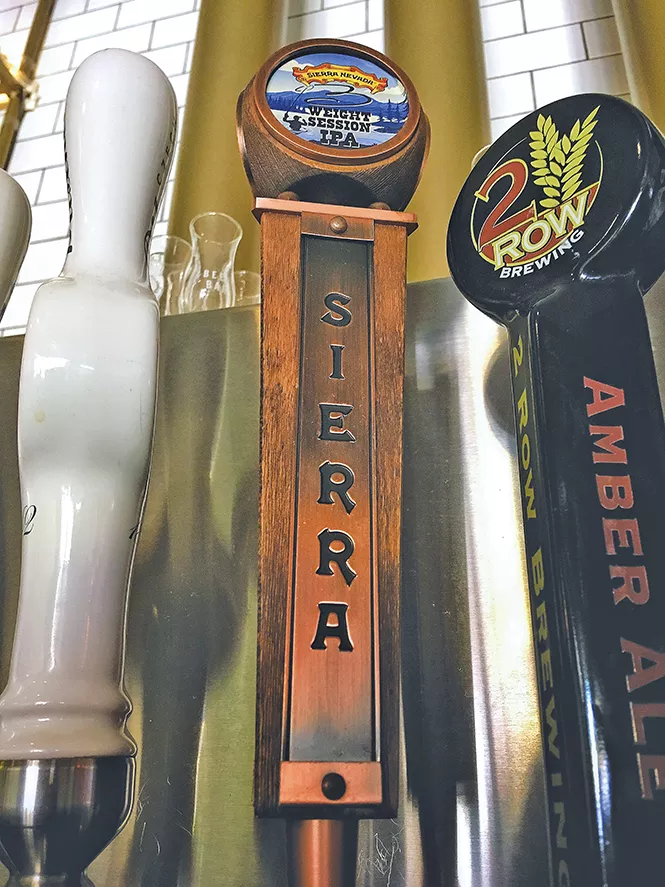 If you've been a Utah beer lover for some time over the past 10 years, you've likely become very familiar with grocery- and convenience stores' options for out-of-state beers. In the past, a non-local beer was basically a yellow, fizzy, mass-produced lager from Budweiser, Coors or Miller. Most craft brewers outside the Beehive would have never considered brewing a low-point beer designated for the territory with the lowest beer consumption in all 50 states.
Oh, how things have changed. Though Utah is still dead last in per-capita beer drinking in the U.S., craft brewers from beyond our borders are discovering that there is a thriving beer culture here that can't be ignored. Names like Lagunitas, Black Diamond, Laughing Dog and Deschutes have been experimenting with 4 percent ABV suds specifically designed for our state's distinct market.
To be honest, some brewers do it better than others. Many forget that our local brewers have had decades to perfect the art of low-point beers. You can't just water it down and call it "good for Utah's standards." A smart brewery takes the time to get to know the market and ask for input. That is what Sierra Nevada Brewing Co. has done with its first 3.2 entry into our market.
A few months back, Sierra Nevada, one of America's oldest and largest craft brewers, wanted to try its hand at brewing a session IPA just for us, so it enlisted the help of a half-dozen local experts to help create a beer designed by Utahns for Utahns. Two of those council members were Beer Bar co-owners Richard Noel and Duncan Burrell. Both have experience with local and domestic craft brews that are poured from their tap handles, and both have a keen eye to predict what will sell. It's that kind of insight that makes the local perspective invaluable. The beer they assisted in creating is named 3 Weight Session IPA and went on tap at the Beer Bar at the beginning of July.
It was poured for me into a bulbous 16-ounce Beer Bar chalice. The beer was very clear—mostly golden hues with some amber highlights. The carbonation was quite active. It created a large and sturdy two fingers of bright, white soapy head that took its sweet-ass time drifting down and creating foamy lace. The nose has a dank quality right off the bat, reminiscent of moist hash but with vibrant tropical fruit, citrus and piney notes just below. It could be a little stronger, but still is very nice.
The taste starts pleasantly bitter, but with a subdued citrus hop smack. The malts that follow up are lightly sweet and crisp. There is a mellow Honey Comb cereal graininess as well. The finish is slightly herbal and citrusy. You should have no problem downing two or three of these with little adverse effects.
The final verdict: 3 Weight delivers a satisfactory dose of citrusy and grapefruit hop character from the use of new and old hop varietals. Sierra Nevada has always had a solid track record among craft-beer drinkers, and the fact that they've asked for local feedback deserves some cred in my book. Though this beer is only on draft for now, it will be appearing at your favorite grocery and C-stores in 12-ounce bottles in the coming weeks. Till then, as always, cheers!