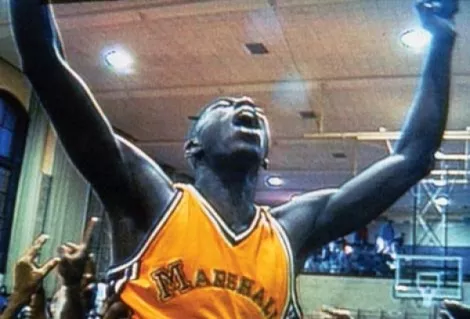 The project started more than 20 years ago, just following a couple of Chicagoarea kids who loved basketball. Today, the result of that project still stands as one of the greatest film documentaries ever made.
The epic 1994 Sundance Film Festival Audience Award winner Hoop Dreams chronicled four years in the lives of Arthur Agee and William Gates, African-American teenagers recruited from the Chicago projects to play for the prestigious basketball program at mostly white St. Joseph's prep school. The filmmakers watched the rises and falls of their respective fortunes, telling personal individual stories while also exploring the complex machinery of what it means when sports can feel like a young black kid's only ticket out of poverty.
At a special screening this week, director Steve James will discuss the project and join an audience Q&A after the film, 16 years after he first answered questions about it in Park City.

Hoop Dreams with director Steve James @ Park City Library, 1255 Park Ave., 435-615- 8291, Thursday, March 4, 7 p.m. ParkCityFilmSeries.com