Double Your Pleasure
Downtown residents no longer have to drive to Murray to get their Huka fix. The folks behind Huka Bar & Grill have opened a new location in the basement of Bliss (404 S. West Temple). Expect similar reggae-fueled shenanigans and beautiful people all around.
Condensed Carbs: Fats Gets Licensed
Fats Grill and Pool (2182 S. Highland Dr.) recently received a liquor license, making it one of the larger pool halls in town with full drink catering.
Purr-lesque Revue
Slippery Kittens Burlesque Troupe is performing its first solo show of 2010 at Bar Deluxe (666 S. State) Jan. 30. Live music at 10 p.m. Show at 11 p.m.
Gay Underwear Fetish
Salt Lake City's newest gay residency, P%uFFFDre continues its post-Sundance run with an underwear fetish party Jan. 29 (sponsored by Mischievous Pleasures). There will be a Platinum Pussy revue at 11:30 p.m. Catch the purely fun action at The Rail (235 N. 500 West).
Beer Olympics: Sandbar Ups Its Wednesday Game
Every Wednesday, Sandbar (122 Pierpont Ave.) hosts a Beer Pong tournament with prizes. Recent four-time tourney champs "Classless & Proud" AKA Alex Coffam and Andy Dwen have accrued some heavy change. If they keep their streak, they'll stay prepped for the allexpense-paid Las Vegas trip for the Beer Pong championships in December. Beer game fans get really excited for the Beer Olympics on Feb. 10, featuring Flip Cup, Quarters, King's Cup and the classic Beer Pong.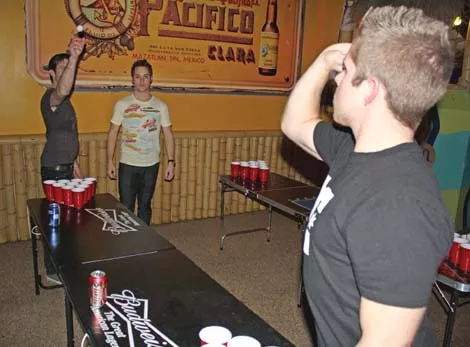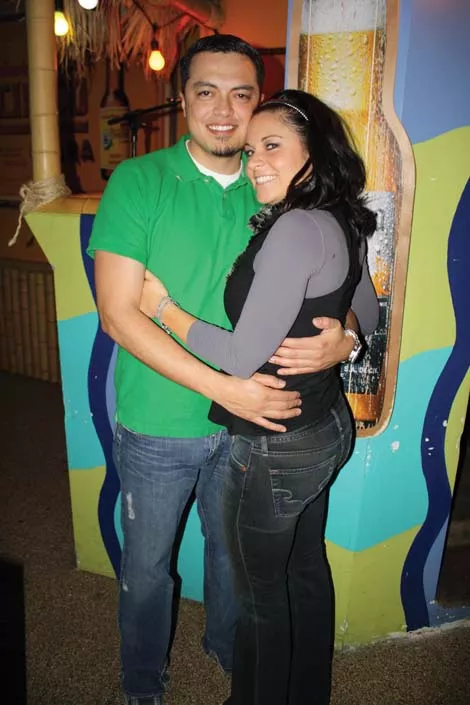 Sandbar Hot Shots:
1. James Ferguson, Max Jodah, Alex Coffam
2. David Trigger, Chelsie Dumas
3. Christ Wong, Brittany Kumer
We want to keep Utah up to speed on local nightlife. Submit tips about club openings, closures, remodels, special events, drink recipes and noteworthy changes to comments@cityweekly.net