On the Tuesday of the 2016 Sundance Film Festival, social media exploded with response to a movie called AbracaDeborah. Starring Kristen Wiig and James Marsden, it was praised on Twitter by profesional critics as "a statement on human loneliness," "wondrous" and "profound, heartbreaking and sublime."
Also, the movie didn't actually exist.
Initiated as a lark by Uproxx critic Mike Ryan, the gag made its way through a film-writers party (full disclosure: I was one of those participating). It hit Twitter hard enough that the offical @SundanceFestNow account had to ask, "Please, please maniacs—stop DM'ing us about whether or not there are tickets available to AbracaDeborah." And it provided a marvelous lesson in the way hype can take control of the festival conversation: Everyone is so eager to be on board with the Next Big Thing, it almost doesn't even matter if that thing is actually a thing.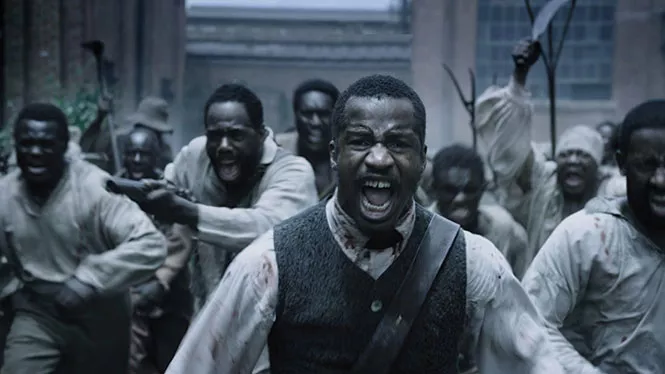 As it happened, many of the festival's most talked-about movies actually deserved the attention. Nate Parker's incendiary The Birth of a Nation—about slave-preacher Nat Turner and the 1831 insurrection he led—landed the biggest distribution deal in festival history ($17.5 million), ahead of the film winning both the Audience Award and Grand Jury Prize in the U.S. Dramatic Competition. Reaction was similarly euphoric for Kenneth Lonergan's latest grief study Manchester by the Sea, featuring a stunning lead performance by Casey Affleck; it pulled in yet another eight-figure deal via Netflix and Roadside Attractions.
But "buzz" took a different turn with respect to another high-profile U.S. Dramatic Competition's entry: Swiss Army Man, starring Paul Dano as a man stranded on a deserted island who gets a chance at salvation when a dead body (Daniel Radcliffe) washes ashore. Industry reports focused on walkouts at the premiere screening, as it became obvious that a central plot point was that the dead body's intestinal gases could have a useful purpose. Those reports ignored the reality that walk-outs at Sundance premieres are, historically, almost entirely based on industry types who have decided that they can't sell the movie, and are thus racing off to see something else they might be able to sell. As a result, Swiss Army Man's Sundance coverage went overwhelmingly for describing it as the "farting corpse movie," ignoring the way that filmmakers Daniel Scheinert and Daniel Kwan created a lovely exploration of how the things we find shameful and embarrassing keep people isolated.
The focus on big-buzz stories also too often relegates some of the festival's best movies to the sidelines, because they don't have the biggest stars or inspire the biggest bidding wars. The single best film at Sundance 2016 may have been Tickled, a New Zealand documentary about a journalist whose initially light-hearted inquiries about "competitive endurance tickling" videos he found online leads him into a darkly fascinating story full of cyber-bullying and legal threats. While, on some level, this is an inspiring story about a reporter doing the hard, potentially dangerous work of exposing a criminal, it also digs into hidden fetish subcultures, and how it might twist people that those subcultures need to remain hidden—and does all of this while remaining thoroughly entertaining.
The lower profile World Cinema categories also produced two wildly different festival highlights. Elite Zexer's World Cinema Grand Jury Prize-winning Sand Storm—set in an Israeli Bedouin community—explores topics like patriarchy and arranged marriages in a way that never feels like a lecture, while showcasing a trio of superb central performances. On the lighter side, Jacqueline (Argentine) turned a fake documentary about a would-be government conspiracy whistleblower into a story about making something from nothing; aside from its goofy humor at the expense of the director's flailing attempts at manufacturing drama, it became an almost heartbreaking look at the things we do to try leave a mark in the world.
But mostly, what a festival like Sundance can do is give you a chance to see artists taking chances. Robert Greene's documentary Kate Plays Christine told the story of an actor named Kate Lyn Shiel doing research into the role of Christine Chubbuck—a news anchor who committed suicide on air in 1974—and transformed it into a radical critique of why we feel the need to have certain stories told at all. The documentary NUTS! employed simple animations and a savvy use of unreliable narration in a distinctive biography of an American medical "pioneer." And Anna Rose Holmer's The Fits told the story of an 11-year-old girl's coming-of-age through allegory and magical realism (in addition to the breakout lead performance by Royalty Hightower).
Maybe the fact that Hightower was among several standout adolescent and pre-adolescent performances—Markees Christmas in Morris from America; J.J. Totah in Other People; Julian Dennison in Hunt for the Wilderpeople—highlights both the blessing and the curse of Sundance. Unlike many international film festivals filled with established filmmakers, Sundance is about discovery. It's thrilling being part of the first time a great new movie introduces a great new talent. The hype can be crazy-making, but it can be built on love. We all wish we could be in the theater for the next AbracaDeborah.