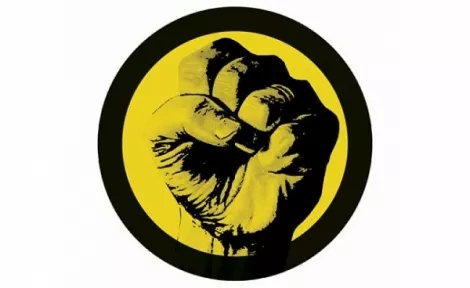 This week, you can join others in rallying against Utah's House Bill 497 from the 2011 legislative session, which critics say would be an "Arizona-Lite" immigration law that allows, and in some instances requires, law enforcement to check the immigration status of arrested individuals. Later, you can take part in defining Salt Lake City's economic goals for the future, and then check out a forum on the place of charter schools in Utah's public-education system.
Rally at HB497 Court Hearing
Friday, Feb. 17
House Bill 497, passed by Rep. Stephen Sandstrom, R-Orem, has been on hold since May 2011, when a suit was filed against the the contentious immigration law that prevented it from going into effect. Now, you can check out a federal-court hearing to see if Utah can be allowed to use local law enforcement as immigration officers. Show up early and watch the hearing, or join protesters outside who are calling out the law as encouraging racial profiling, since it allows law enforcement to check the immigration status of individuals they suspect may be undocumented immigrants. Frank E. Moss Federal Courthouse, 350 S. Main, Feb. 17, 8:30 a.m.-1 p.m.
Economic Health of the City
Tuesday, Feb. 21
The Salt Lake City Council has drafted a vision of the city's future priorities. To get involved in the blueprint of your city, come out to the first public hearing on the vision for the economic health of Salt Lake City. This is a time to discuss what the city can do better for businesses large and small to keep the local economy humming. Salt Lake City & County Building, 451 S. State, 801-535-7600, Feb. 21, 7 p.m., SLCGov.com
Charter Schools Forum
Wednesday, Feb. 22
What role do charter schools play in helping relieve Utah's education system, where the current game plan for public education of school children is simply to stack 'em deep and teach 'em cheap? Learn more at this forum, which will host panelists such as Brian McGill, principal of the Academy for Math, Engineering & Science (AMES). Hinckley Caucus Room, Orson Spencer Hall, 260 S. Central Campus Drive, University of Utah, 801-581-8501, Feb. 22, noon-1 p.m., Hinckley.Utah.edu
Twitter: @EricSPeterson