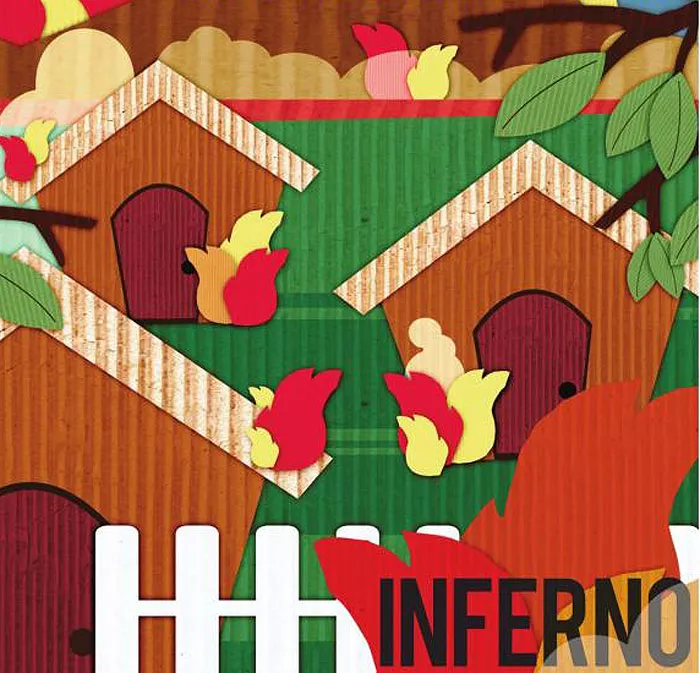 Over the course of 2013, dozens of fires raged across the American West, burning hundreds of thousands of acres and destroying scores of homes.
At about 1,300 acres, a late-June fire in Yarnell, Ariz., about 30 miles northwest of Phoenix, was by no means the largest, but it was the deadliest—not just of that year, but in more than two decades.
And many of the factors that contributed to the tragedy are inherent across the American West—especially across the Wasatch Front, in City Creek, Emigration and the Cottonwood canyons; in Federal Heights, Herriman and the Jordan River Corridor; and in plenty of other gorges, ravines, hillsides and overlooks that make the areas between the Wasatch and Oquirrh mountains such an enticingly natural place to live.
Utahns flock by the thousands to these places—many of which had little development just a few decades ago—to make homes for themselves and their families.
"People move up into these areas thinking about seclusion or getting up into nature," Unified Fire Authority Captain Clint Mecham says, "but not thinking about fires."
Vanessa Purdy first fell in love with the quiet town of Yarnell in the 1970s while taking a break from her studies at Arizona State University. She returned again in 1999 to purchase a vacation home and found herself spending increasing amounts of time there, drawn by the wildlife and the nature-out-my-backdoor experience offered in the sandy, boulder-strewn landscape.
"I love birds and wild animals, and it was just a bird watcher's paradise," Purdy says.
Before the summer 2013 disaster, Yarnell Hill had not seen a wildfire in that area in more than 66 years. The result was a heavy loading of grasses, brush and chaparral, within and around Yarnell, which were then dried through persistent drought.
On June 30, 2013, Purdy climbed a ladder to the top of one of the many granite boulders that lie just beyond an outcropping of scrubby brush on her two-acre property. From there, she had a 365-degree view of her community in Yarnell. A stone's throw to the east, Purdy could see the familiar scene of her home—a green-roofed, ranch-style house nestled among the scattered boulders and tall brush of central Arizona.
But something else was drawing her attention: a column of dark smoke rising to the northwest. Its origin was the Yarnell Hill Fire, which had been burning on and off for nearly two days.
A base of dry grasses had allowed the flames to climb into larger vegetation above in a ladder effect, growing the fire with the assistance of intensifying winds from a half-acre on Friday afternoon to more than 7,000 acres by Sunday evening.
At the recommendation of the Yavapai County Sheriff's Department, Purdy had already begun to gather a number of important documents and belongings. But noting the northeast advance of the fire, her biggest concerns on that morning were directed toward her neighbors to the north.
"It looked like the people in Peeples Valley, to the north of us, were the most at risk. It looked like they were just going to be decimated," Purdy says. "I was so concerned for my friends."
The two communities are separated by five miles of rolling hills, but "it's really like we are just one big community," Purdy says.
As Purdy fretted for her friends, the National Weather Service issued two weather advisories to fire officials, warning of a thunderstorm passing the Yarnell area, which was thought to have the potential to create shifting gusts of wind up to 40 miles per hour.
Around 4 p.m., the wind began to falter from its northeasterly course and, Purdy says, it was apparent something had changed. For the first time since a passing thunderstorm ignited the fire on the evening of June 28, Purdy could smell smoke.
Within minutes, Purdy's mobile phone was signaling an emergency notification from the Sheriff's Department.
"All it said was, 'evacuate immediately,' " Purdy says. "And I knew it was time to do something right now."
It was 4:08 p.m.
In the days preceding the evacuation of Glen Ilah—the small community where Purdy lived on the western perimeter of Yarnell—Purdy was instructed that, should it be necessary to flee, a notification would be sent to her one hour in advance of the approaching danger.
But it was clear there wasn't that much time, Purdy says.
The fire, which had burned northeast of its origin since its ignition, doubled in intensity and tripled in speed of advance with the onset of the storm-driven wind to the southeast. The primary direction of the fire's spread shifted abruptly from its northeasterly course.
[image-x]

Driven by a gusty tail wind, the fire formed a continuous head of flame at its forefront and tore through the dry grass and chaparral brush surrounding Yarnell, advancing at speeds estimated between 10 and 12 miles per hour.
Purdy knew that many of her friends had not signed up for the emergency notification and would not be aware of the escalating severity of their situation. In her final moments in her home, Purdy says, she made phone calls and sent text messages telling her neighbors they had to get out, and they had to get out now.
Aside from the occasional buzz of an airplane passing overhead for an aerial assault on the flames, the somber town of Yarnell had sat quietly for two days with a watchful eye on the fire. But the newly directed wind brought with it the first sounds of the blaze—a low roar emanating from the west.
"It sounded like a jet plane," Purdy says. "It was just so loud."
Still struggling to contact the last of her neighbors, Purdy rushed to pack her important belongings—tax forms, a computer and spare hard drive. Three of her neighbors came over to her home to be sure she made it out safely, grabbed Purdy's belongings and ran out the back door.
The wall of heat that met the fleeing group as they stepped out the door was so intense that Purdy thought her clothing was going to combust.
"We absolutely ran for our lives," she says. "I thought, 'If I go out there, I'm going to catch on fire.' … Flames were falling everywhere."
The flames that overtook Purdy's home moments after she drove away are thought to have exceeded 2,000 degrees Fahrenheit—hot enough to crack large boulders in two and bake retreating snakes to the ground, never to slither again.
On the road, Purdy says, she was met by a fleet of vehicles as her entire community fled south on Arizona Highway 89, descending the 3,500 feet from Yarnell Hill.
"As we were driving down Yarnell Hill, there were flames beginning to crest the hill behind us," Purdy says.
Once out of harm's way, Purdy sought refuge with a friend in Scottsdale, where she'd frequently commuted to work as a voice teacher. From there, she intensely monitored the television coverage of the blaze—and got her first glimpses of the destruction wrought on her community by the fire.
At one point, a camera honed in on her property.
"I could see part of my circular driveway," Purdy says, "but there were no structures on it. I knew there was no way my home could have survived what was coming at me. I knew my home was gone."
Purdy was one of 127 people whose houses were destroyed.
But that was not the worst of it.
When the fire suddenly switched directions, it redirected right toward 19 retreating members of the Granite Mountain Interagency Hotshot Crew, who had been retreating through what was thought to be a relatively safe area between the blaze and Yarnell.
None of them survived.