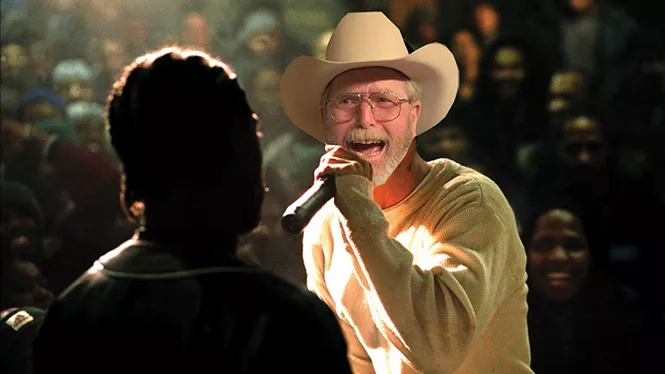 8.
Cowboy Poetry Slam Pit & Gun Range (sponsored by Skoal and Crossroads of the West Gun Show).
7.
Touch Gov. Gary Herbert's Toupee kiosk (sponsored by Rascal Rugs Hair Emporium).
6.
Preschool of Rock Toddler Music Camp 'n' Nap tent (sponsored by Huggies and Hot Topic)
5.
Cat Splash! Feline Friends wading pool (sponsored by Tinkers Cat Café and Cowabunga Bay).
4.
The Nearly Visible to the Public Beer Garden of Shame (sponsored by Bud Light Lime).
3.
Be an Afternoon DJ … Please? booth (sponsored by KRCL 90.9).
2.
Coal: The Future of Energy learning center (sponsored by Big Coal® and Sen. Mike Lee).
1.
Feed a Journalist for a Day donation bucket (sponsored by City Weekly, The Salt Lake Tribune and all local print media not owned by the LDS church).