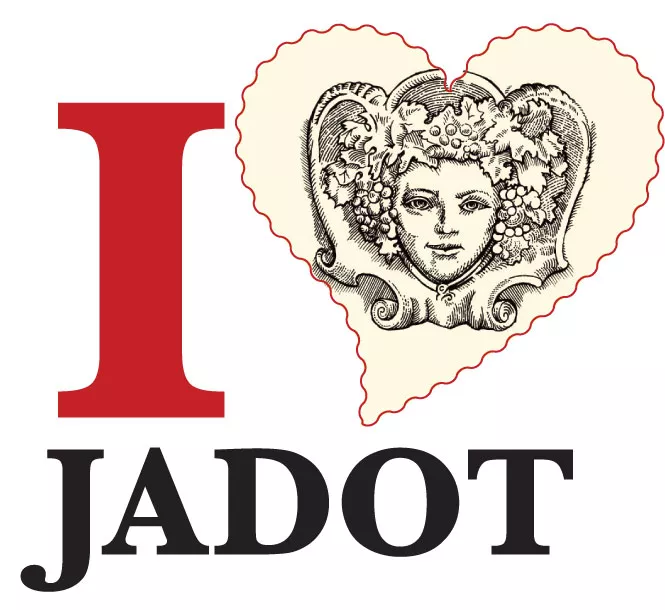 Through the years, I've developed a lasting love affair with the French wines of Maison Louis Jadot. I truly adore them. J'adore!
My infatuation with Jadot wines can be traced to a very auspicious beginning. I remember being treated to glasses of Jadot Corton-Charlemagne by a wealthy wine-snob friend at the venerable New York City French restaurant Lutèce. At the time, I was in graduate school and didn't have a French White Burgundy budget, so being given the opportunity to drink Corton-Charlemagne was a very special treat. And, it was the first great White Burgundy I'd ever tasted. I was sold.
I'm no closer to being able to afford Jadot Corton-Charlemagne ($150) now than I was then. However, my job as a food & drink writer occasionally permits me to sip some of the good stuff. And even when it doesn't, the breadth of Louis Jadot wines is so vast that there's always something in the Jadot portfolio I can afford.
Although Louis Henry Denis Jadot founded Maison Louis Jadot in 1859, the winery's roots go back further. The Jadot family purchased the Clos des Ursules vineyard, a Beaune Premier Cru, in 1826. Today, Maison Louis Jadot controls 210 hectares—about 518 acres—of vineyards spread throughout Burgundy, from the Côte d'Or to the Maconnais and on down into Beaujolais. The wines produced from those vineyards are inevitably stunning, and run the gamut from high-end Louis Jadot Chevalier-Montrachet—which sells here for $385 per bottle—to Louis Jadot Beaujolais, which runs for a mere $12.95 and is often available on sale for three bucks less. All together, Utah wine stores carry more than 30 different Jadot bottlings: truly something for everyone and for every budget.
One of the best wine bargains in the state is Maison Louis Jadot Pouilly Fuissé. It retails here normally for $28.95, but can often be found marked down to $21.95, as it was in December in Utah wine stores. I was not embarrassed to bring a bottle of Jadot Pouilly Fuissé with me to a recent dinner at Deer Valley's Goldener Hirsch restaurant (see Dine, p. 23), knowing that I'm on safe terroir with sommeliers where the name Jadot is concerned, regardless of the bottle price.
Jadot Pouilly Fuissé comes from the southern part of Burgundy, just above Beaujolais, in the Maconnais wine appellation. Since the geology is similar to that of the Côte d'Or, Jadot Pouilly Fuissé is a great bang-for-the-buck wine—one that drinks more like a high-end White Burgundy than like a "training wheels" wine. As with all French White Burgundy, it's made using 100 percent Chardonnay grapes, and is fermented both in vats and in oak barrels. It's an elegant, harmonious wine with gorgeous hazelnut flavors sharing the spotlight with lemon, gooseberry, white peach and toasted almonds. This is a wine I like very much with poached lobster tail or gnocchi with tomato cream sauce.
For a few more Jacksons, I'd highly recommend a bottle of Maison Louis Jadot Chassagne Montrachet Morgeot "Clos de la Chapelle" ($75.54). This red Premier Cru wine comes from the southern Côte de Beaune and is delicate and subtle, made from 100 percent Pinot Noir grapes. It's a knockout with grilled meats and roasts.
Another good Jadot bargain is Macon-Villages ($16.49), a simple but satisfying introduction to White Burgundy—a Chardonnay that's aged in stainless-steel tanks, thereby extracting the maximum fruit and floral aromas and lemony flavors. Macon-Villages is an easy-drinking wine that serves the needs of an aperitif quite well, but can also partner nicely with light fish dishes and a wedge of chevre.