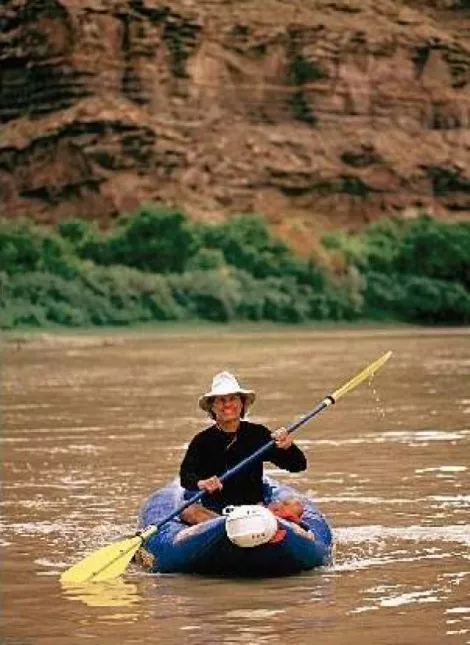 At one remote point, surrounded by a vast desert landscape, the Green River runs torrentially through Desolation Canyon in eastern Utah. Due to the fact that this part of the river is one of the largest sections of the United States not bisected by any road, this large crevasse—nicknamed "Deso" by river rats—is very appropriately named.

Author James M. Aton has written several books on the Southwest's rivers. His latest, The River Knows Everything: Desolation Canyon and the Green, explores this isolated and irreplaceable treasure. With the help of both historic photographs and original photography by Dan Miller (whose work makes up most of the images in the book), Aton will read and present a slideshow illustrating the unique diversity of this area. Not only is there abundant Fremont rock art and granary structures dotting the landscape in this remote canyon; signs of the intrusion of cowboy and outlaw cultures add interest and have been duly preserved. Likewise, during an on-average five-day trip through the canyon, one can easily spot wild horses, bison, both desert bighorn and Rocky Mountain bighorn sheep—and even a rare wandering wolf or bear.

People flock to study and explore this amazingly preserved canyon, which is actually deeper and darker than the Grand Canyon. And because there truly are no roads crossing Desolation, the only and best ways to see it in person are by backpacking in or running the river wild. This event provides the next best thing.

James M. Aton @ Ken Sanders Rare Books, 268 S. 200 East, 801- 521-3819, Saturday, June 27, 7 p.m. KenSandersBooks.com