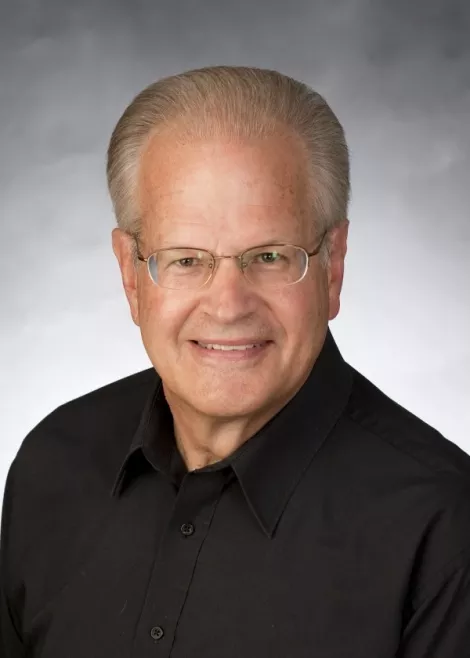 For 30-plus years, James D'Arc, senior librarian at Brigham Young University's Harold B. Lee Library, has quietly researched the movie industry in Utah. His recently published book, When Hollywood Came to Town, looks at the movies and the people who meshed Hollywood's history with Utah's. D'Arc will read from and sign his book at Ken Sanders Rare Books (268 S. 200 East, 801-521-3819) on Friday, Nov. 12 at 7 p.m.

Why is Utah's film history important?
This is bona-fide Utah history. We write about economics, politics, exploration, recreation—but not the movie industry here, which has largely impacted us economically and socially. It probably hasn't been researched because it's time-consuming. Also, with the fleeting nature of the film industry, it's probably considered ephemeral.

What is your personal interest in the subject?
In Utah, we are very fond of framing our history in terms of pioneer narratives, and, now, what's left to tell? For me, this is a pioneer story in reverse, where the descendants of those pioneers persuade people to come here and profit greatly from it. I choose to deal with it on a regional basis and go into the narrative history—who was involved and how—rather than just a list of films, dates and locations.

How did Hollywood come to Utah?
In each region, it was different. For instance, Whitney, Gronway and Chauncey Parry were behind the movement in Kanab. Chauncey flew over southern Utah and took pictures and, in the winter, he would peddle the Utah scenery to Hollywood producers. Eventually, they persuaded Tom Mix, the top Western movie star of the day, to film The Deadwood Coach in 1924. That started the whole thing. They eventually opened the Parry Lodge, which became the headquarters for 100-plus movies filmed in the area.
But, it also deals with people behind the scenes, like Fay Hamlin, the contact man in Kanab, who made sure roads were constructed, horses gathered when need, equipment procured, etc. so the film companies could come in on budget and on time. It was that close relationship that endeared these companies to Utah. So, for me, it was essential to cover, for the first time, what that human angle was.

How did the movie boom affect small-town Utah?
Financially, in an extraordinary way. People could pay off their mortgages, buy furniture and send their children to college. Additionally, it was almost magical for these people to work with people like John Wayne or Fred MacMurray—a basis for excitement and pride. I was unable to find any other town the size of Moab or Kanab that had such a close and enduring relationship as these two places.
Were there any adverse effects?
Parents were often concerned that their children, so isolated in ranching communities, would, as the expression goes, "Go Hollywood." I suspect some of them did, but my impression was that most of them were grounded enough that there weren't many adverse effects. Another thing was that when money would come so fast, the temptation was to gouge the movie companies. Vigilant Chambers of Commerce monitored that carefully though.

What's your favorite movie filmed in Utah?
The 1947 20th Century Fox film Smoky, starring Fred MacMurray, Anne Baxter and the famous balladeer Burl Ives. It's probably the most beautifully photographed film ever shot in Utah. They took advantage of a diverse array of locations: Paria, Kanab Canyon, Zion National Park, Duck Creek. It's just a stunning Technicolor film and a great story, too, based on a Will James novel.

What roles as a landscape has Utah played?
Currently, it's representing Mars in a Disney and Pixar production called John Carter of Mars. It's played most states in the Union, the Holy Land in the Middle East and an unnamed alien planet. That's one of the reasons filmmakers like it. Within 50 miles of Kanab, you can get sand dunes, deep canyons or pine forests. Filmmakers love that.

Your book deals more about people than place?
Which is behind the title, implicit is that these are movies that most people know the world over. What I endeavored to do was not only describe the places, but talk about the people that made this possible. Not only about famous films like The Oulaw Josie Wells, for instance, it was about Fay Hamlin, the local contact man in Kanab. He made sure that roads were , horses were there when needed, equipment procured and all the other arrangements so that film companies could come in on budget and on time.