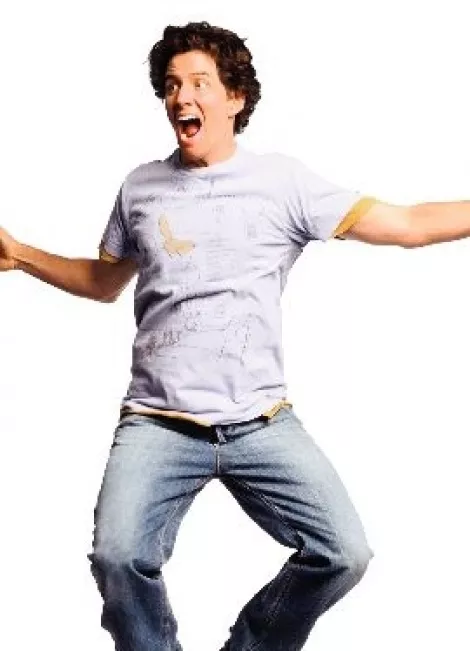 Everyone loves an underdog. It feels like we all share in their small triumphs. Actor/comedian Jamie Kennedy—the quintessential bronze medalist of celebrities—is a perfect example. Everyone knows who he is, yet he doesn't quite even make the B-list. For all his efforts to "make it" in Hollywood, he's never been able to break out of the supporting actor role. His biggest movie as a lead actor,
Son of the Mask
, earned him a Golden Raspberry Award nomination for worst actor in 2006—and even then, he lost to Rob Schneider.
Yet ever since his first gig as an extra in Dead Poets Society in 1989, he has remained determined and keeps popping up from time to time in movies and TV. He's had his share of flops, such as Malibu's Most Wanted, which prompted Las Vegas Weekly critic Josh Bell to write, "Jamie Kennedy must be stopped." He's starred in commercial or critical successes, however—including the Scream franchise and Three Kings—and his TV series The Jamie Kennedy Experiment aired for four seasons on the WB.
His stand-up career has faced similar peaks and valleys. Though he's talented and funny and has been performing comedy for years, Kennedy still doesn't fill huge venues. Instead, he travels to comedy clubs and smaller theaters. He knows how to work a crowd, and when he tells a joke that makes everyone in the room burst into laughter and applause, you can't help but pull for the guy.
Jamie Kennedy @ Wiseguys Comedy Café, 2194 W. 3500 South, West Valley City, 801- 463-2909, Oct. 8-9, 7:30 & 10 p.m., $20. WiseguysComedy.com.