Lawful Libations: Jam's New License to Party
After a lengthy battle, Jam (751 N. 300 West) has finally secured a full liquor license! This is sure to enliven the growing Marmalade district. Meet you there for a cocktail?
P.A.C. Birthday Bash
NYC DJ Tony Touch is coming to town to help celebrate P.A.C. artist DJ Juggy's birthday Saturday Feb. 6. Club Elevate and The Hotel (155 W. 200 South) are sure to do well with beautiful people dancing. This is a "red carpet" event featuring a photo-op, so make sure your hair is "did" right.
X-Dance Smash
X-Dance held its closing award ceremony and party Jan. 26 at Club Elevate. Many of the industry's notable action stars including local shredder Laura Hadar were on hand for the action-packed soiree with music provided by Bay Area-DJ Mike Relm, MCs Bukue One, Del The Funky Homosapien, and Souls of Mischief's A-Plus and Opio, who all threw down some killer sets. Congratulations to this year's award winners and filmmakers.
Easy Rider
Starting Jan. 29, Piper Down (1492 S. State) will offer rides home for guests who've tossed back a few. A designated driver will take you anywhere in the city, for free, in your own car. This service is good any night of the week from midnight to 2 a.m. and is valid with a closed tab of (at least) $40.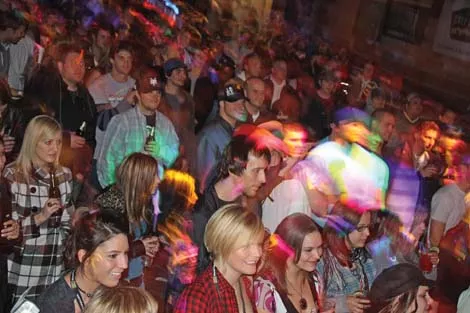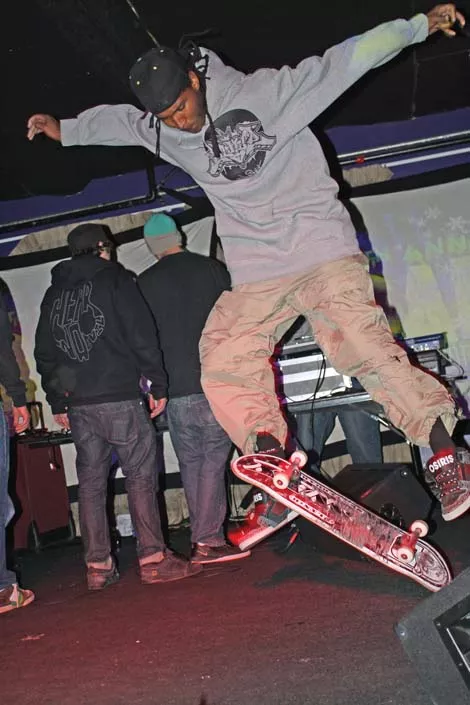 X-Dance Hot Shots:
1. Crowd
2. MC Bukue One
3. Mike Relm
We want to keep Utah up to speed on local nightlife. Submit tips about club openings, closures, remodels, special events, drink recipes and noteworthy changes to comments@cityweekly.net