Thursday Sept. 23


Japandroids
Guitar-and-drums duo
Japandroids
scream the chorus to their new single, "Hollywood Grand Prix": "We don't have to be like they are!" And they certainly are not like so many of their fuzzed-out, blues-based peers that spawned in the wake of the White Stripes. The Vancouver duo is still touring in support of their excellent debut, Post-Nothing, but they aren't satisfied making their fans wait for new tunes while they tour, so Japandroids is also in the midst of releasing a series of five limitededition singles recorded during the Post-Nothing sessions; "Hollywood Grand Prix" is single No. 3. PS I Love You, Makeout Videotape and Steady Machete open the show.
The Urban Lounge, 241 S. 500 East, 9 p.m., $12


Friday

Sept.

24


Starfucker
Given the poppy nature of the band's brand of dance-rock, you'd think band leader Joshua Hodges would have come up with a name a little easier for radio and print publications to deal with. But no. As Hodges puts it, "I like, and have always liked, the idea of seeing what we could do with a stupid name like
Starfucker
." While the name didn't stop Hipster Nation from finding the band, Hodges and Co. did succumb to pressure to change the moniker, albeit briefly; the Pyramiddd name they brought to Salt Lake City on their last visit is now dead and gone. But the sparkling synth-pop grooves remain fully intact.
Kilby Court, 741 S. 330 West, 7 p.m. with Young Yet Brilliant Sleuths, $10 advance/$12 day of show. Also The Urban Lounge, 241 S. 500 East, 9 p.m. with Laserfang and Night Sweats, $10 advance/$12 day of show
Saturday

Sept.

25


Prefuse 73
Guillermo Scott Herren, aka
Prefuse 73
, has become the go-to set of ears for acts wanting to add just the right hip-hop or avant garde-rock flavor to their sound. In the past year, his phone buzzed with calls from the likes of TV on the Radio, School of Seven Bells and Cornelius. For a full dose of Herren's creativity, check out the 2009 Prefuse 73 album Everything She Touched Turned Ampexian. Or simply join him for his gig in Salt Lake City Saturday night.
W Lounge, 358 S. West Temple, 9 p.m., $8 advance/$10 day of show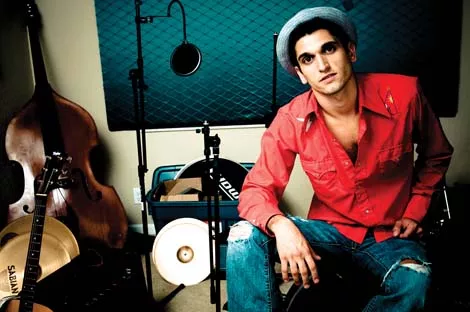 Mike Mineo Trio
South Florida native Mike Mineo basically created his music career from nothing but determination and a burglar's heart. In high school, he would take a bathroom pass and instead head to a music room, where he would commandeer a guitar and go serenading classrooms with open-minded teachers. After high school, he immediately hit the road (perhaps with one of those school guitars in hand) and learned the ropes of being a touring musician. The experience feeds his sound, which on his new album Eccentricity isn't too far from Van Morrison if he were an American beach bum instead of a moody Irishman. Piper Down, 1492 S. State, 9 p.m., free
Sunday Sept. 26
Land of Talk
Elizabeth Powell was born and partially raised in a one-room schoolhouse in Canada, but her music is anything but small-time. After learning violin, she used the instrument to work her way into the Montreal music scene, eventually expanding her instrument skills to bass and guitar as well. She drifted in and out of various bands for a few years before striking out on her own. Now leading a trio, Powell's low-key indie-rock has found its ideal home in Land of Talk. Suuns open the show. Kilby Court, 741 S. 330 West, 7 p.m., $10
Tuesday Sept. 28
Band of Horses
The first time I saw Band of Horses, they were playing in Club Sound while some other, lesser band was headlining the In the Venue "big" stage next door, nearly drowning out the gorgeous Horses harmonies that seemed particularly pleasing given the scruffy crew creating the sound. That early incarnation of the band that recorded debut album Everything All The Time quickly splintered, but leader Ben Bridwell has managed to surround himself with worthy compatriots to continue the band's march into twang-rock glory; the band's latest, and third, full-length debuted at No. 7 on Billboard's album-sales chart earlier this year, and Infinite Arms is a welcome addition to what is quickly becoming one of the best catalogs of America's young rock bands. Admiral Radley and Darker My Love open the show. In The Venue, 579 W. 200 South, 7:30 p.m., $25 advance/$28 day of show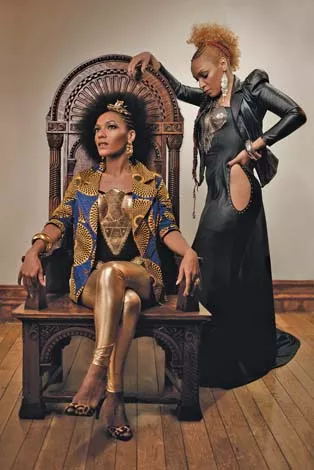 Wednesday Sept. 29
Les Nubians
For more than a decade, French/Camaroonian sister duo Les Nubians have been creating an utterly distinct brand of pop music fueled by the music of both countries. Calling their sound "Afropean," Helene and Celia Faussart are as likely to cite African heroes Miriam Makeba and Fela Kuti among their musical influences as they are fellow French performer Edith Piaf or American peers like The Fugees and Me'Shell Ndegeocello. The sound is jazzy, funky and poppy all at once, and unlike anything you've seen in a Utah club this year. Afro Omega opens the show. The Urban Lounge, 241 S. 500 East, 9 p.m., $20 advance/$25 day of show

Coming Up
Hanson (Sept. 30, The Depot), Cobra Skulls (Oct. 1, Kilby Court), Sonny Rhodes (Oct. 1, Sun and Moon Café) Umphrey's McGee (Oct. 1, The Depot), Atmosphere (Oct. 2, In The Venue), Blind Pilot (Oct. 2, The Urban Lounge), Sea Wolf (Oct. 2, Kilby Court), UB40 (Oct. 2, The Depot), Alice Cooper, Rob Zombie (Oct. 4, Usana Amphitheatre), El Ten Eleven (Oct. 4, The Urban Lounge), Melvins (Oct. 4, The Complex), Anberlin (Oct. 5, The Complex), Sonic Youth (Oct. 5, In The Venue), Trainwreck (Oct. 5, The Urban Lounge), Valient Thorr (Oct. 5, Burt's Tiki Lounge), Eels (Oct. 6, The Complex), Justin Townes Earle (Oct. 6, The State Room)