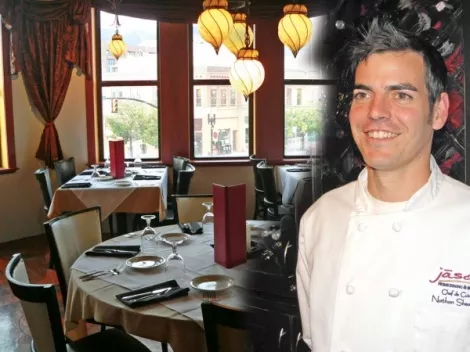 When asked to remember his favorite rabbit dish, Jasoh chef Nathan Scheatzle's eyes light up. It's a white-wine-braised rabbit with watercress salad and white-bean ice cream, which sounds sumptuous enough to remove all childhood bunny nostalgia.
The Easter Bunny, Bugs Bunny and Peter Rabbit might explain Americans' aversion to the delicious red meat. There isn't a million-dollar ad campaign proclaiming, "Rabbit: The other other red meat." But elsewhere—namely Europe—people love the dish.
Jasoh owner Shana Hess was first introduced to the fare in Italy. She was talking about this during brunch with several chefs and winemakers earlier this year, and they pondered why it's a rarity stateside. "It is such a prevalent animal that's easy to breed, and there are even rabbit farms in Utah. Plus, it is delicious. But you really don't see it on menus here," Hess says.
Two Dog Wine owner Dee Erickson raved about his culinary prowess with rabbit and challenged Scheatzle to a friendly cook-off. Scheatzle wasn't there, but Hess agreed on his behalf, and the first Throwdown in O-Town was born.
Each chef will prepare a rabbit dish that will be judged in equal parts by a panel and by dinner guests. The meal includes the two chef-prepared rabbit dishes accompanied by two Jasoh prepared courses—butternut-squash soup with vanilla chantilly cream to start and a seasonal cheesecake to finish. Each chef will also suggest a drink pairing.
Hess hopes more throwdowns will follow, which would feature other chefs and different, exotic meats that might change the way you look at the cute animals you loved in childhood.

JASOH DINING & BREW PUB
195 25th St., Ogden
801-399-0088
Wednesday, Sept. 28, 7 p.m.
$40
Jasoh.com