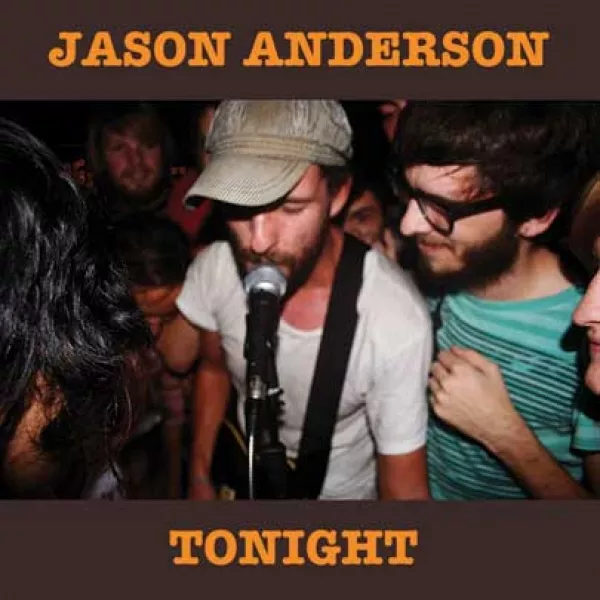 Music is a very personal thing. It can move a listener emotionally and speak to that thought that we ourselves couldn't quite articulate. Attending a live performance by a musician whose work you've had that experience with—but only with headphones on—is a chance to make a deeper connection and witness the act of musical expression firsthand.
In 1996, Jason Anderson made a musical connection. "After seeing Elliott Smith play a super intimate acoustic show at a coffee shop, I started writing songs of my own," Anderson says. "I called the project Wolf Colonel because I was too self-conscious to perform as Jason Anderson." Within a few years, a band came together, and they started touring. Vikings of Mint (2000), the first of a number of releases on K Records and other labels, was notable not only because of its full-throttle, Guided by Voices-influenced rock but because of the personable, diary-like songwriting style, although Anderson was out of the limelight.
Eventually, the 35-year-old New Hampshire singer/guitarist became more comfortable and started playing under his given name. Those performances have, at times, spawned a more intimate performance. "This autumn tour will be the first time in a little while that I've done such an extensive tour with just an electric guitar," Anderson says.
At a Jason Anderson show—particularly at a small venue like Kilby Court—on an autumn evening with the fire pit blazing, it's more like a campfire sing-along than a "concert" (meaning there's no pumped-up "rock star" prancing about).
Anderson's songwriting influences run the gamut of artists whose songs are also campfire-friendly: Guided by Voices' Robert Pollard to Bryan Adams, My Morning Jacket to Van Morrison and Phish to Springsteen. On "Jet Ski Accidents," when Anderson sings, "Do you like Bob Mould songs? Do you like Grant Hart songs? Do you ever sing along with New Day Rising?" you know, though, the punk rock side of his heart is on his sleeve.
But his songs bear his own unique stamp, largely coming out of personal experiences. Summer Style, his latest collection of songs in his own style, places a historical marker on his personal experiences. Anderson is kind of like a sponge—he never forgets.
Salt Lake City holds many memories for him. When he's touring, he isn't just speeding from one faceless city to the next; he's trying to experience every moment as completely as possible.
In fact, Anderson says he might have been to Salt Lake City more than any other town. "I remember it all, really," he says, before launching into a comprehensive list of everything that he remembers. "That first house show in Orem. The early days of Kilby Court. Big talks with Phil [Sherburne]. Downstairs shows at the U. The pizza joint on the hill. Will Sartain. The Love Letter Band. The Blow. Drew Danburry and Provo. Ryan and Kid Theodore. Valentine's Day with the snow falling perfectly. Theta Naught. A pre-famous Devendra Banhart doing a set in the garage with Adam Forkner on mushrooms. Playing Tony Hawk with Stanfield in the basement of his parents' house. The Rabbits tour. Emily, Sam and the rest of the Allens. Parker. Clark. April. April's sister. Scott and Julie. Kevin. Moses. So much curry potato and soy at Evergreen. Going to the skatepark. Mountain Dew. 'These Aquatic Droids.' The skyline. Dee's."
Hmm. Sounds almost like the words to one of his songs in the making.
JASON ANDERSON
w/ Bad Weather California, Mason Jones & the Get Togethers, Theta Naught
Kilby Court
741 S. Kilby Court (330 West) / Saturday, Oct. 13 at 7 p.m. / $7
w/ Baby Ghosts, Drew Danburry
Velour
135 N. University Ave., Provo
Monday Oct. 22 at 8 p.m. / $7