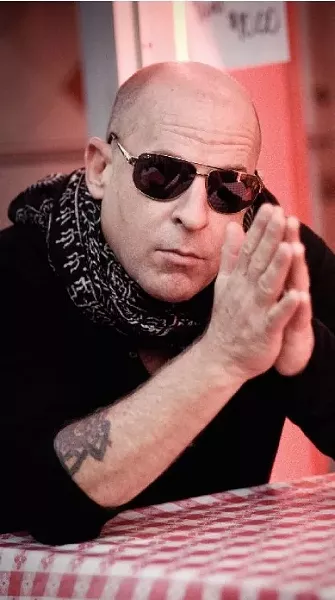 Jerry Joseph's story—addiction, applause, anonymity— is familiar to most Salt Lakers, since this was the singer-songwriter's home base for so many years. Newbies need to know at least this: His late-1980s band Little Women was poised to be huge. They had famous-friend fans who bowed to Joseph's songs and wanted to help. Drugs ruined everything, and by 1994 the band was no more. Joseph got clean, moved to Utah (briefly, before returning to Portland, Ore.), and formed The Jackmormons. The powerful support never abated, and each new album got the same effusive praise, but still, success eluded Jerry Joseph.
Each time City Weekly has spoken to him over the years, Joseph has talked of redemption and continuing struggle and gratitude for what he's accomplished, not what one might call his "due." Relentlessly philosophical, occasionally cynical, he trudged on, looking ever the picture of forward motion. Talking to him now, hearing about the birth of his third child (many years removed from Joseph's first two children), that picture is clear—at least until he says he's been living in Harlem for three-and-a-half years.
Harlem? Harlem, Harlem? As in, New York City? Seriously? "Yeah," says Joseph. "It's a little weird, standing here talking to you on the corner of 3rd and Adam Clayton Powell, where I live. It's like, 'Welcome to the world, kid.' Crazy, crazy place to have an infant."
He says it's different from the rest of Manhattan.
Everyone knows, even if it's a stereotype, that this is the alpha ghetto—literally and figuratively. "It's ridiculously crazy. It's also kinda cool."
Joseph knows from crazy, knows from cool. This is almost his world, or at least something like a place he lived for a while and can navigate fairly well. So, when he says it's kinda cool, "maybe a little more community-oriented on some level," it sounds like a joke. He laughs, follows up his comment with, "Certainly a lot more dangerous." It's funny 'cause it's all true.
On the corner where Joseph stands, he sets the scene.
Within a 50-yard radius—right now—he can see "all the shit that's going on," all the "dealers and hookers and homeless and cops." All this among the citizens of Harlem, a melange of "Africans, African-Americans, Dominicans, Mexicans" all of them "figurin' it out."
"We sit on the corner and watch the struggle," says Joseph, trailing off and mumbling something that sounds like "Bob Marley," as if the sentence is a lyric. Whoever said it, the reggae sage or the rock & roll bard, it's powerful. Finally, I have to ask Joseph if that's the best place for him. Isn't recovery a lifelong endeavor?
He laughs a sheepish mea culpa. It's funny 'cause it's true. It's also a huge bummer. Relapse is a bitch. But he's going to meetings, and it helps to see that others have it worse than he does, and it helps him stay grateful. "It's not something I really wanna talk about … in print," he says. He does, anyway; he never runs from it, which may be why he's still alive.
Life now is good for Joseph. Since 2001, his profile has increased tremendously—on a relative scale—as he released each new album. He wrote about how he was starting to gain on that brass ring, and more and more, it appeared Joseph actually was. In 2004, he formed The Stockholm Syndrome with Widespread Panic bassist Dave Schools (Panic being one of those famous-friend fans) and that record got more attention. So did his next two albums, Cherry and April Nineteenth, and his new band project The Denmark Veseys (with erstwhile Dexter Grove member Steve Drizos). There's a new EP, Charge, a stopgap release on Joseph's own Cosmo Sex School label, that could increase his profile even more if its title track manages to circulate.
In the song, he sings of standing on that same street corner on the night Obama won the presidency and being overcome by the power of the moment. "It was like the first democratic election in El Salvador. It was like, so heavy," Joseph marvels. "I've never been hugged by so many strangers."
Joseph's audibly still awestruck by the experience—and happy. He has a new family in his house and in his neighborhood, his meetings and his music. (Joseph wants to say here that he's especially thrilled that friend and former Jackmormons drummer Adam Sorensen will join him for a Salt Lake City show on Sunday.)

JERRY JOSEPH


Urban Lounge
241 S. 500 East
Sunday, Dec. 13
9 p.m.